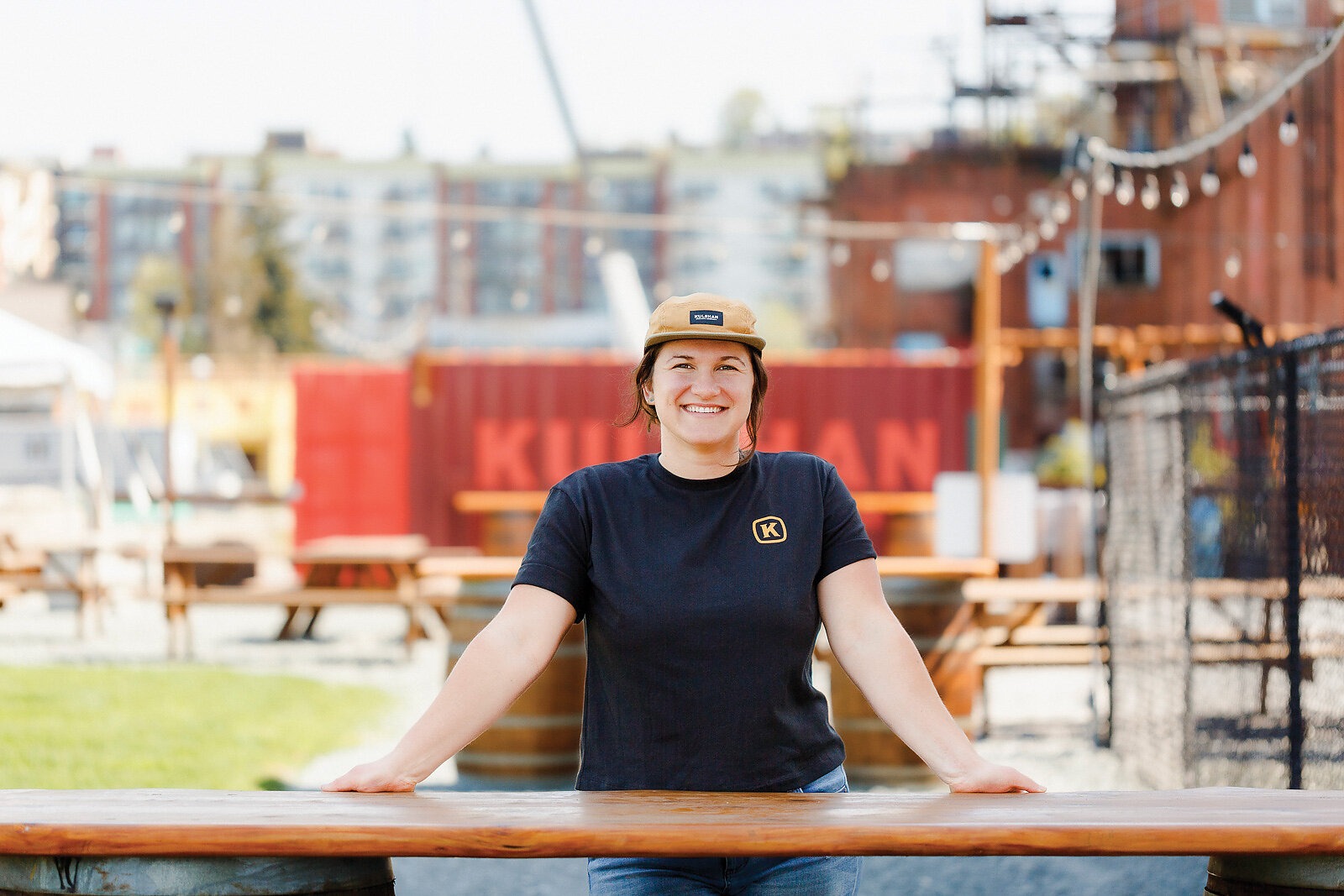 Brewing Community: Emily Mallos Emily Mallos on an Ambitious Year Ahead for Kulshan Brewing
In March 2020, Emily Mallos stepped into a new role at Kulshan Brewing and was tasked with overseeing numerous events the Bellingham brewery had planned. Just a few weeks later, the world mostly shut down. Now, having weathered the pandemic and expanded into three unique locations, Kulshan is rolling into one of its busiest years yet. Read on for a conversation between Emily and Craft MTN.
This interview has been edited for length and clarity.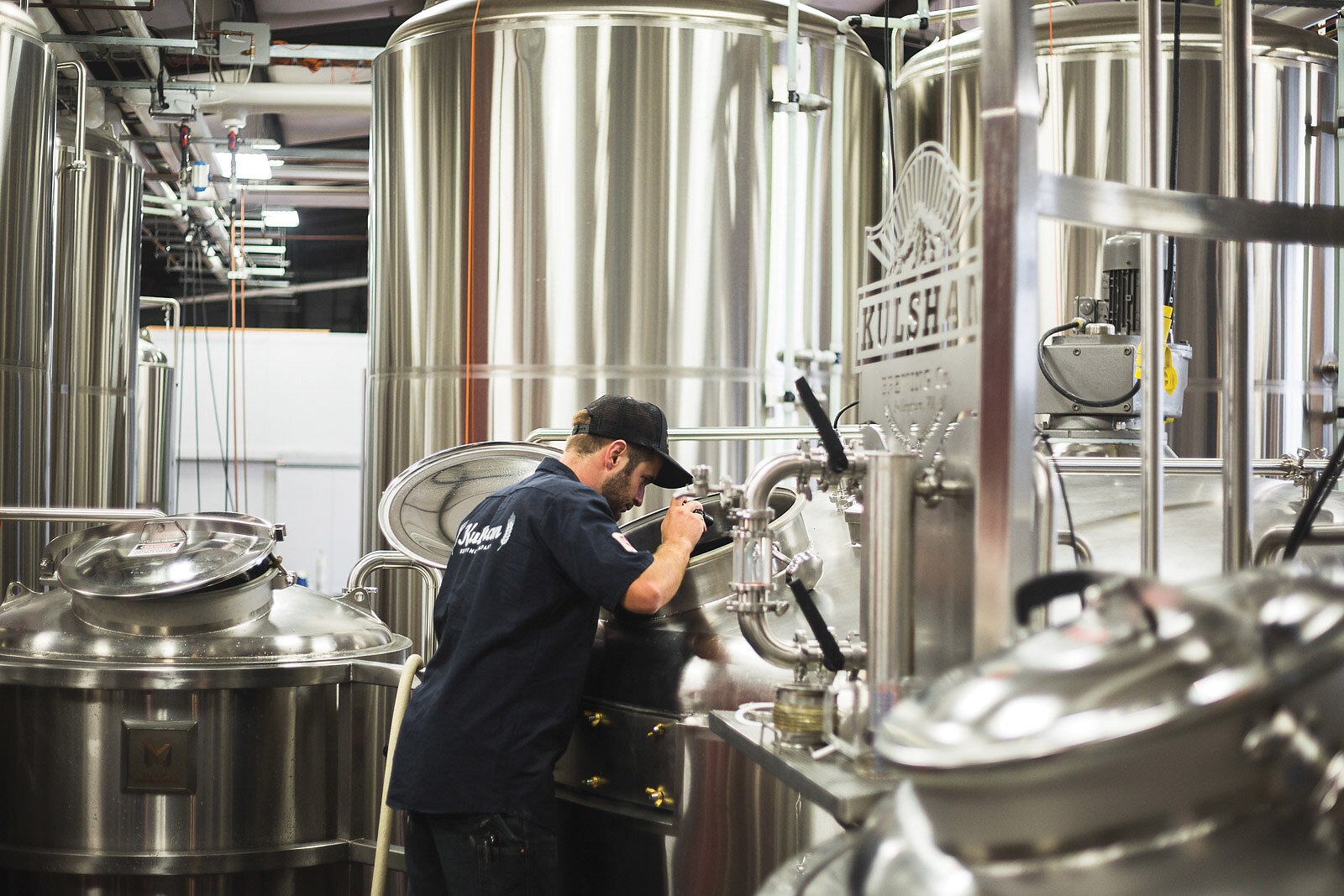 First off, as we move into the summer season, what's your go-to beer for a hot day?
That would definitely be our new Mexican-style lager. We just released the Kulshan Especial last week, and it's been my go-to beer every spring and summer for the last few years. This year we gave it a new look, and now it's going to be around all year. I'm really excited to be drinking it all summer.
What led you to your current position at Kulshan?
I'm originally from Everett and moved to Bellingham to attend Western. I worked at Mount Bakery and the Bellingham Farmers Market for years before being hired at Kulshan in March 2020 as the event coordinator and social media manager. My first week of training was during the COVID-19 shutdown week—they were training me for the events we had planned for that spring and were like, "Well, here's all the plans, and hopefully, you'll be able to do this in four weeks."
So that was the start of my time at Kulshan. Throughout early COVID, I was helping administratively wherever I could to pick up the slack. We had some turnover during that period, and I was able to take on more responsibility and step into the marketing manager role. I have been the marketing manager for the past two years, and my role has recently transitioned into director of retail operations. I'm now overseeing the marketing department, which includes events, media, graphic design, and the taproom operation. I'm managing anything that's happening at our three locations and then helping support our sales and direct wholesale account relationships too. In the past three years, it's been all about catching job responsibilities and organizing.
How has Kulshan Brewery evolved and grown over this past decade since first opening?
Kulshan opened the Sunnyland Taproom in April 2012—we just had our 11th anniversary. We started out like any neighborhood brewery, 11 just slinging pints. But pretty quickly a kind of magic happened with the collaboration in the neighborhood. Kulshan kind of pioneered the rotating food truck schedule. We weren't a brewery that was producing food, we just focused on the beer. People were catching on and being like, "This is sweet. We love being able to walk a couple of blocks and get a beer here." Then, pretty quickly over the first two years, demand outpaced what we could do in that production space. When Sunnyland first opened, it was a seven-barrel system, and currently, it's a 15-barrel production system. By 2015 we were starting the construction on K2, our Roosevelt Taproom and production facility. At that point, we went all in on the production side of the business.
In those first five years, Kulshan had more than doubled in size and was running two taprooms a mile and a half away from each other. Before COVID, we were searching for a third location and had that on the horizon as one of our goals. So during COVID, we were still hoping and looking for the right opportunity. That's when the Port of Bellingham approached us about opening a beer garden down at the waterfront. Trackside was kind of our COVID project. In the span of about six months of construction, we opened Trackside, which is essentially a gigantic outdoor beer garden serving beer out of shipping containers. Trackside opened in June 2021, and we were the first business to open down at the waterfront. Now six other businesses are operating out of containers down there, and the place is really starting to fill up—there's ice cream, coffee, food trucks, bikes, and it's a community staple. We're just getting ready to open for our third season. From one neighborhood taproom to operating two locations to now having three locations and a robust production presence, the business has grown significantly in the last 11 years. It's a testament to the community showing up to support us and us helping to support the community in return.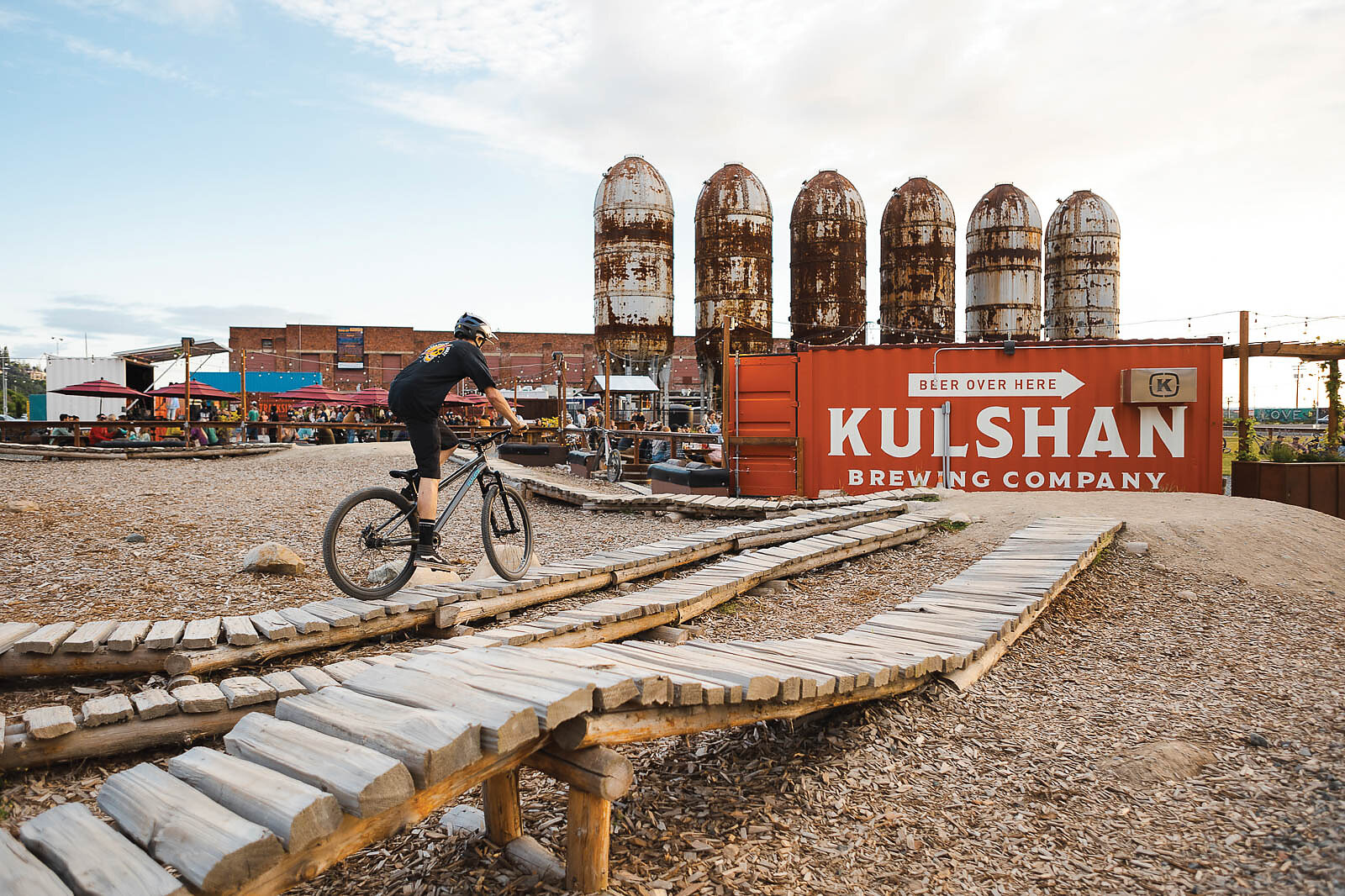 On the topic of Trackside, it seems like it became a staple of Bellingham almost overnight—what do you think has led to that success?
Well, when it opened, we were coming out of the first year of the pandemic, and people wanted to be outside. They had this big craving to be all together again. I think the first year's success can be attested to really good timing. It felt safe and good to be outside. It felt awesome to be with all your friends again, enjoying beer in large groups. The foundation was set that first year. Also, the way that we're able to partner with different organizations in the community and how we're able to support the live music in town have also contributed to our success. The space being in close proximity to the pump track, downtown, to all these new businesses, feels really lively, and that's very attractive to people right now. These places feel alive and like a reflection of the community, and people they know in the community are running the operation. I think there's a lot of ingredients to the secret sauce.
Has the impermanent nature of Trackside affected how Kulshan chooses to operate it?
There's the element of the physical space and having to plan for building so that it looks good, it lasts, and it's nice while we have it. And there's a lot of active problem-solving because we can't dig into the ground at all—everything's surface level. Mostly our creative problem-solving is "Let's add another container!", like with our container stage.
It's definitely been a learning curve. How do we bring on, you know, 12-15 people for five or six months out of the year? And in a greater sense, we plan for growth and success during our 15-year lease. We're entering our third season, and there are some question marks with the Portal space as a whole, and how it will continue to develop in the coming years. That's always on our minds when deciding what to do with the physical space and how much money to invest in different portions. We also have to keep looking forward to the next fun, new, exciting thing we can do once Trackside come to its end. I would hope we can find a way to keep the container village businesses down there and have the space grow around us. I know that the Port of Bellingham is really committed to the Portal Container Village businesses, and the port, as a whole, has invested a lot in the space. It's a lot of moving puzzle pieces down there, and it's all about figuring out how we can make it work so that we stay where we are and the community gets to continue enjoying the beautiful and unique space.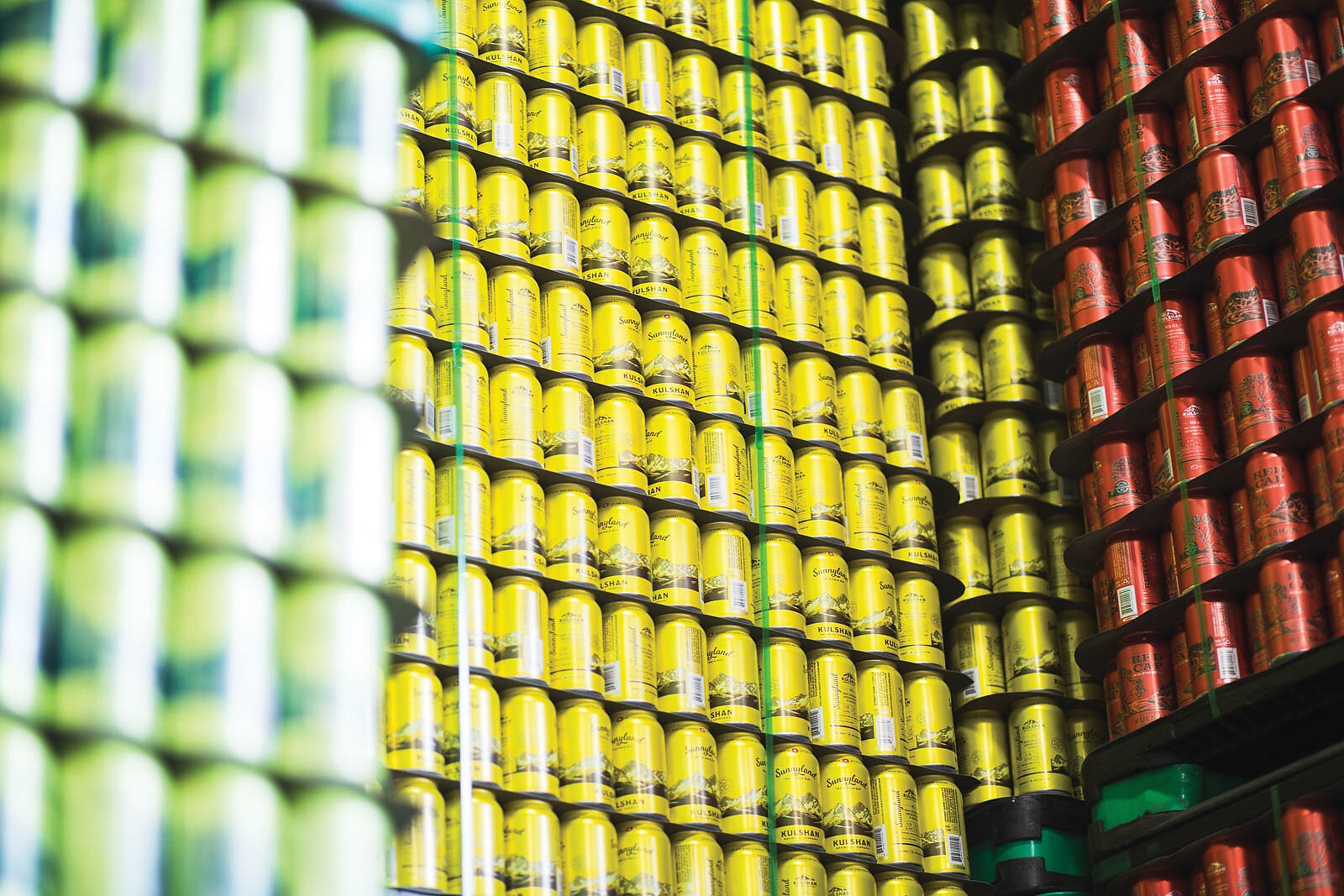 What excites you about the future of Kulshan?
What excites me, personally, is our focus on how our team functions. By investing in the people that work here, we can execute what we want. We have an amazing team in place helping us make fantastic beer, operate our three locations, throw exciting events, and have a lot of fun while we do it! It helps us look forward and imagine, "What do we want to do next?" We've got some top-secret goals on the horizon that will be really exciting to share once they come to fruition.
What about, more broadly, the growing beer scene in Bellingham?
It's really fun to see how specialized everyone's getting. For example, Larrabee Lagers that's coming soon. Sam Milne, who is opening that space, was one of Kulshan's head brewers. He went off to study lagers and ran a successful lager-oriented brewery in Spokane. He came back to Bellingham and is bringing that focus on lager-style beers here. Beyond the exciting events the beer scene brings to Bellingham, part of where the beer scene is headed is getting more people excited about the depth and history of beer, and all that it has behind it. People will be able to experience the full range of all the styles that craft beer has to offer in a place that has amazing beer. A rising tide raises all ships, and I want everyone in the Bellingham brewery community to do really well.
With Trackside opening for the summer, what can we expect for this 2023 season?
Our marketing team has been hard at work planning all sorts of fun events for this summer season. Starting in June, we'll have music in the beer garden four nights a week. We also have other weekly events like yoga on the lawn and fundraisers for local nonprofits. Sprinkled all throughout the summer, we have a few music-oriented festivals down at Trackside. The first one coming up Saturday, June 24, will be Jazz on Tap. It's an allday jazz music festival down there. We have a lineup of six different bands. It's going to be super fun to kick off the summer with a chill day enjoying beer, music and sunshine in the beer garden. Then in July, we're going to have a big Fourth of July celebration with back-to-back acts that Tuesday evening. We also have the Northwest Tune-Up, a new Bellingham bikes, beer, and music festival, coming to the waterfront that month. At the end of summer, we have another all day music festival. It's called Acid Ball, and that one's a psych-rock music festival Saturday, August 19. We're excited about the summer schedule and all the fun nights in the beer garden to come this summer!