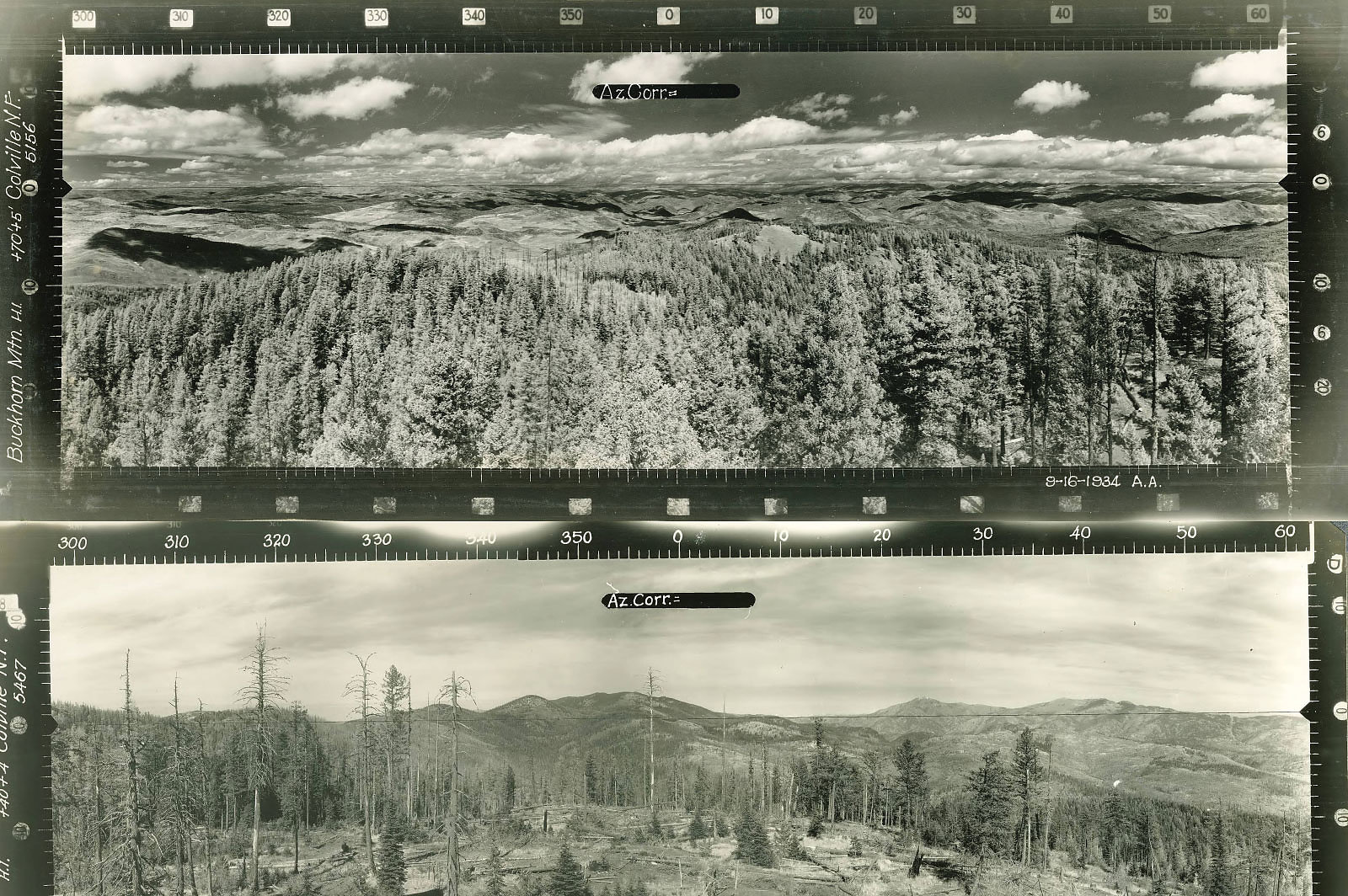 Change On The Horizon Access for All in the Colville National Forest
If "Kettle Fest" were a verb, it would be used to describe the action of waking up, cooking breakfast, looking at a map and then riding a mountain bike until you no longer could.
It seems almost old-fashioned to call Kettle Fest a "mountain bike trip," though to describe it in any other way would dilute its purity.
Traditionally taking place the second week of July, Kettle Fest attracts a small group of dedicated riders from across the Pacific Northwest who make their annual pilgrimage to the Selkirk and Kettle River mountain ranges in northeast Washington's Colville National Forest.
In this often-overlooked corner of the state, the riding isn't for the faint of heart. An average day in this region includes hours of climbing, through often exposed and chunky terrain, and descents that eat tires without mercy. Last year, I was all of 15 minutes into the first day of riding at Kettle Fest when a stick ripped through my rear wheel and sent me on a wild goose chase through Colville, Chewelah and Spokane in search of four straight-pull spokes.
But for those who grit through thousands of feet of climbing and manage to keep their spokes in place, panoramic views followed by hypersonic, grin-inducing descents through some of Washington's least-traveled singletrack awaits. Almost all routes include sections of the historic Kettle Crest, a 44-mile stretch of lonely trail that serves as a backbone
to countless other summits, subalpine loops and offshoots.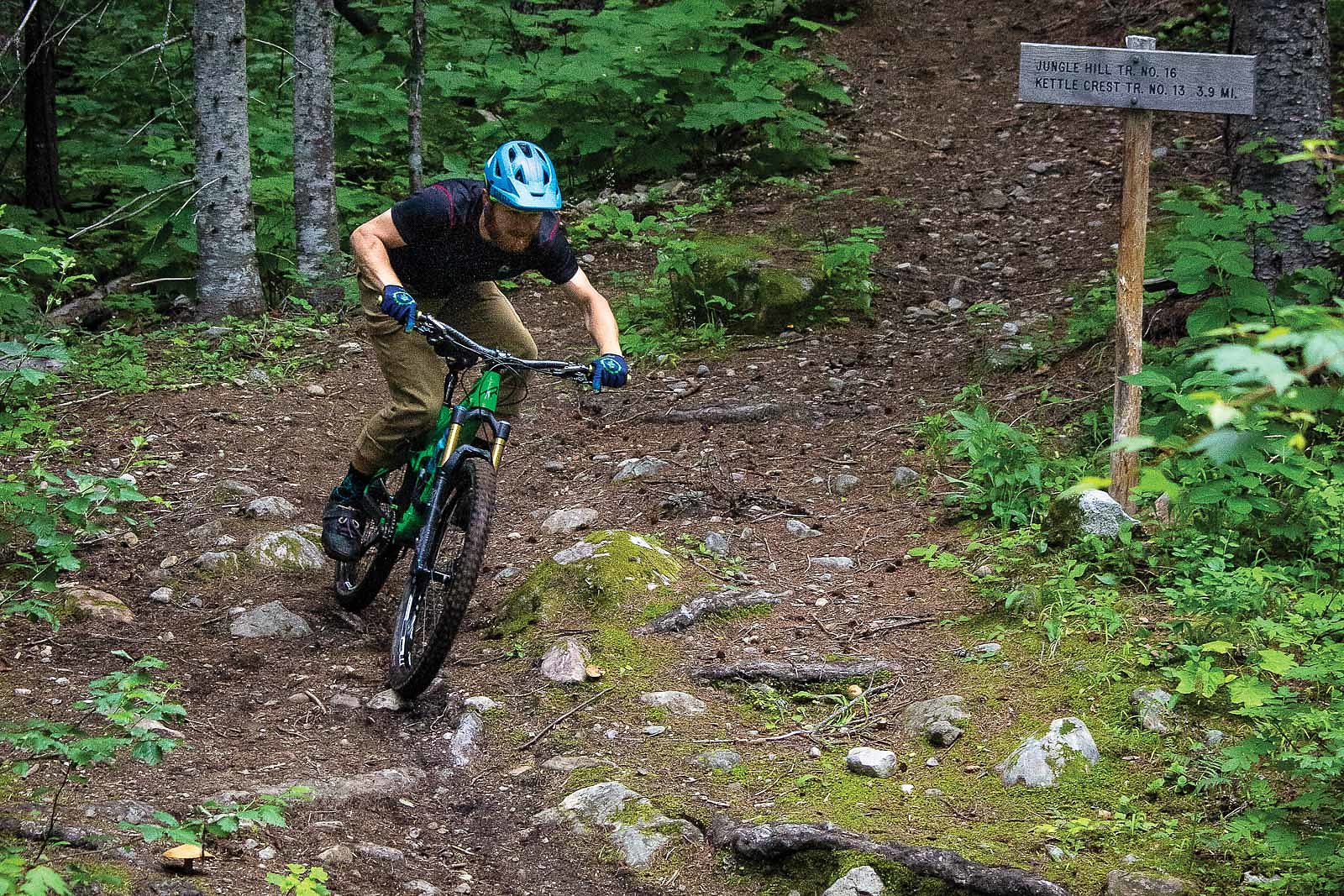 Perhaps even more special than Kettle Fest's terrain, though, is its people. Founded in the early 2000s by local riders with the
Backcountry Bicycle Trails Club (BBTC), Kettle Fest now serves as a rare gathering of both Washington fat-tire veterans-riders who planted the seeds for what Northwest mountain bike culture is now—and younger generations of shredders. Nightly fireside discussions are lively, often a mix of stories about the adventurous rides of yesteryear and philosophic thoughts about the sport's future.
As for the Colville National Forest, the future of mountain biking in this wonderland is uncertain. The region is currently undergoing its final forest management plan revision, which could lead to some portions being recommended as Wilderness Areas. It won't happen overnight, but changes to how this beautiful land is managed are on the horizon.
Kettle Fest stands as a shining example of the type of engagement needed from the mountain bike community. Coordinated by Evergreen Mountain Bike Alliance (formerly the BBTC) and the U.S. Forest Service, a full day of work on the trails is now a strong tradition at Kettle Fest. This year, volunteers and Evergreen staffers worked to repair sections of damaged trail near Sherman Pass, a 5,500-foot-high section of trail intersected by a remote part of Highway 20. Located just a few miles from where Kettle Fest attendees camp, the trail is shared by hikers, mountain bikers and horses alike.
For those at Kettle Fest, paying homage to the mighty Kettle Crest means more than just epic rides. It means keeping this incredible resource we have well-maintained and accessible for all to enjoy.
Editor's Note: On October 21, 2019, the USFS released its final decision for the Land Management Plan for the Colville National Forest, choosing the plan that designates the least amount of recommended new wilderness areas and designates the Kettle Crest area as a Special Recreation Interest Area. The decision also allows mountain biking in recommended wilderness areas, which sets a new—and good for mountain biking—precident in land management.