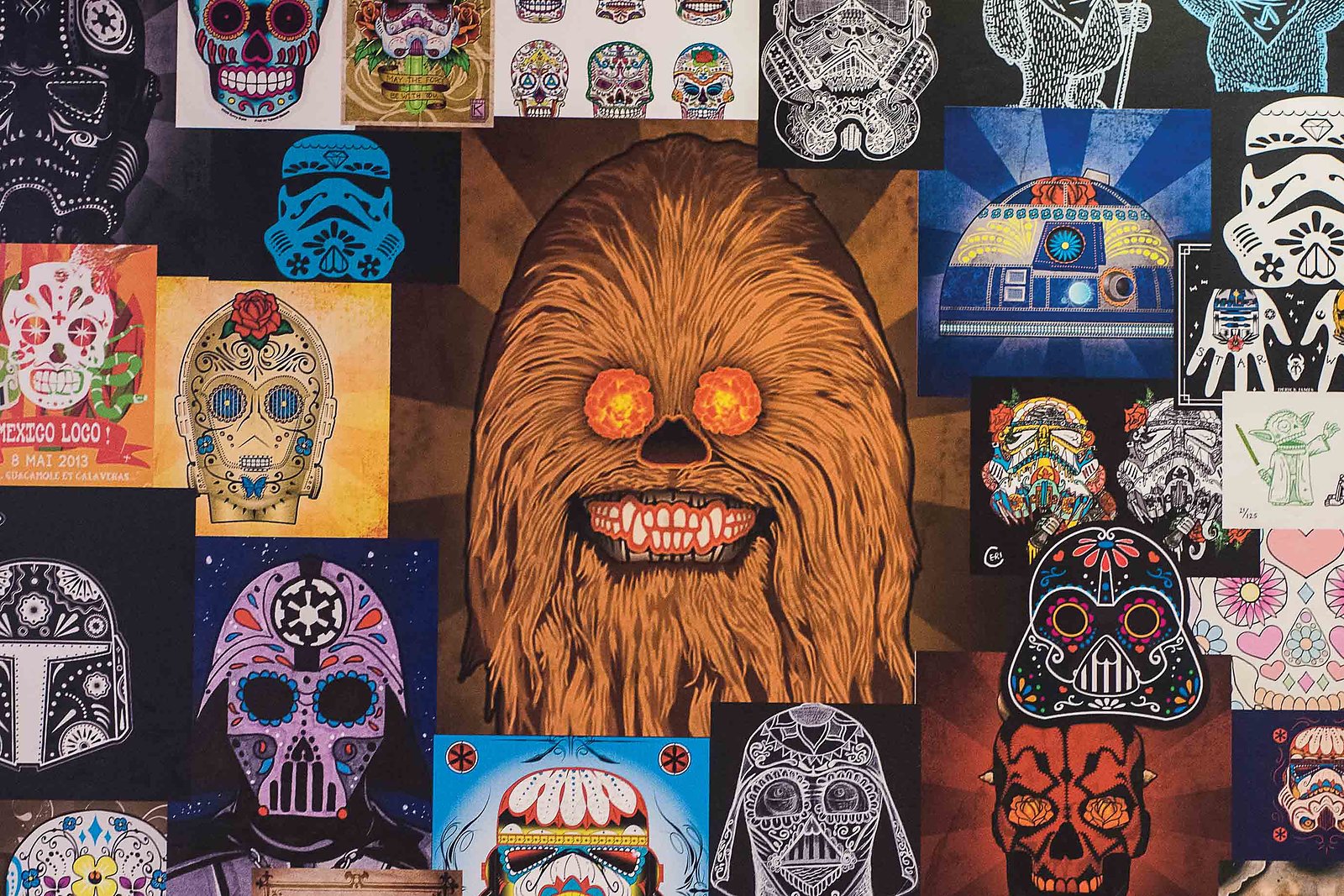 Chicken. Rules. Everything. Open for Everybody at Mags 99
Spend a few days in Squamish, BC, and you'll hear muttered references to "Old Squamish," "New Squamish," and probably the infamous "Don't Meth Around" banner that used to hang above Cleveland Avenue.
The banner came down in 2002, and Squamish has begun to clean up its act in the years since, becoming an epicenter for climbers, hikers and mountain bikers. But something still separates the town from other such outdoor hotspots: the logging, mining and blue-collar workforce that makes up its roots, bringing together two distinct social scenes that don't interact often.
And if those two scenes had a love child you could eat for dinner? Well, that progeny would be Mags 99 Fried Chicken and Mexican Cantina, the essential place to end a ride in the land of loam, logging and singletrack.
Located in an old combo KFC/Taco Bell joint at the south edge of town, it's Mags 99's sign that will first draw you in—be it an Ol' Dirty Bastard quote or an advertisement for a snowboard video premiere, it always contains an edgy joke or reference. Yet it's owner Aaron Lawton's motto, the quote on the sign for Mag 99's 2002 opening, that truly encapsulates the establishment: "C.R.E.A.M.—Chicken. Rules. Everything. Around. Me! C.R.E.A.M., y'all."
Born and raised in Penticton, BC, Lawton spent 20-plus years as a chef, working everywhere from Vancouver to Alberta, Australia, England, and France. Mags 99, however, was his first stab at running his own restaurant. To judge from its parking lot, it's a success. Head in on any summer day and you'll find a mix of shuttle rigs, van-lifers and commuters headed to Vancouver. Mags 99's location is key—it's the last food stop on the way to the city, it's at the base of the Valleycliffe trail system, and is a stone's throw from the Chief, one of North America's iconic climbing spots. But much of the restaurant's popularity is due to Lawton's forward thinking.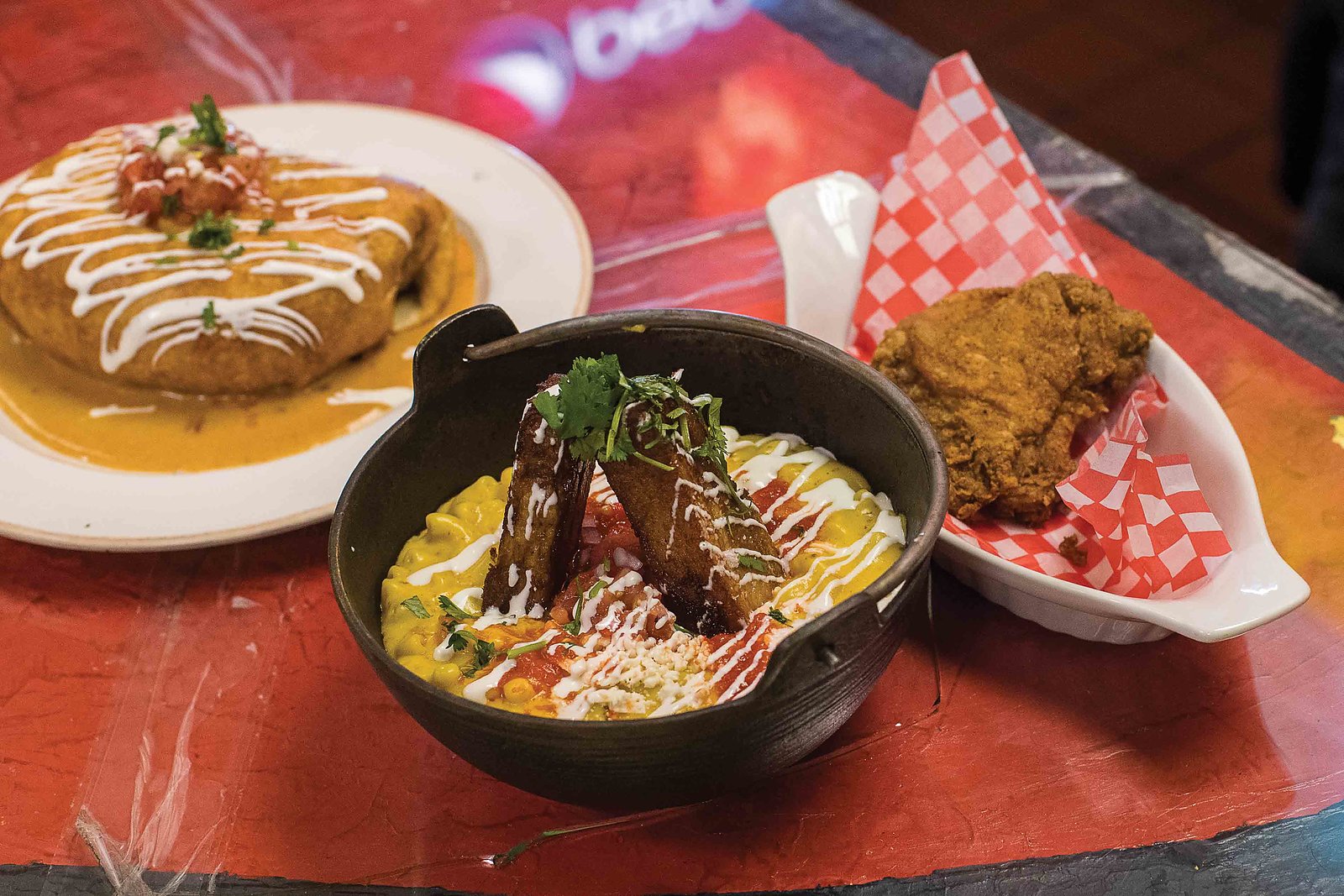 "I saw where the food [in Squamish] was going and where the hole in the market was," he says. "People want gluten-free, veggie options, but they also want to work hard, go biking, and eat some fried chicken at the end of the day. I was pretty sure we would get into the bike scene with the weird vibe and create a place where people could come together."
Doing so first required a lot of work, and on a tight budget. Lawton roll-painted and cleaned the entire restaurant himself, surviving on soup for the six months before opening. As it was formerly a KFC/Taco Bell, there happened to be a deep fryer in the kitchen. What did Lawton do?
"I said, 'Well, looks like fried chicken's coming on the menu.'"
Add an early 1980s pressure cooker to the arsenal, and Lawton and his team are well-equipped to serve up some of the best fried chicken in the Sea-to-Sky Corridor. Mag 99's interior design would probably make Martha Stewart gag, but for the eclectic crowd who dines here that's what makes it great.
"I just wanted it loud, man," Lawton says. "That's how we painted the building, so I figured the whole thing had to be that way. When we opened, there were only two fish posters, because we were on a shoestring budget. Then some guy came in and stole one of them, so we had one fish poster, but didn't even have a fish taco on the menu."
Since then, the collection of wall posters has grown to include indigenous Mexican art, old-school rap posters, stickers from businesses near and far, and much more depending on how closely you look. This ad-lib mentality is reinforced through the restaurant's customers, a clientele that spans everything from climbers to blue-collar workers to mountain bikers to yelling children—a fair representation of a town in the midst of an identity change from "Old" to "New."
As for the noisy kids? Easy—Lawton just plays music loud enough so that "no one's screaming baby is bothering anyone," he says. "We're open for everybody."