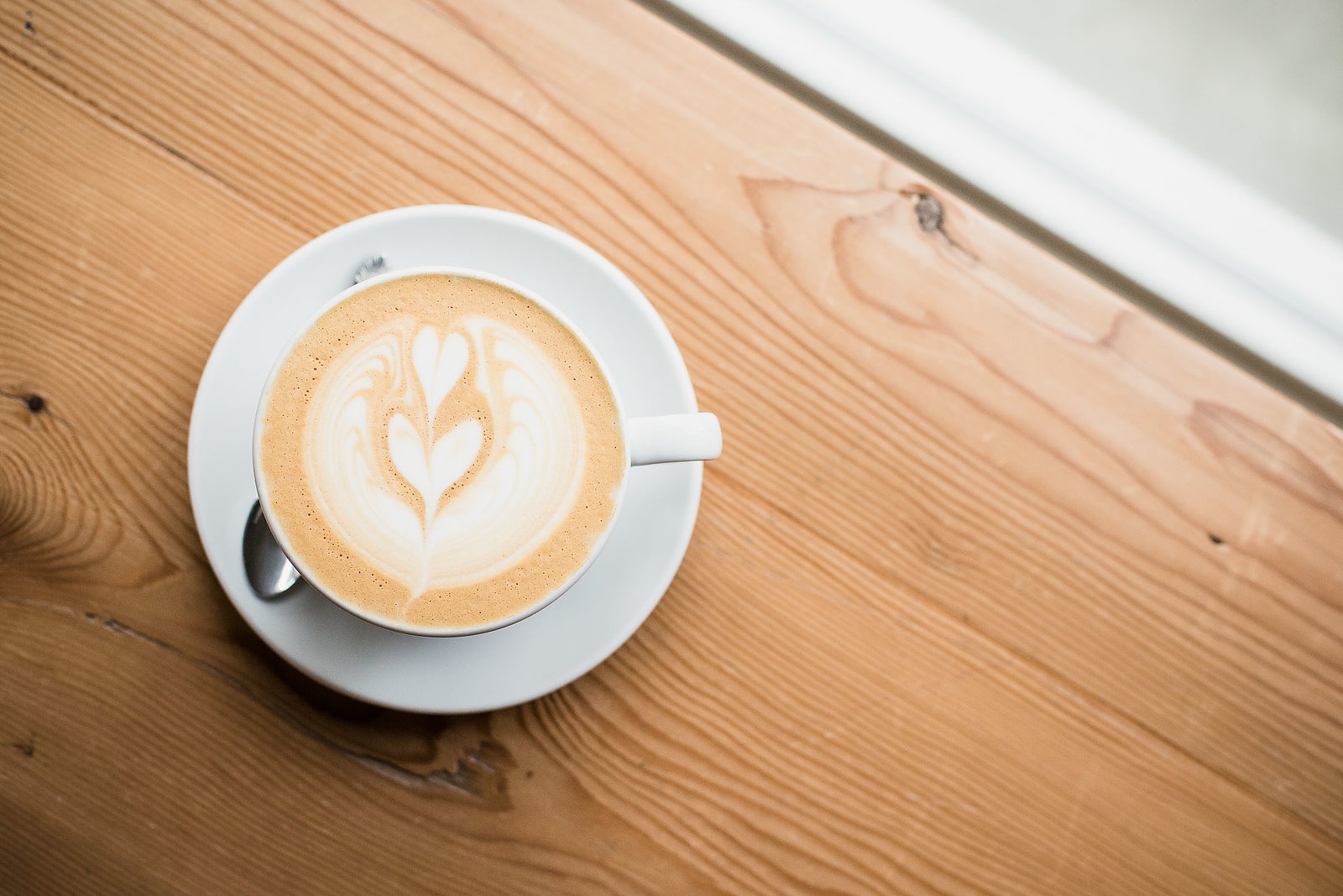 Coffee is Art Experiencing the Third Wave in Seattle
It's no secret Seattleites love their java, but many might be unaware the city is known as the birthplace of second-wave coffee.
The first wave, which kicked off in the 1900s, introduced coffee to the masses, while the second refers to the drink becoming an experience, rather than just a cup of caffeine.
The city far from disappoints when it comes to excellent craft coffee roasters and brewers, and a good cup of coffee is never more than a block away. Recently, new shops have been joining the third wave, in which coffee is harvested, roasted and brewed meticulously, and the full story of every cup is valued. At places like these, coffee is art.
Whether you are visiting Seattle or are a local, take time to enjoy the thriving world of craft coffee in the city. The more shops you visit, roasts you taste and baristas you talk to, the more you will enjoy the journey each cup of coffee has to offer.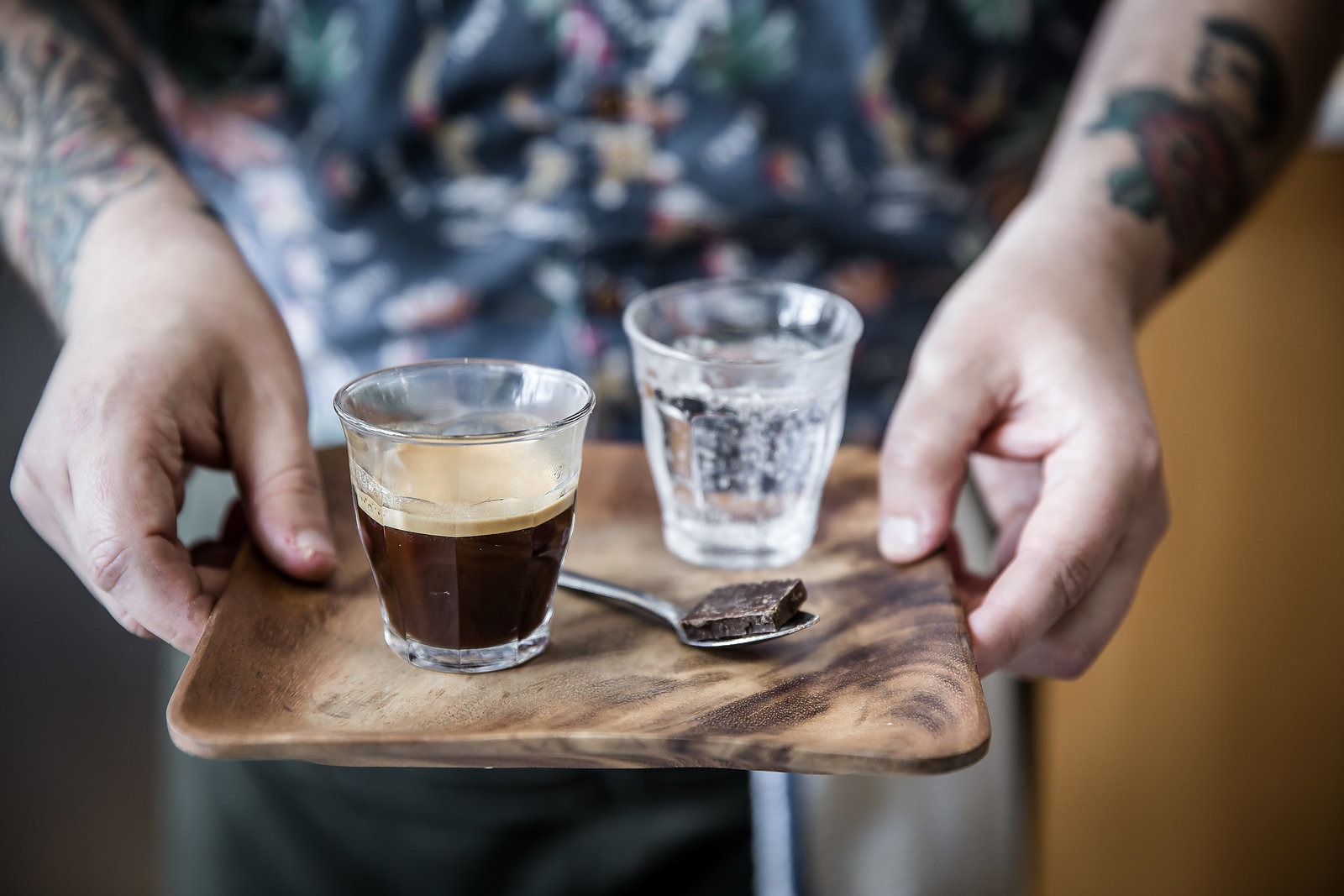 SEATTLE COFFEE WORKS
107 Pike St, Seattle, WA 98101
Located just down the road from Pike Place Market's fresh flowers, fish and anarchist bookstore, Seattle Coffee Works is at the top of Seattle's craft coffee game. When you walk in, look to your right. For the full experience, you need to be at the Slow Bar watching as your cup of coffee is artfully created.
During my visit, my barista shared coffee brewing-techniques, and his own story. A Guatemalan man, his dream was to learn all he could about coffee and then open a craft shop in his country to show people the remarkable outcome of the hard work done at local coffee farms. Listening and watching while my pour-over was methodically measured and served made this shop exceptional. Later, I discovered that Seattle Coffee Works takes a team of baristas to see the Villatoro family's coffee farm in Hoja Blanca, Guatemala each year.
Something about the world map on the bar, the expertly created coffee and the clear connection through each point of the craft process makes this spot stand out. With an unbeatable location, uncompromised quality and knowledgeable baristas, Seattle Coffee Works is the perfect place to begin your tour.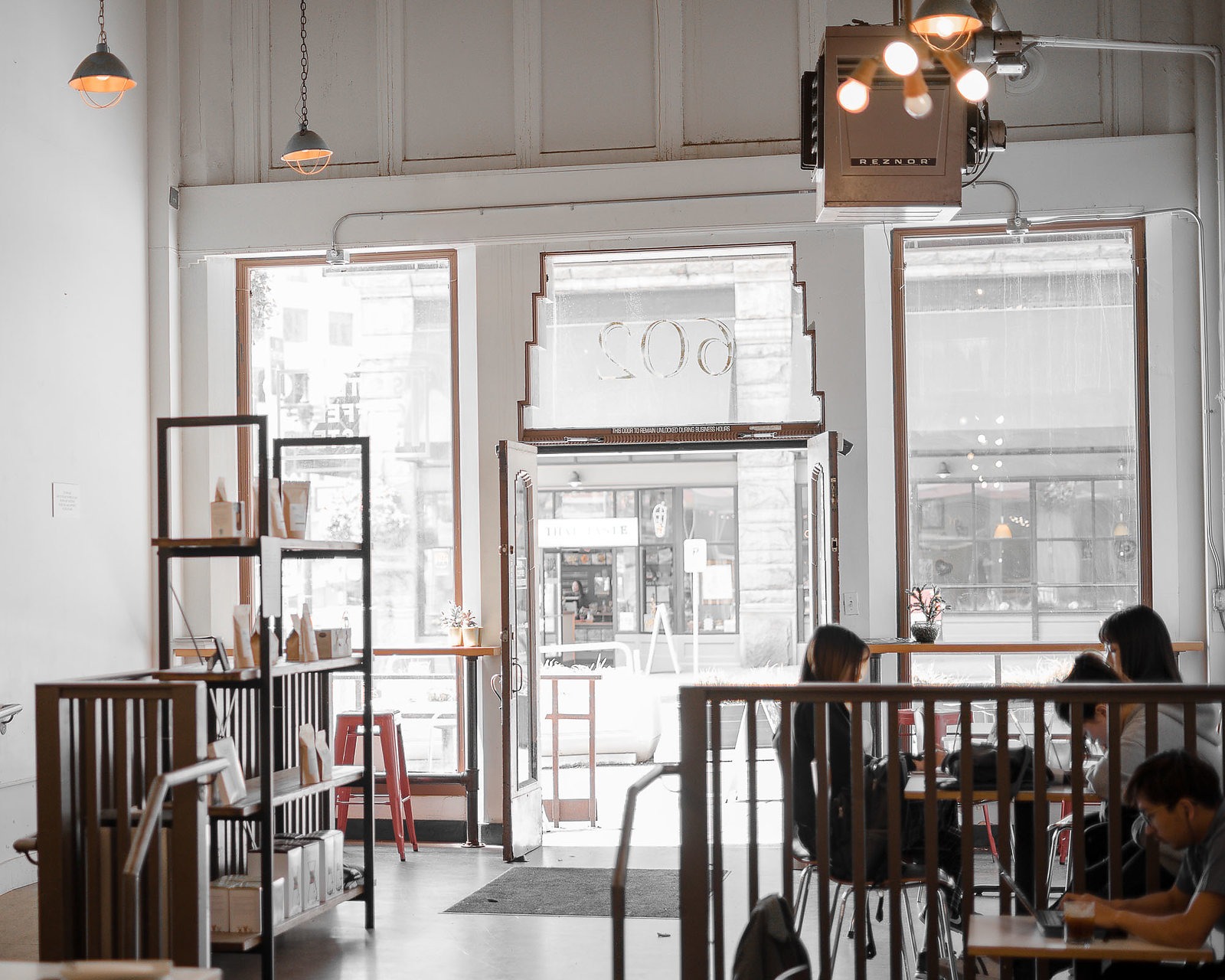 SLATE COFFEE ROASTERS
602 2nd Ave, Seattle, WA 98104
Slate Coffee Roasters will be an instant favorite for anyone who appreciates all-encompassing dedication to coffee. Started in 2011, Slate is a small family-owned business taking up residence in a minimalist shop.
Though a little paint peels from the walls, Slate serves its coffee in exquisite glassware to allow each coffee's individual profile to stand out. That, in a nutshell, defines Slate's mode of operation. The shop uses "exposure roasting," a technique designed to bring out unique flavors of each origin and batch. The care and attention given to the coffee is evident when you take a sip, making it a top destination when in Seattle. Talk to the baristas and carve out a corner to enjoy your coffee in house for the best Slate experience.
After Slate, take a short ride or walk and stop at General Porpoise Donuts, which will make you wonder why all donuts are not cream, custard or jam filled. Though you might not see regular donuts in quite the same way again, it is definitely worth the trip.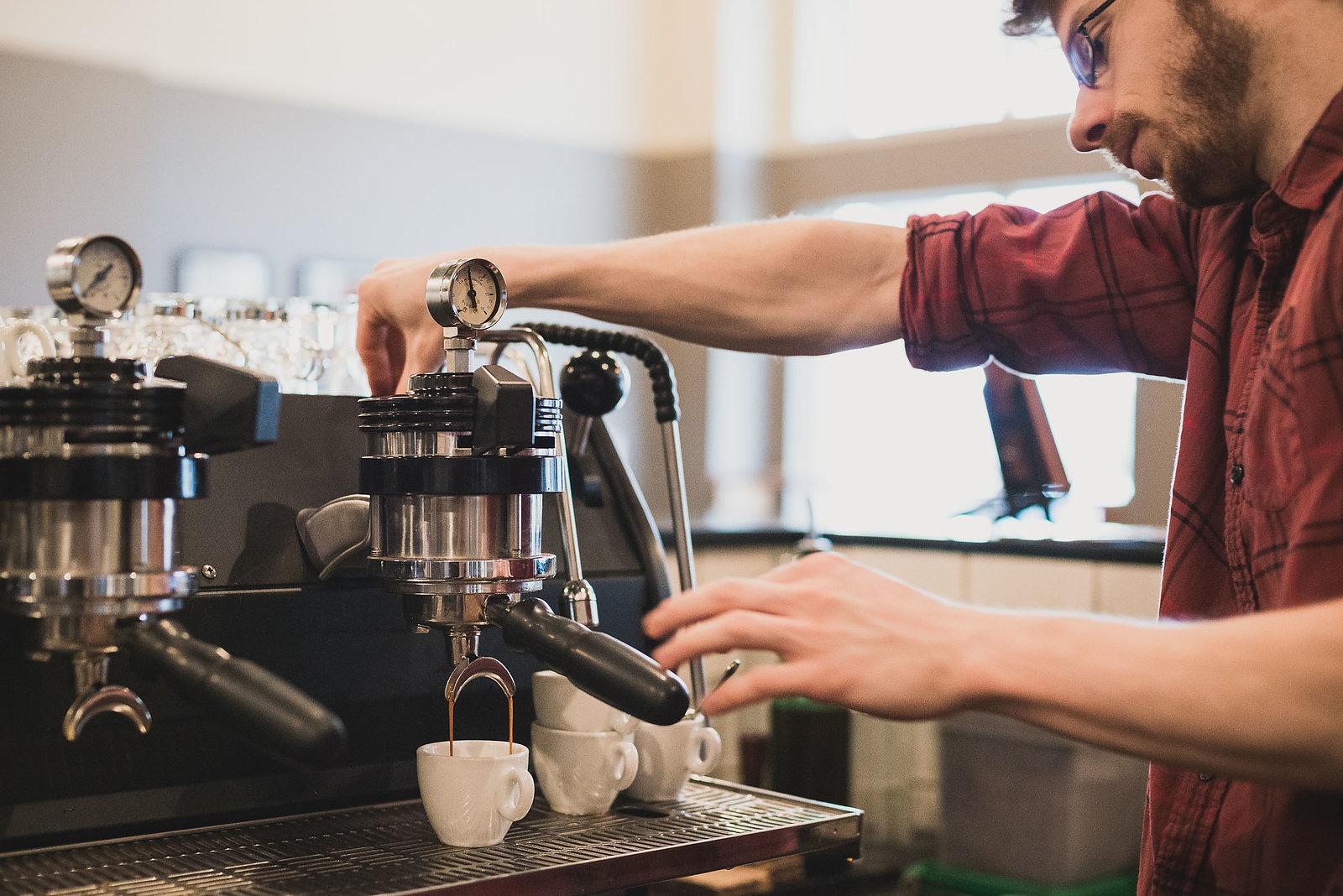 MILSTEAD & CO
754 N 34th St, Seattle, WA 98103
Is it offbeat? Is it just that hip? Is it so hip it is offbeat? Located in an area that proclaims itself the "center of the universe," Milstead and Co. has an ambiance that is difficult to define.
Once voted Seattle's "snobbiest" coffee spot, Milstead and Co. leans into the title by providing an excellent education in coffee-brewing techniques at the counter.
If you want a create-your-own experience, do not come here. If you want to be dazzled by a bright space, bright baristas and bright flavors poured to perfection, Milstead and Co. is a must.
The shop offers a selection from excellent PNW roasters, and despite the "snobby" stereotype, I found the baristas to be informed and friendly. Enjoy an all-around excellent cup here, and then immerse yourself in the quirkiness of the area by visiting the famous Fremont Troll.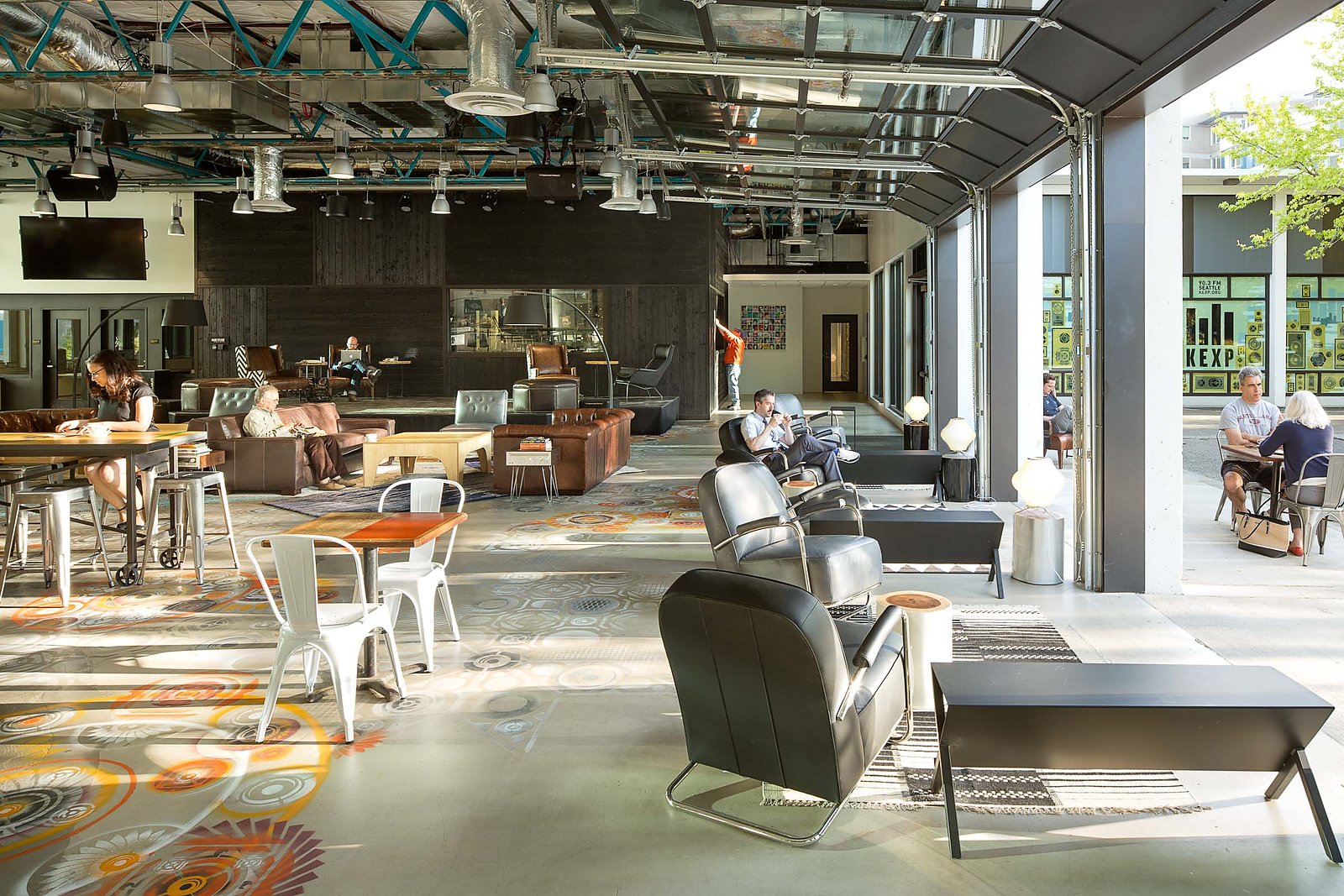 LA MARZOCCO CAFE
472 1st Ave N, Seattle, WA 98109
Seattle is home to the headquarters of La Marzocco USA, the Italian makers of top-quality espresso machines and coffee gear. In the same location as a small museum of La Marzocco espresso machines and local radio station KEXP is the La Marzocco Cafe.
In the open, sunny space you can order from a crotating menu of roasters and batches, browse a collection of La Marzocco machines, and listen in on one of Seattle's listener-supported radio stations. The cafe is the perfect spot to sample espresso, with the curated menu making it a fresh experience each time.
A Piero Bambi quote, "You can learn the technique, but passion is cultivated through dedication, love, pride and respect in your work," is written on the wall, and the time-tested quality of La Marzocco is evident everywhere. Stop by for a late-afternoon shot or two, and linger awhile to soak in the sights and sounds.