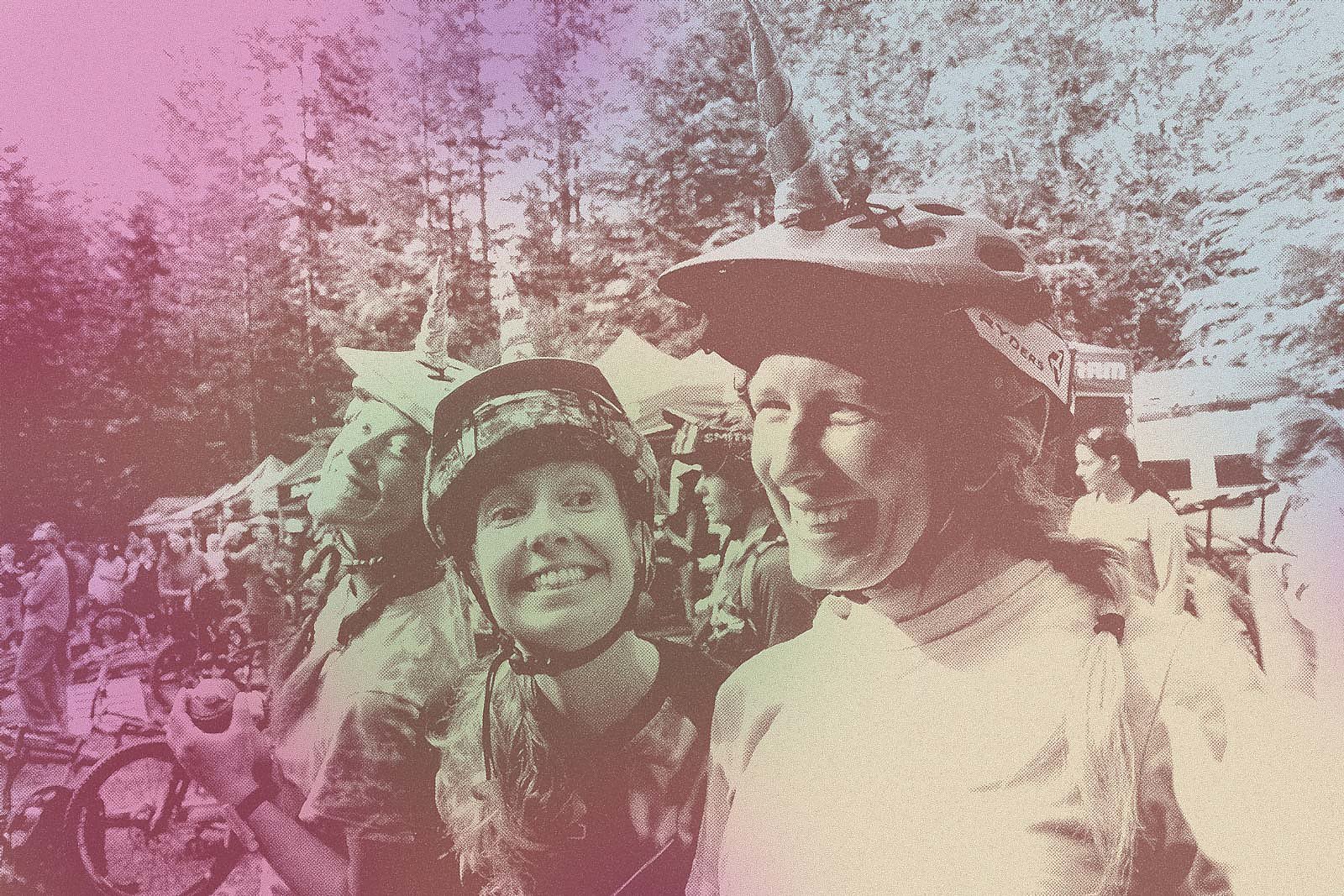 Dialed & Devoted More Than Rah-Rah at the Sturdy Dirty Enduro
Bright colors weave in and out of trees, emanating from tie-dyed racing jerseys, Hawaiian shirts and at least one unicorn costume.
The sound of hoots, hollers, laughter and festive music reverberates through the forest. As the 2019 Tiger Mountain Sturdy Dirty Enduro kicks off and 150 women prepare to drop into their race runs, palpable electricity is in the air.
Six years ago, a group of five women founded Sturdy B*tch Racing as a way to give back to the Northwest riding community that has provided so much for them. With women's events and rides gathering momentum, they sought to create the country's first-ever women's enduro race. In the years since, it has become a pillar of Northwest racing and inclusiveness.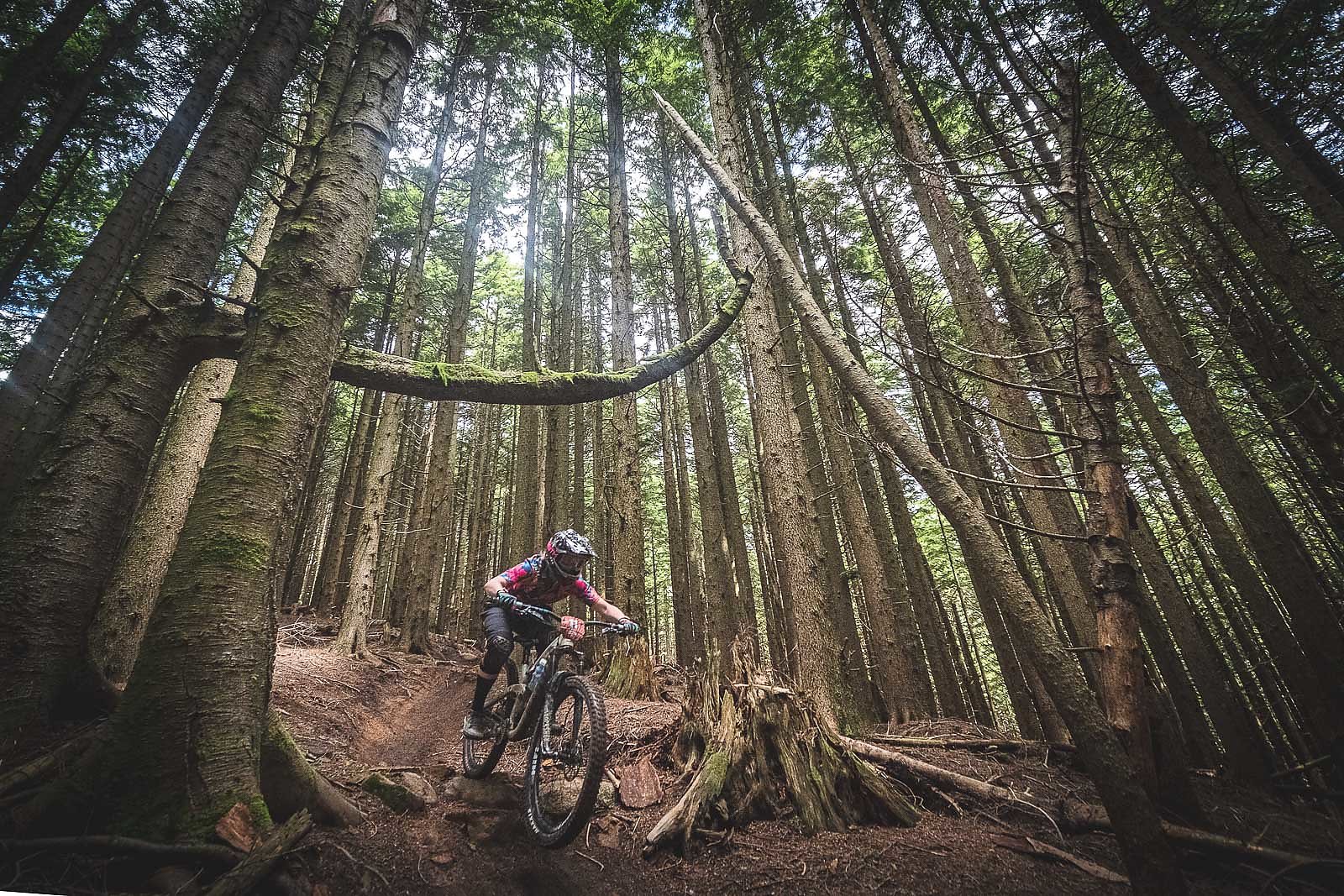 This year's event even attracted the likes of Olympic bronze medalist Jill Kintner, who, while still racing competitively (and earning second place at the Enduro World Series in Tasmania), has pared back her schedule to make room for projects and events she sees value in supporting. The Sturdy Dirty is one of them.
"It's inspiring to participate in such a thriving [and] inclusive community of female mountain bikers," Kintner says. "I'm not into costumes and rah-rah cheering, but was entertained, loved the trails and put together some good stages. It was great to see people making new friends and rally together to do something healthy."
While the event attracts pros and riders of all abilities, the number of brand new racers and beginner mountain bikers is staggering. Not only have past events brought out 190-plus women of all ages and racing abilities, but the Sturdy Dirty crew also facilitates dig days, trail-build days, skills clinics and donates a significant portion of its proceeds to a local advocacy group, Evergreen MTB Alliance.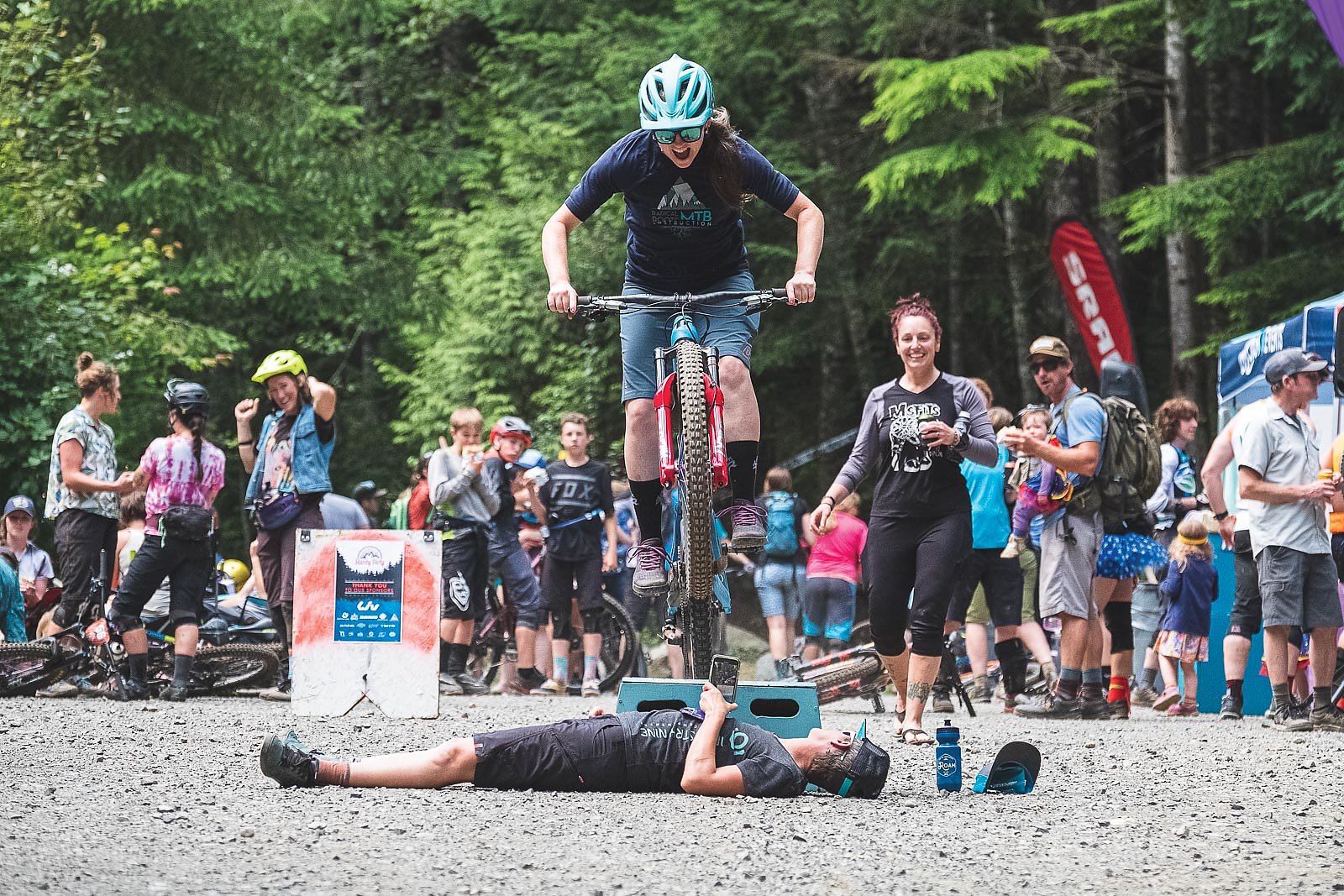 In 2017, the Sturdy crew partnered with Roam Events to take their experience to the next level and give it the real polish they envisioned. Cofounders of Roam Events, Ash Bocast and Andi Zolton, had previously participated in the Sturdy Dirty and knew it was something they wanted to be part of. The quartet took the Sturdy Dirty on the road, expanding it into a series with stops in Oakridge, OR, Kellogg, ID and Big Bear, CA, and helped bring in like-minded sponsors who are keen to contribute in creative ways. From burritos and beer left in the forest during dig days by evo, to suspension and tech clinics from SRAM, skills clinics and prerides with Liv, and even race-day bacon-wrapped brownies and margaritas, the mountain bike industry has invested in the event and all it stands for.
"The Sturdy B*tches are so dialed and have done so much for the women's mountain biking community in the Northwest," Bocast says.
This year, the founders brought the Sturdy Dirty back to the original one-stop format at Tiger Mountain, focusing their energy on creating a truly special gathering. Judging by the smiles on display, this approach definitely worked. While not everyone may identify with rah-rah and costumes, the fun-first race ethos of the Sturdy Dirty has created an environment that is impossible to not enjoy.