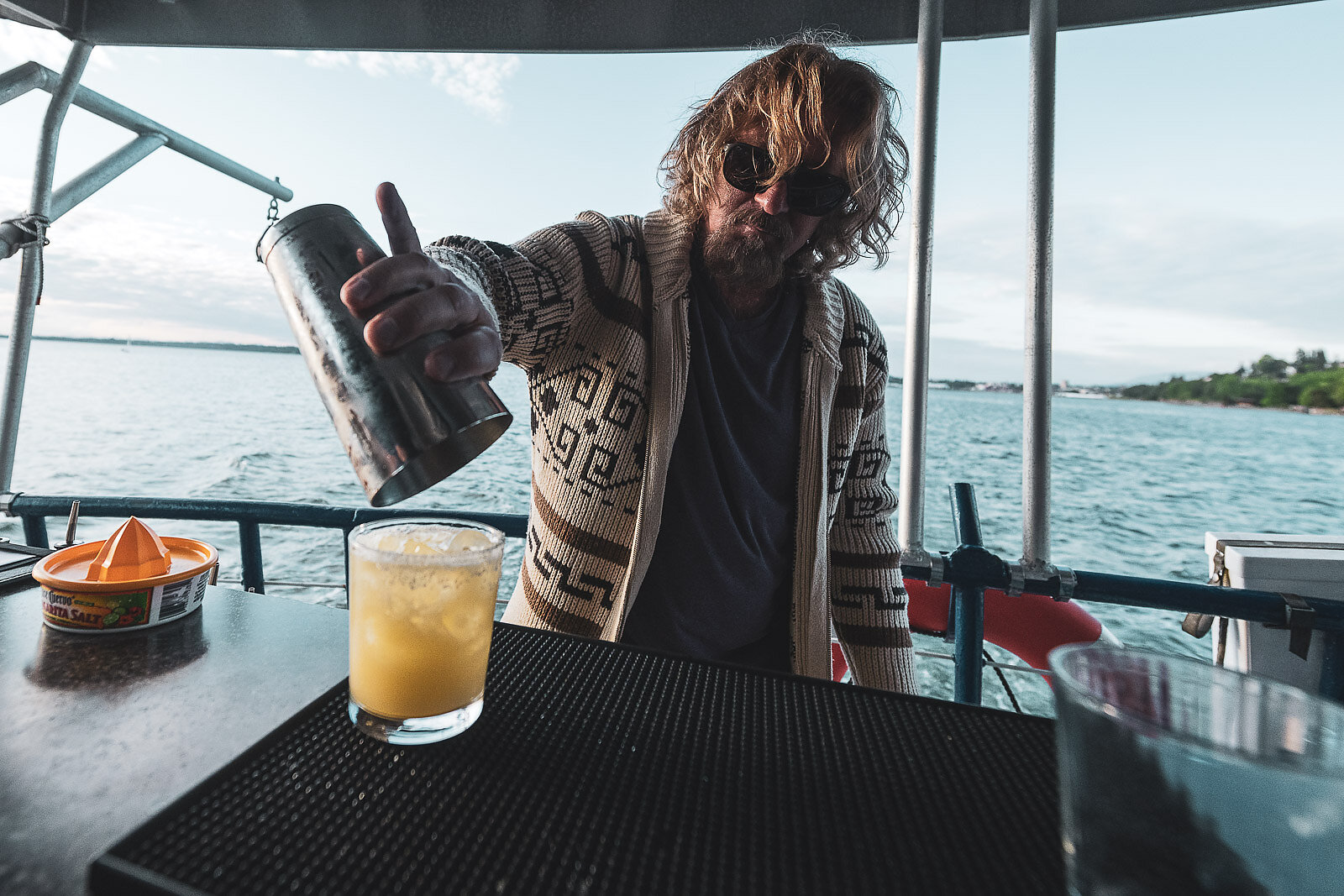 The Dude Abides A Mission To Keep The Future Funky
The mountain bike world has many dudes, but only one Dude.
A chill character who (literally) takes on the role, he's known simply as Wick to his many friends and acquaintances. While he's often dressed in an homage to Jeff Bridges' character in the 1998 cult classic The Big Lebowski, donning plaid shorts and a Westerly cardigan, with a gray goatee and bushel of flowing hair to match, bowling isn't exactly his thing. Rather, it's music—and bikes.
In 1980, relatively new to riding, Wick took part in the second annual 206-mile Seattle to Portland ride, which is now in its 40th year and sees more than 8,000 participants. In 1989, he helped found Control Tech, a Northwest-based brand that produced cycling components for road and mountain bikes. He also established the Wednesday Night World Championships in 1990, a mountain bike race series that started in Black Diamond, WA, was involved with Rad Racing, a youth development program for all types of cycling, and produces the Cross Revolution race series.
Wick has since moved on from being directly involved in many of these ventures—although he's still ingrained in the Northwest cycling scene—to serve the higher calling of his Dudeness. He works bartending gigs (he makes a proper White Russian), does lookalike appearances and makes funky playlists at events, dressed in full Dude regalia.
"I've even driven Uber and dressed up as the Dude, just to freak people out," he laughs. "The whole thing behind it is it makes people smile, and they have a good time."
This role, however, is just one of the many ways in which he achieves his goal to help make the world a little bit more funky. A few years ago, he created Funk Abides, a Des Moines, WA-based organization that focuses on raising funds to support local youth in musical endeavors. Sometimes that means encouraging instrument donations and sometimes it means raising cash. His efforts are inspired by Instruments A Comin', a Louisiana-based organization that last year contributed $3.2 million worth of instruments to more than 100 local youth music programs.
"I love music," Wick says, "and I love all the musicians here; it's been really good to me as far as friendships. It's a great way for me to help out kids and help out the community."
Last year, Wick instigated the inaugural Funk Abides Fest, which featured local musical acts such as Polyrhythmics and Eldridge Gravy & the Court Supreme, among others, and donated all proceeds to the cause. The show featured two stages with six bands and delivered non-stop music for more than six hours. Funk Abides also sells apparel and partners with local venues to raise funds.
Wick is taking a summer off from hosting the Funk Abides Fest, but plans to bring it back next year—and to make it even bigger. The goal is to host events one Sunday a month for six months, featuring local artists at local venues, all leading up to a big finale in August. Seattle's Sea Monster Lounge, the Nectar Lounge and Parliament Tavern have already signed on. Eventually, he wants to bring Funk Abides to more cities, raising capital that goes directly to the region's youth.
"The whole thing is just to broaden the kids' perspective on music and life in general—and become better humans," Wick says. "And then they pay it forward."
Learn more at funkabides.com
---
The Dudes' Margarita
Ingredients:
2 oz. Blanco tequila
3/4 oz. Cointreau (or similar orange liqueur)
1/2 oz. fresh-squeezed limes
Drizzle of agave nectar
Method:
Assemble in a pint glass, shake the heck out of it and pour into 12 oz. highball glass.
Enjoy.