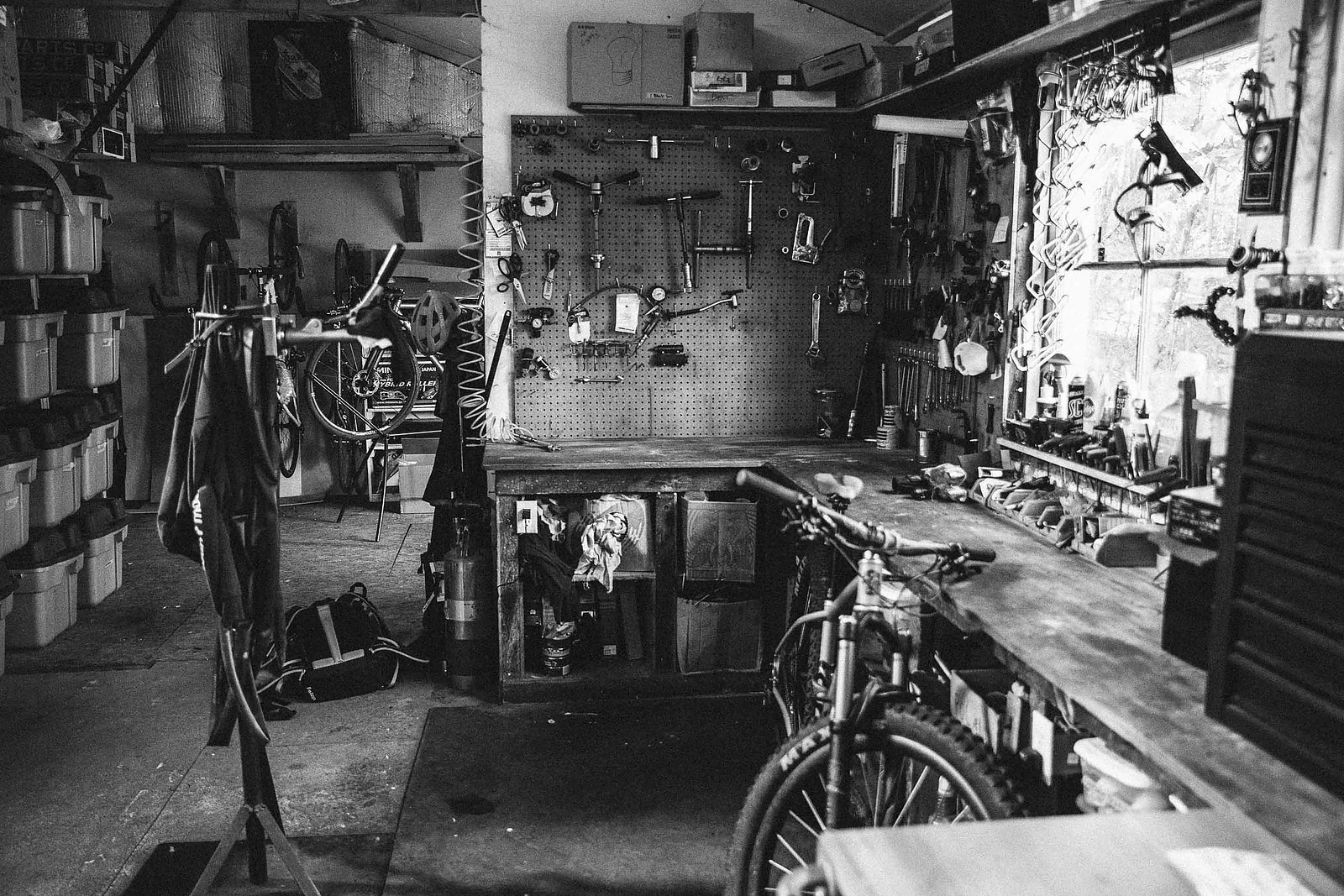 Finally Naked Sam Whittingham's 20-Year Journey to Bike-Building Simplicity
In 2008, Sam Whittingham won the President's Choice, People's Choice and Best in Show awards at the North American Handmade Bicycle Show.
His endearing fixed-gear creation combined 1890s wooden rims and grips with modern hubs and disc brakes. Maybe even more notably, he won the attention of show-goer Lance Armstrong, who bought the award-winning bike and flew Whittingham to Austin, TX to ride it with him. For a custom bike builder, it was like winning three statues at one Oscars ceremony, plus some.
The experience would be career defining for most bike builders and is definitely heady stuff for any bike geek. Whittingham is proud of the NAHBS awards, and the others he's won in years since, but there's almost a sense of embarrassment about the intricate bikes that won those awards.
"I used to think that to personalize in a sea of homogenous bikes I had to make something complicated with lots of features," Whittingham says. "I'd spend a month building this crazy bike. As I got more and more confident, I realized I didn't have to do all that. I just need to give customers a story, an experience—and a bike that's really, really well made."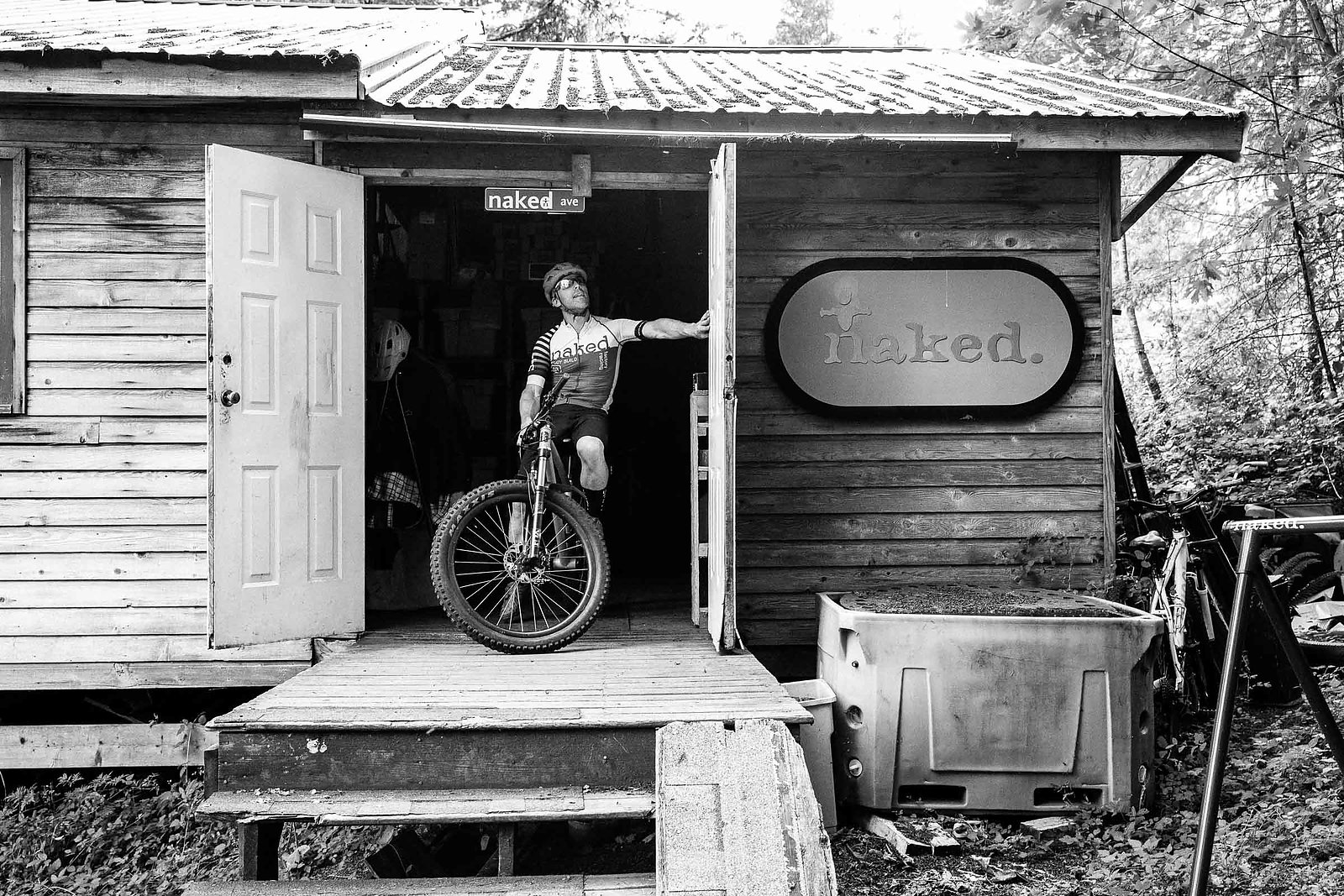 That insight reaffirmed Whittingham's goal from when he started custom builds in 1999 as response to the industry moving a majority of its manufacturing to Asia during the '90s. It's why he chose the name Naked Bikes for his company. It just took him 15 years to shed his insecurities and amass the experience and confidence to become the bike builder he wanted to be.
Whittingham grew up on Quadra Island, a 15-minute ferry ride from Campbell River on Vancouver Island. It was a pretty quiet place in the early 1990s, with an eclectic mix of rednecks and hippies—his family was more the latter. After high school, he moved to Victoria and pursued track cycling and theater design. Between gigs he worked in bike shops, where he got a taste of bike designs and fitting, a process that fascinated him.
While the industry's move overseas brought better pricing and availability to the bike-buying public, it also flattened availability. The bikes were all the same. Options for fit were small, medium and large. The only tweak a bike shop could offer was changing stems.
He started building bikes for himself and his friends. Friends of friends saw what he was doing and asked for their own. Naked Bikes was born. For the first decade, Whittingham dabbled, working theater jobs and building bikes part time.
"The truth is, I felt like a fraud," he says. "I'd question my skills. How could a kid from a hippie island know how to build bikes?"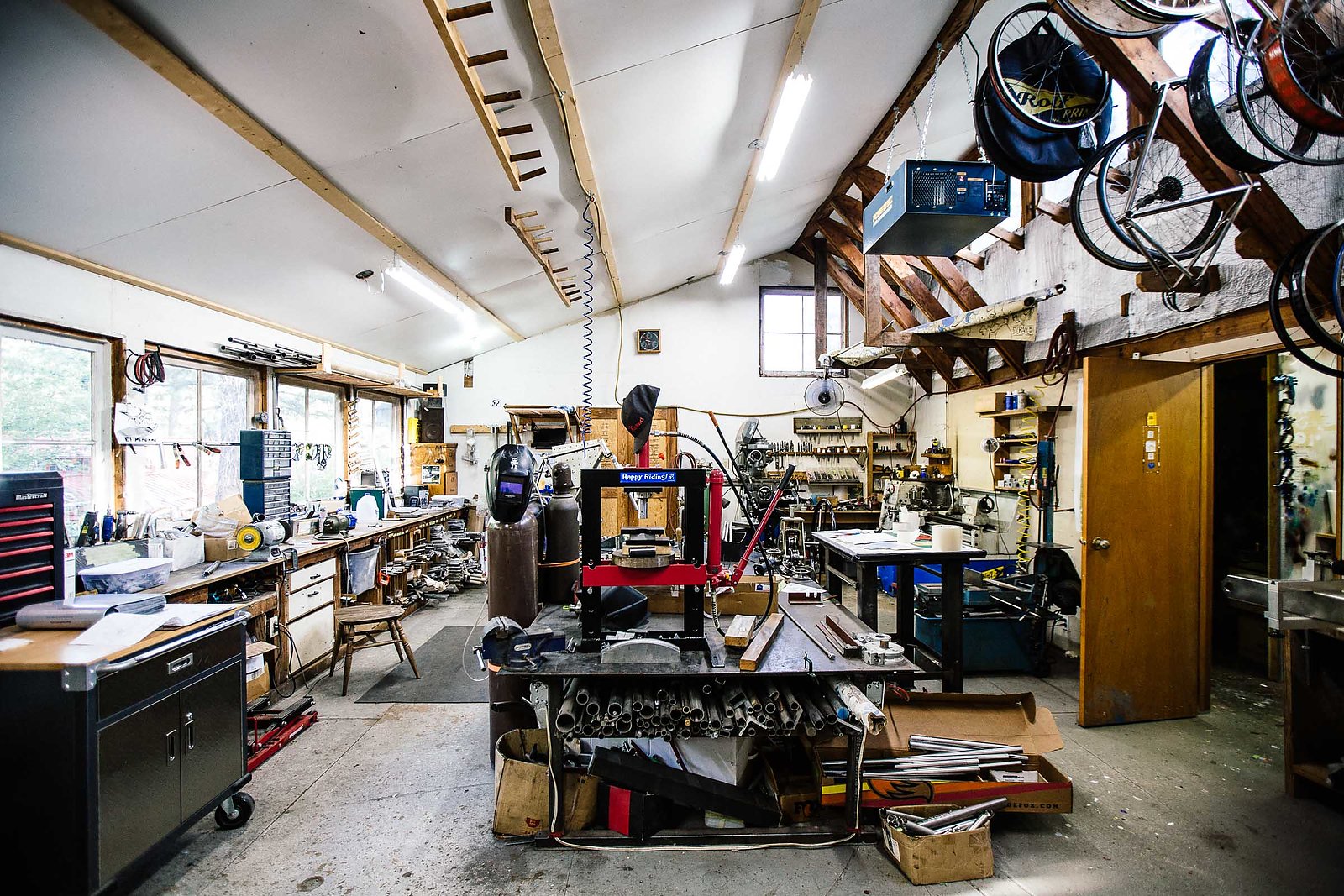 When people asked how he was going to compete with Giant and Trek, Whittingham didn't have an answer, perhaps the reason Naked Bikes kept a low profile. Building bikes was a realm Whittingham enjoyed exploring and experimenting in. Riding them, however, he took seriously.
At the age of 15 he began racing, the beginning of a trajectory that would lead him to chasing the Olympic dream as a track cyclist. Then, in the early 1990s, he was introduced to Georgi Georgiev, a BC-based bike designer who'd built some of the fastest bikes on Earth. Georgiev recruited Whittingham to race human-powered vehicles, recumbent bikes sealed inside Kevlar shells. The sport was a perfect fit.
"Getting in one of these bikes is like going for a walk and doing 40 miles per hour," he says. "I love the speed. I also love how simple and precise the sport is. Every element has to be a perfect fit for it to work, and there's no room for extra anything."
To stay stable at speeds pushing 50 miles per hour, human-powered vehicles tended to be tricycles. Georgiev and Whittingham decided to try a two-wheeler, which would eliminate a lot of resistance. The duo had immediate success, winning races and setting records. Whittingham's specialty was the annual World Human Powered Speed Challenge, where competitors sprint on one of the flattest stretches of road in North America, near Battle Mountain, NV. Whittingham set new records every year.
At the time, the next hurtle for human-powered vehicles was breaking the deci-mach barrier— one-tenth the speed of sound. Year after year they kept refining their methods, but the goal remained elusive. The shell fit over the bike so perfectly only Whittingham could fit inside and there was just enough airflow to keep him cranking. They burst wheelchair tires over and over to find the highest pressure they could safely and reliably inflate them to.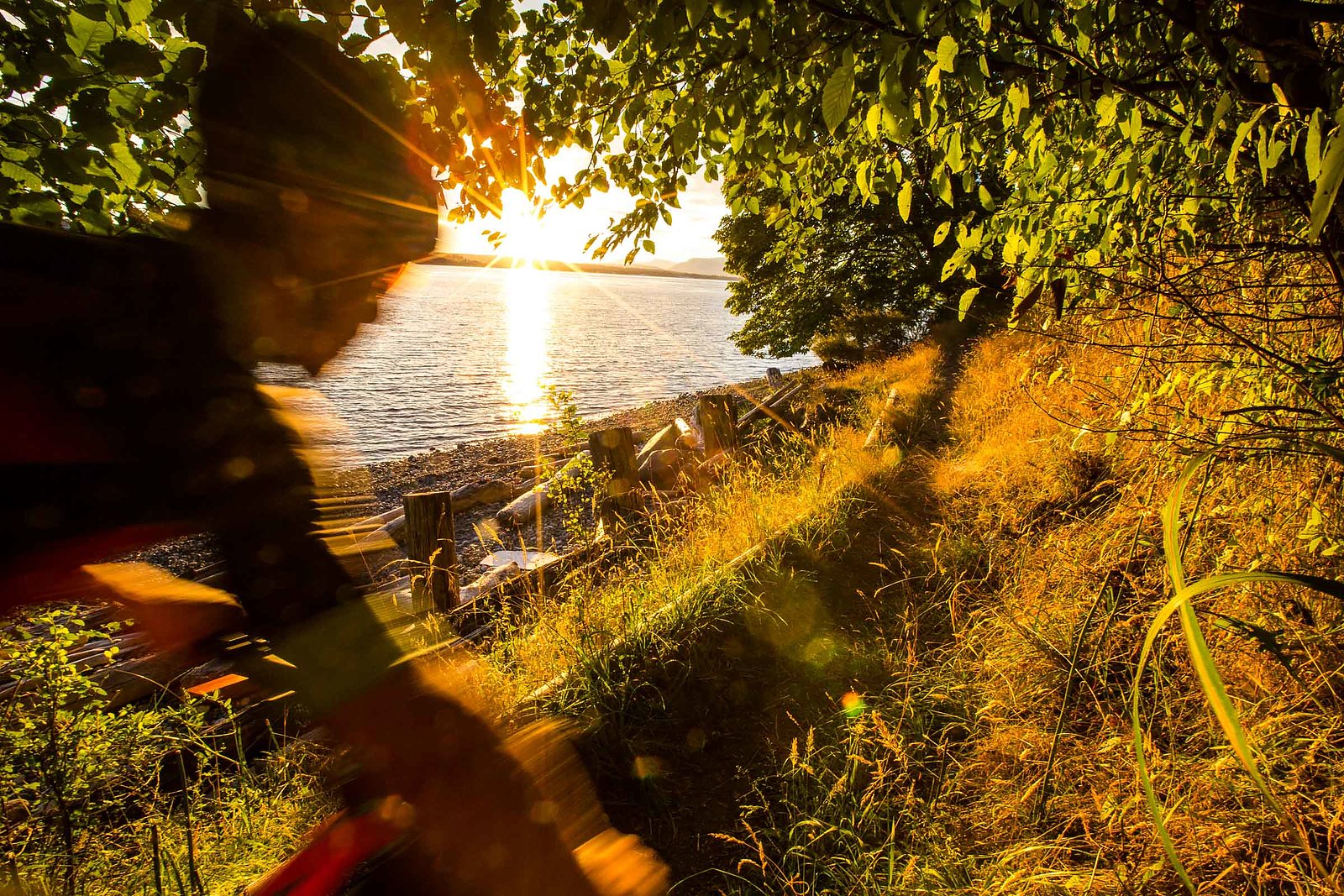 Finally, in 2009, they found the magic formula. Whittingham hit 82.819 miles per hour. Only one other person has broken that barrier since.
Whittingham retired from the sport soon there after. By then he'd moved back to Quadra Island to focus on Naked Bicycles full time. With success on the bike, customers returning for their second steed and a growing waiting list, his confidence grew.
"For 10 years I said yes to everything," he says. "I'd be building these crazy, wacky things that ate up so much time. The plus side is I learned a lot solving big, weird problems. As I got more experienced, I could see those headaches coming and I got better at saying no. At some point I realized, 'Wait a second, I don't need to compete with the big brands.' When you get huge you can't talk to every person you build a bike for. That's what I love about what I do."
Whittingham discovered that for a lot of people, it's incredibly important to know who made their bike. It's not necessarily a rational thing, but for whatever reason the story behind a bike intensifies the experience of riding it.
Now, 20 years into building bikes, Naked remains a stripped-down operation. Where he used to build just about anything a customer could dream up, these days Whittingham seldom builds a design a customer brings to him. He doesn't enjoy being a builder for hire and he rarely thinks those projects create a bike that's fun to ride.
He's weeded his own offerings as well, cutting his builds to three styles: mountain, cyclocross and road. And he only works with steel or titanium "because they don't fatigue with time," he says. "Aluminum is brittle and carbon is a ticking time bomb." Cracks go unnoticed until they fail catastrophically. Denting a titanium or steel frame doesn't really impact performance or longevity.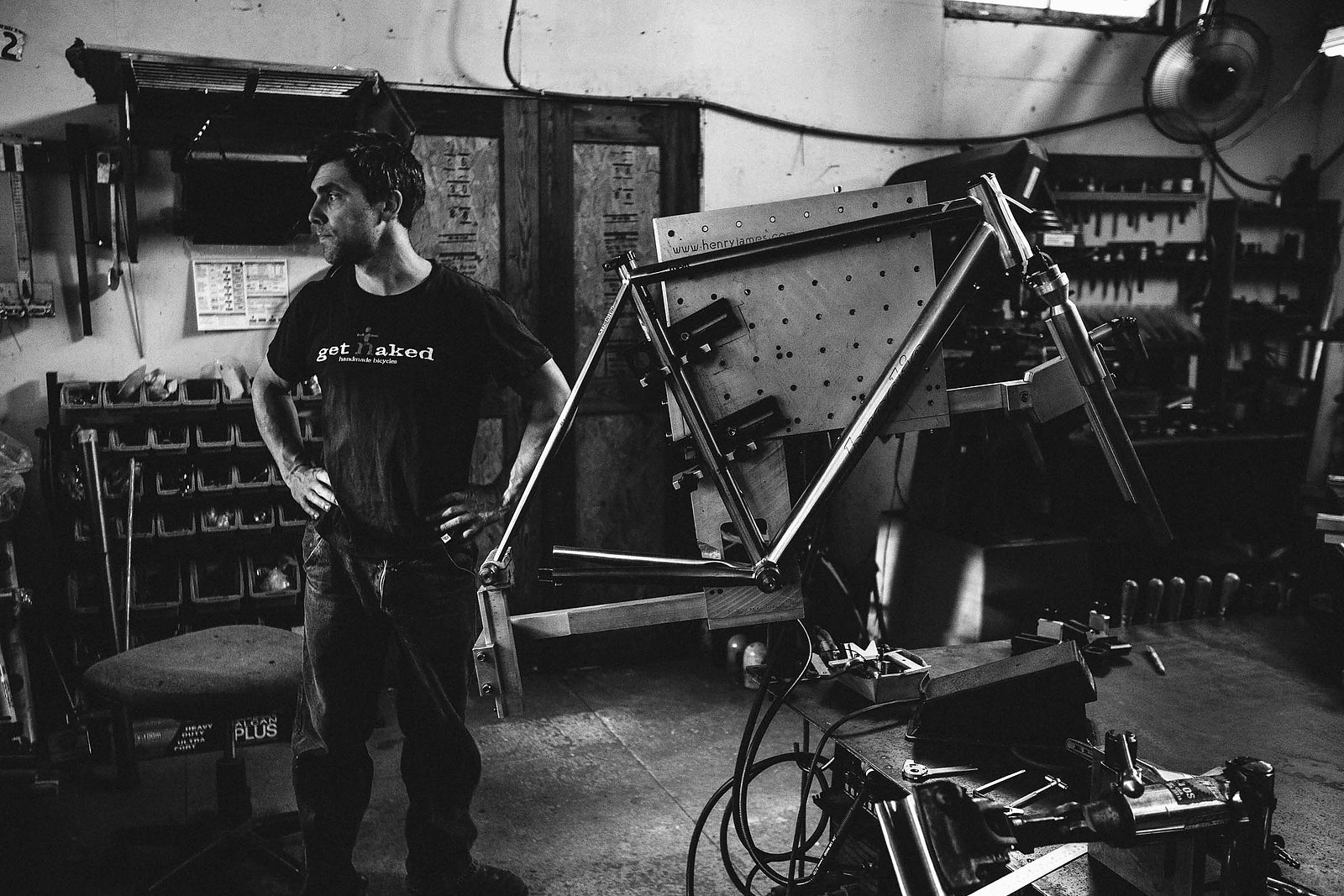 The business is lean too. Whittingham's wife Andrea Blaseckie runs the front office. An employee works part time assembling and shipping. And Whittingham does everything else—welding, painting, fitting and talking with customers.
"We talk about growing, but it's difficult to scale what we do," he says. "Already the bottleneck is me."
If he were to double production from his current 50 bikes per year, the next step would be to hire a painter or welder. Even if he could find one with the right skills that would work for the wage he could pay, he could only promise them a day of work per week.
"I can't sort the numbers on that," Whittingham says. "I'd need to scale up to 500 bikes per year. That would mean six to eight employees. We could do it, but I'm not a great manager. It's not what I enjoy doing. And I'm not sure I could drum up that many customers."
It leads him to the question that keeps him awake at night: How does he scratch out a little more money without losing what makes Naked Bicycles special or his love of the job? "The strength of what I'm doing is the personal connection with the customer," he says. "However I grow, I have to keep the connection."
It still boggles his mind that people are willing to pay $10,000 for a bike. But it also speaks to society's renewed value in hard work.
"Culturally, we're rediscovering handmade and what goes into making something just for you," he says. "A lot of people don't know why they initially went handcrafted, but once they do it's a slippery slope into an awesome world of cool craftspeople. You realize how fun the process is and you just want more of it."