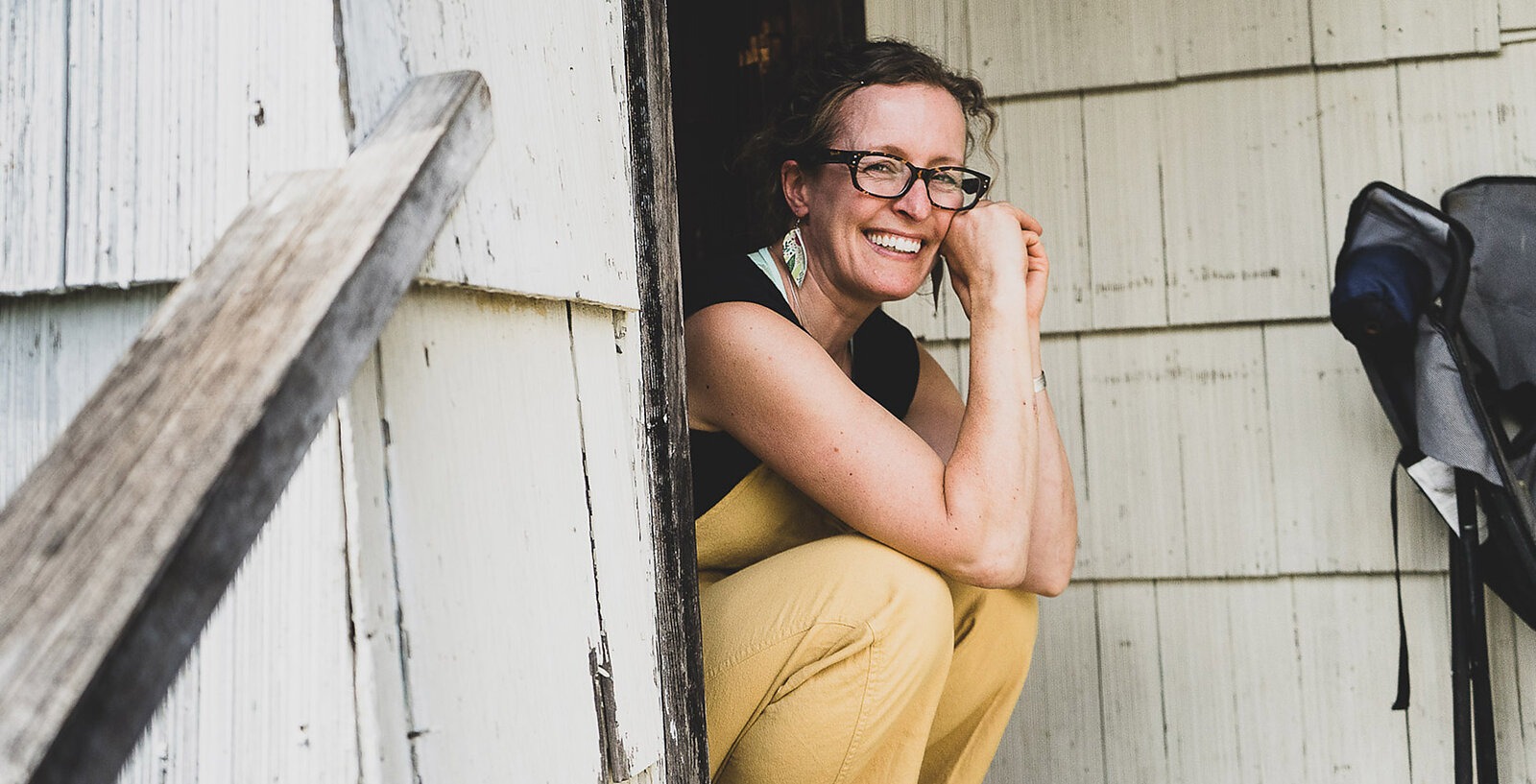 Freerider to Feminist The Evolution of Carys Evans
Sitting in her kitchen, one of the few rooms of her home that shows no evidence of DIY renovations, Carys Evans sips from a mug made in her basement studio.
Surprisingly, it's one of few without a feminist theme. She's reminiscing about her days as the first sponsored female freeride mountain biker. Laughing, she insists on using that title only in the loosest possible sense.
The story of Carys' life bends and weaves along a timeline of bikes, travel, working in the trades, finding her way home in clay and the reclamation of vulgar words. As she speaks, the hands of a clock made from a Volkswagen hubcap tick away above her.
Seventeen years old and fresh out of high school, Carys worked at the Bungee Zone in Nanaimo, British Columbia, had a bright red Volkswagen Beetle and loved to go fast. The speeding tickets piled up—she got three in one week—and after collecting a "ridiculous amount" in one month, she lost her license. Left with a 25-kilometer (about 15 miles) commute and no wheels, a friend got her a deal on a Kona Lava Dome hardtail.
"I remember almost dying the first time I rode to work," Carys says. Encouraged by her brother, she headed out on the trails with her new bike and her purple helmet with matching shorts. "I remember him crushing me, but that's how I started mountain biking."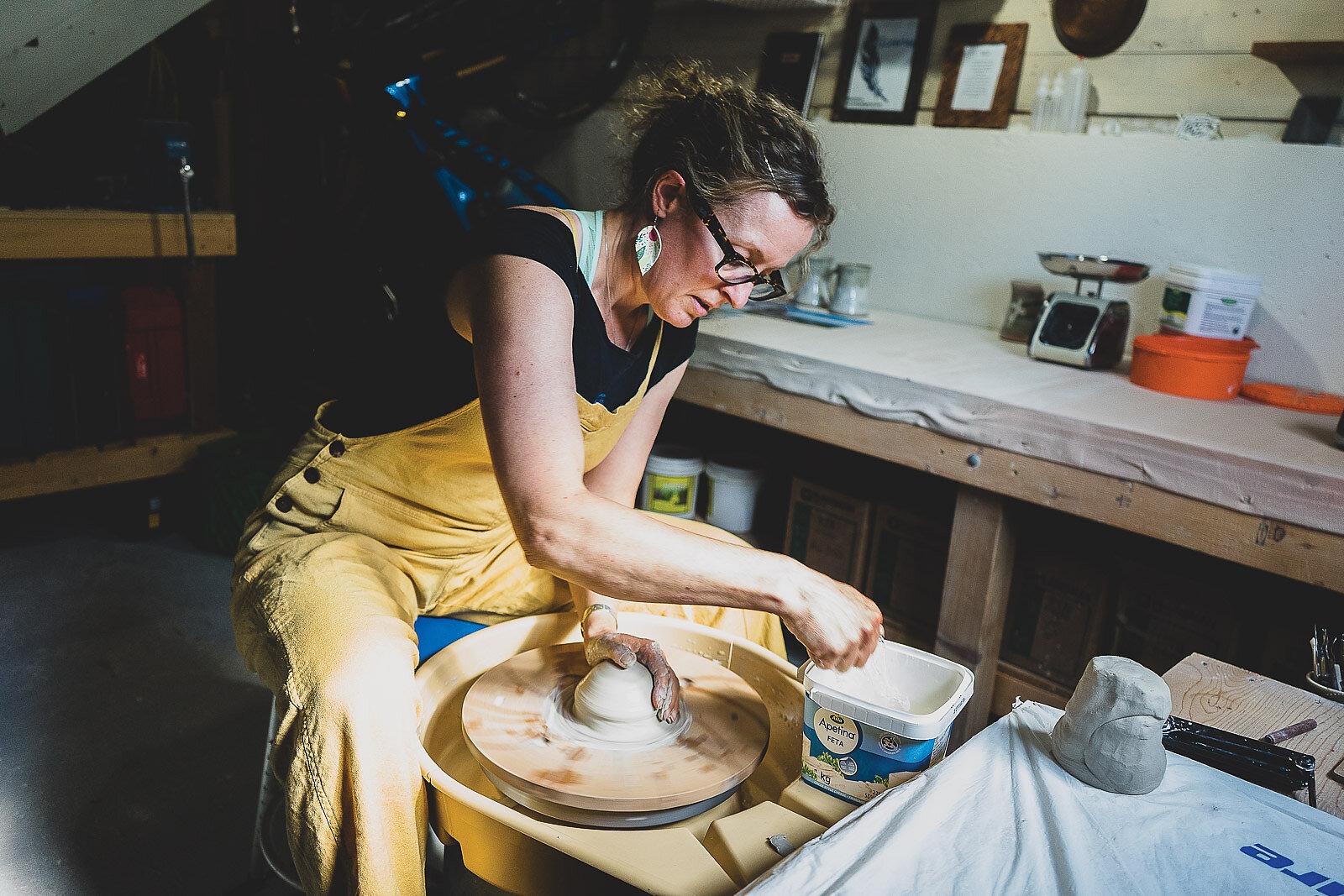 On her 19th birthday, Carys moved to the mainland to attend college in North Vancouver and took her bike with her. Within a few years, her natural athleticism and talent earned her the nickname "Careless Carys." Dangerous Dan Cowan, a BC mountain bike legend, was soon calling her "the gnarliest woman on the North Shore."
In the seminal freeride classic Kranked - Live to Ride, which was released in 1998, Carys shreds her hardtail down classic North Shore jank. She attributes her role in the film to simply being a female riding the North Shore when there weren't many women in the sport. Despite her humble protests, Dangerous Dan can be heard in one outtake stating matter-of-factly, "She's one of the best riders I know."
During that time, Carys dabbled in the downhill race scene, competing in two World Cups (Mont-Sainte-Anne and Mont Tremblant). Sponsored by Marin for a few years, she was a self-described "terrible" racer. Under pressure, she'd often explode "in all the wrong ways" and occasionally fly off the track completely.
When Rocky Mountain formed their freeride team in 1998, Carys got the call. Joining the Froriders team along with Brett Tippie, Richie Schley, Wade Simmons and Daamiann "Daamo" Skelton, all she had to do was ride her bike. There would be no clocks or competition, just the willingness to push the burgeoning discipline of mountain biking to new heights under the Rocky Mountain Bicycles banner. She signed her contract, picked up her check for $1,500 and was told, "Congratulations, you're the first professionally signed female freerider in the world."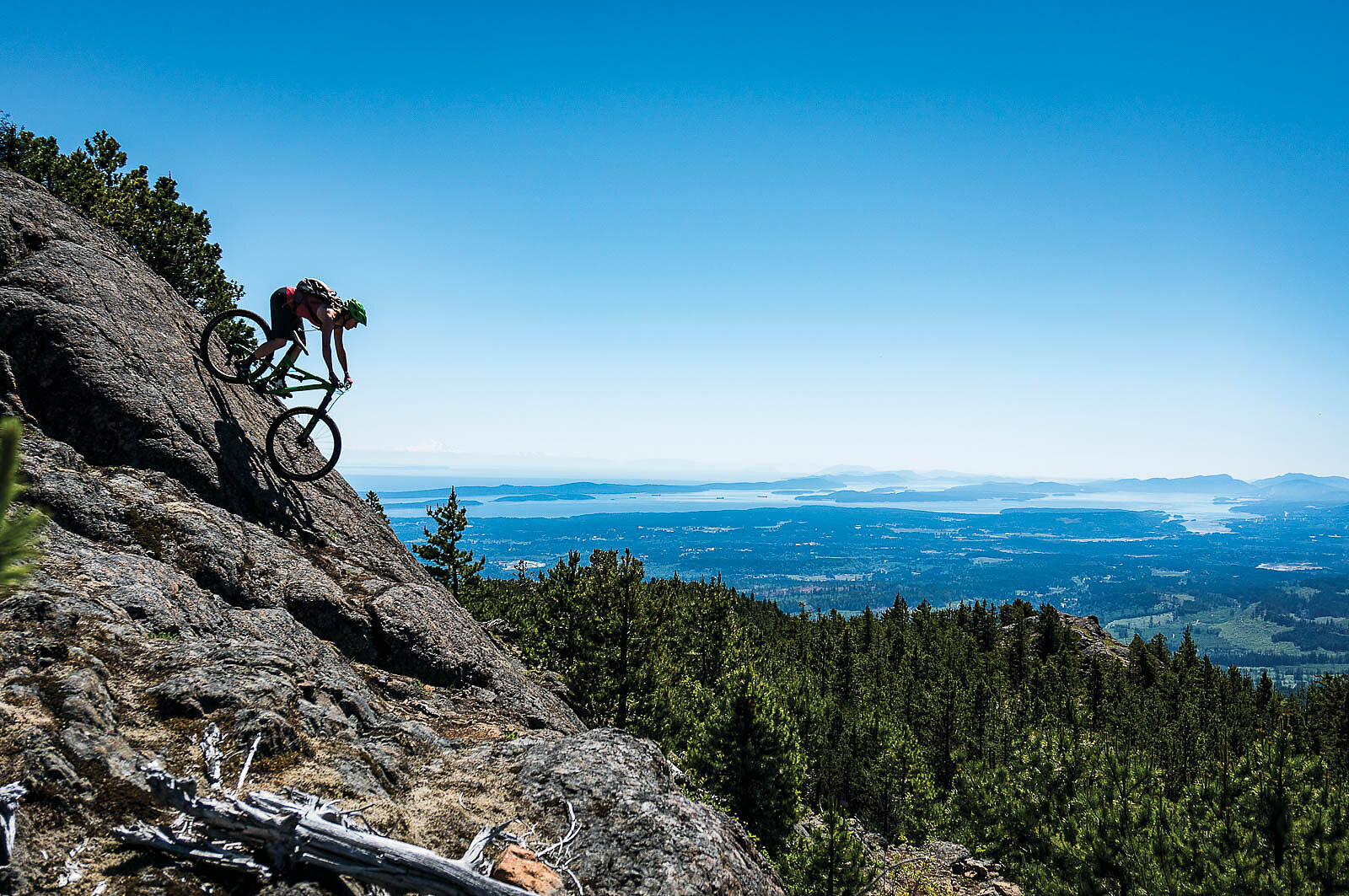 At that time, the freeride scene was about choosing your own adventure because a hardand- fast—or commodified—definition didn't yet exist.
"I remember them telling me, 'Freeriding is riding your bike because you love it,'" Carys says. With "Careless Carys" emblazoned across the back of her jersey, she found the core of freeriding for her was in both the fun and the challenge of it.
"Carys was a super-talented rider who excelled at steep, techy, nasty descents and had the guts and skills to finesse her brakes down slippery gnar and let it run if required," professional mountain biker Brett Tippie says. "She was ahead of her time, and I had full respect for her line choices and brave demeanor."
After two years on the team and a trip to Southeast Asia to compete in the Eco-Challenge in Borneo hosted by Mark Burnett of Survivor, Carys burned out. Being a sponsored rider (no matter how loosely she used the term) was not for her. Although she never felt pressure to perform, the implied expectations weighed on her.
"I cannot take my passion and turn it into a job," she says, reflecting on lessons learned early in life. This self-awareness may explain why she is so careful to keep pottery-making something she enjoys on her own terms, rather than turning it into a career.
"I STOPPED PRETENDING ANY SEXIST SHIT WAS OK AND STOPPED BEING POLITE ABOUT IT. I'D LOOK AT SOMEBODY'S BAD BEHAVIOR AND THINK, NO, YOU DON'T GET AWAY WITH THAT." — CARYS EVANS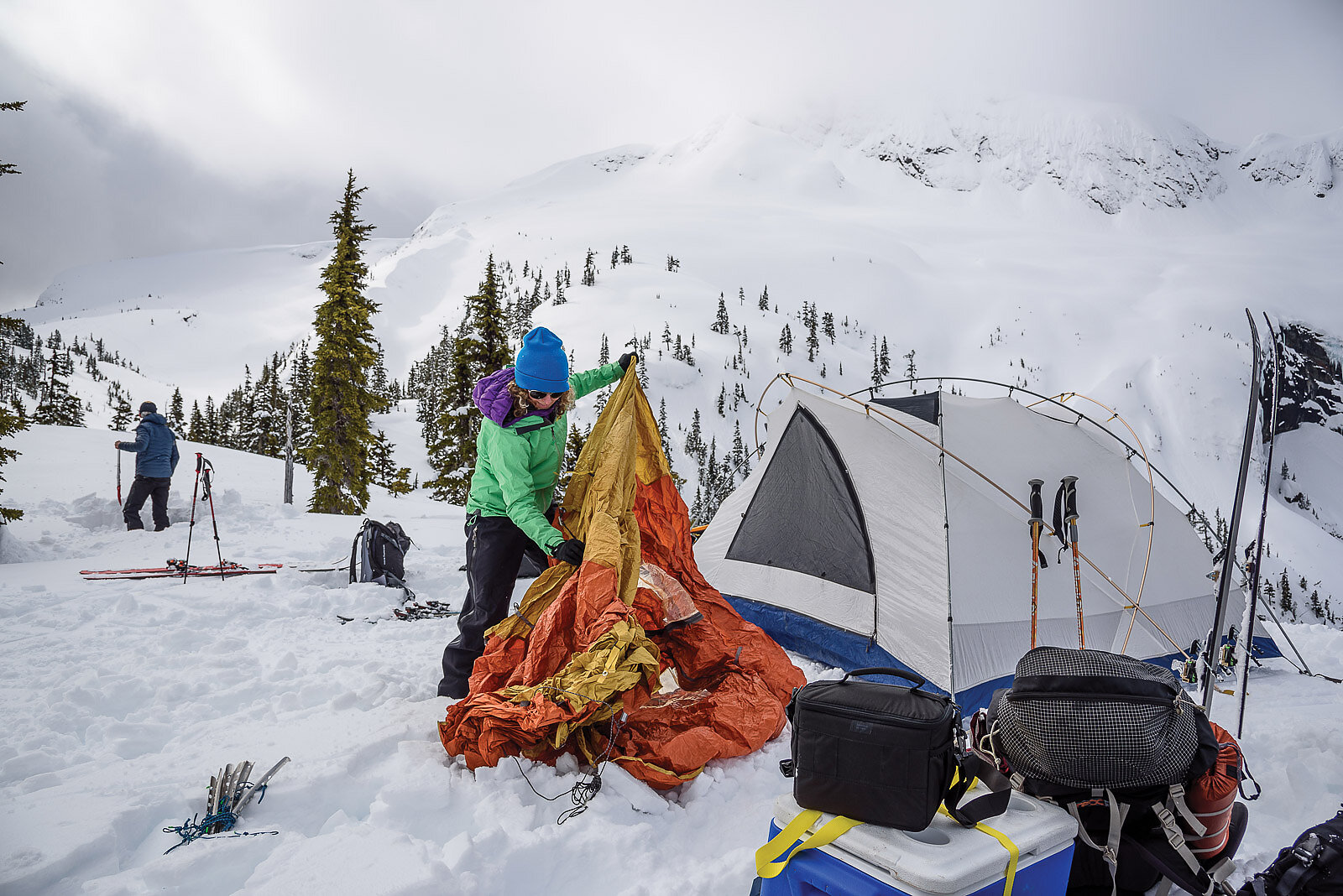 "My grandmother was a potter and I remember making stuff with her as a little kid," Carys says, adding that the first time she touched clay as an adult, it "felt like coming home.
During the early aughts, Carys enrolled in a program that introduced women to the trades and graduated four years later with a Red Seal certification as an electrician. Although she's always identified as a feminist, her 14 years working in this industry has, as she puts it, lowered her tolerance for "patriarchal bullshit."
"I stopped pretending any sexist shit was OK and stopped being polite about it," Carys says. "I'd look at somebody's bad behavior and think, 'No, you don't get away with that.'"
At home, the clay became a means by which to express frustrations and cultivate a call to action. In 2013 she made the first iteration of her now-famous "cunt mug," which featured the capitalized word stretched across the front. The piece was a gift for her friend Sarah de Leeuw, in celebration of her book Geographies of a Lover— in which the term is used multiple times—winning the Dorothy Livesay Award for poetry.
De Leeuw, an author and professor at the University of Northern British Columbia's Northern Medical Program, has worked as a women's prison and rape relief counselor and for Planned Parenthood. Carys and de Leeuw bonded over the power of language and the need for women to reclaim words describing their genitalia that have been turned into insults, cunt being the most divisive among them.
"All words that enable women to express the full range of their sexuality are vitally important," de Leeuw says. "It's about the right for women to use a strong, powerful and clear lexicon to describe their bodies."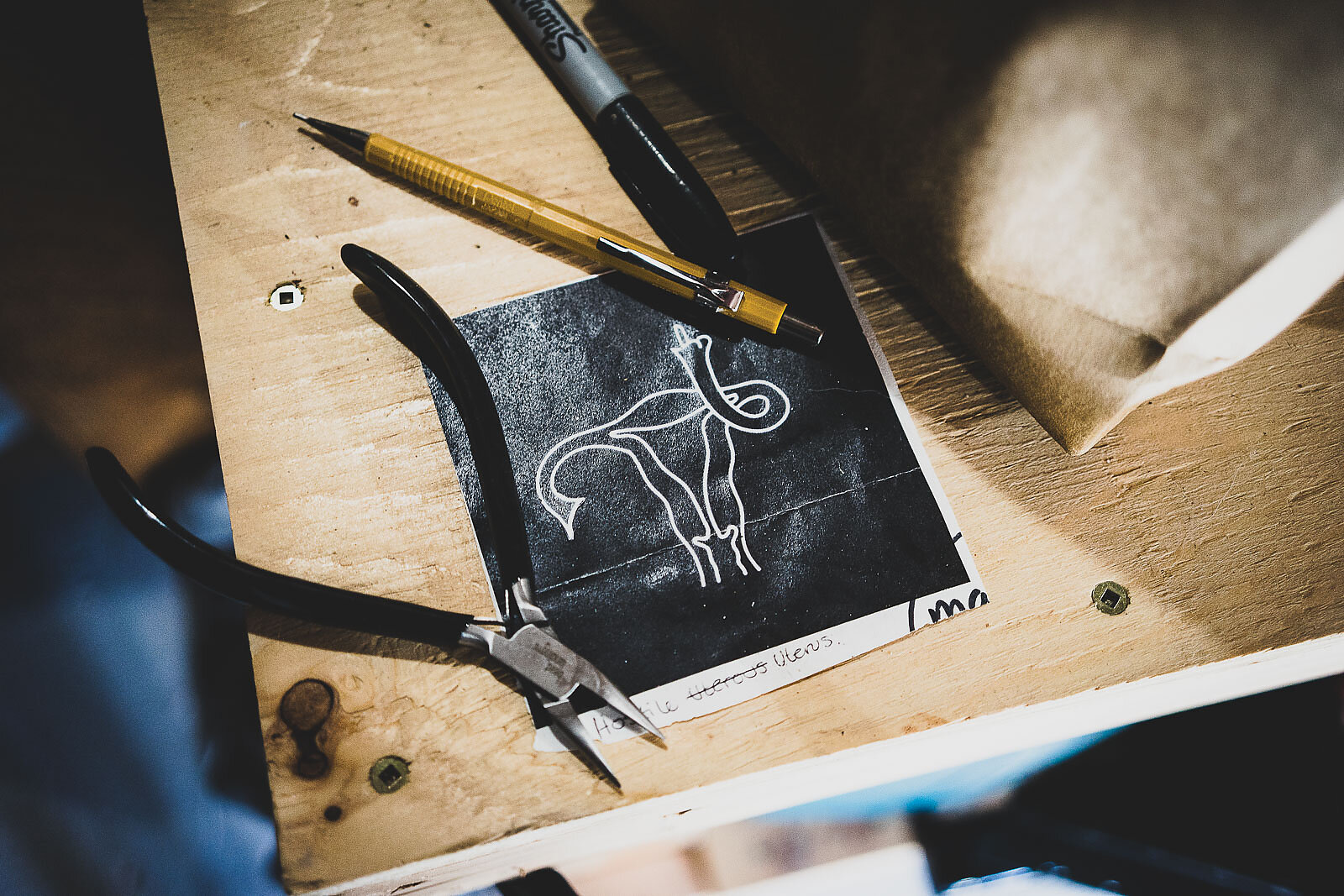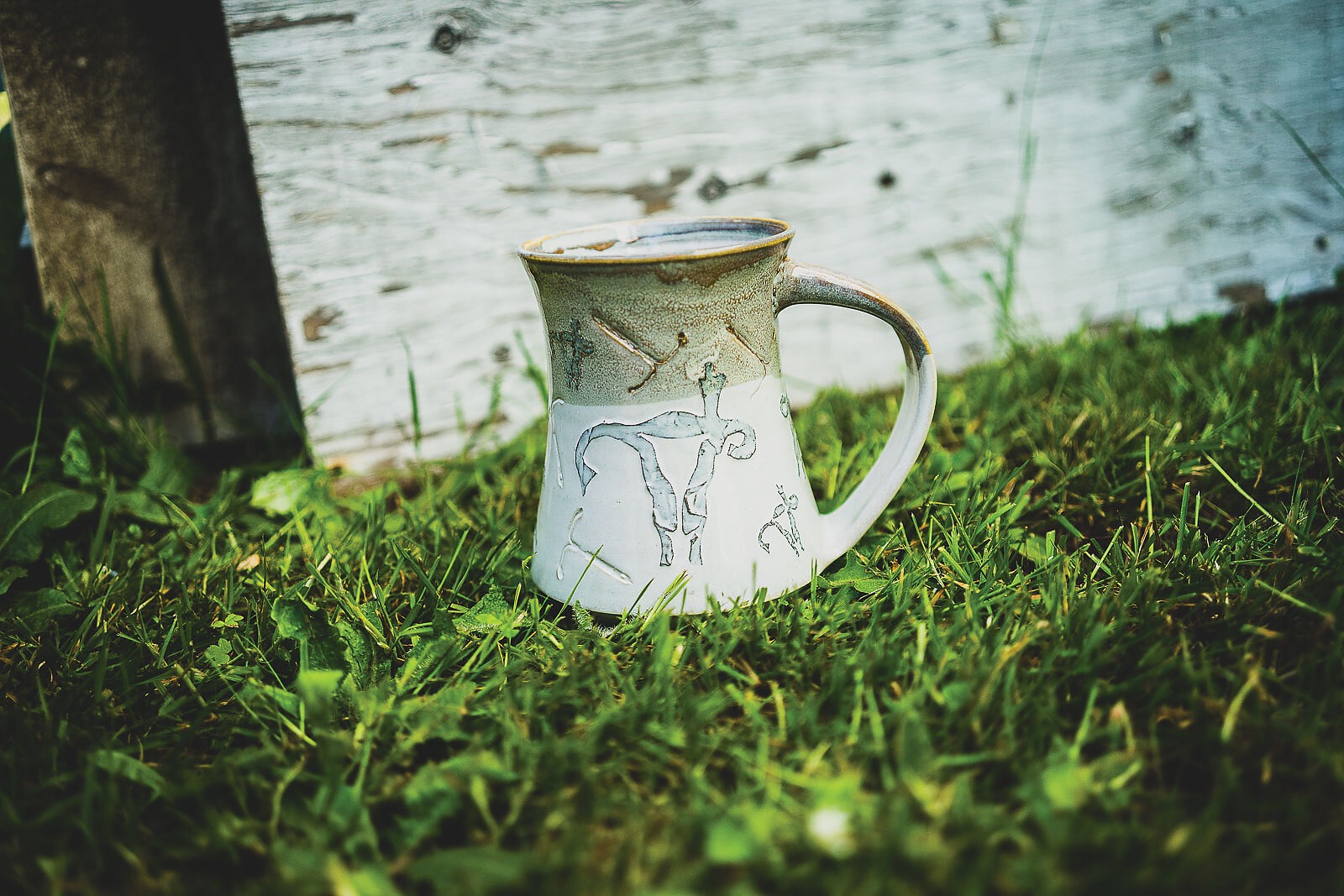 Over time, the cunt mug has become a more sophisticated work of strikingly political art. The word moved to the inside bottom in a clean typewriter-style font, contrasting with nature-inspired motifs on the outside. De Leeuw has gifted Carys' cunt mugs to every woman in her world.
"They say something that reminds us every time we have a cup of tea or coffee that, despite the fact that having a vagina is exhausting, we still have power," de Leeuw says.
Over the course of the past nine years, these creations have sparked insightful and interesting conversations with friends and strangers. Often those people come away with a new perspective; less often, the mugs trigger a negative response. Carys notes a few people never spoke to her again.
A more recent addition to her lineup is the "fuck-you-terus mug" decorated with uteri giving double middle fingers and imprints from an intrauterine device (IUD). Having had enough with the gender inequity of birth control, Carys decided she would no longer be wholly responsible for it. So her unused IUD now resides in her studio as a tool. Carys donates part, and sometimes all, proceeds from selling these mugs to organizations supporting women's sexual health and reproductive rights.
Not all of Carys' mugs are bold feminist statements—although she does have an RBG design holding pencils on her desk and a "Nasty Woman" one on her kitchen shelf. Her Etsy store, IcarusClay, is divided into "offensive" and "inoffensive" mug categories and she takes inspiration from her mountain biking roots and community as well.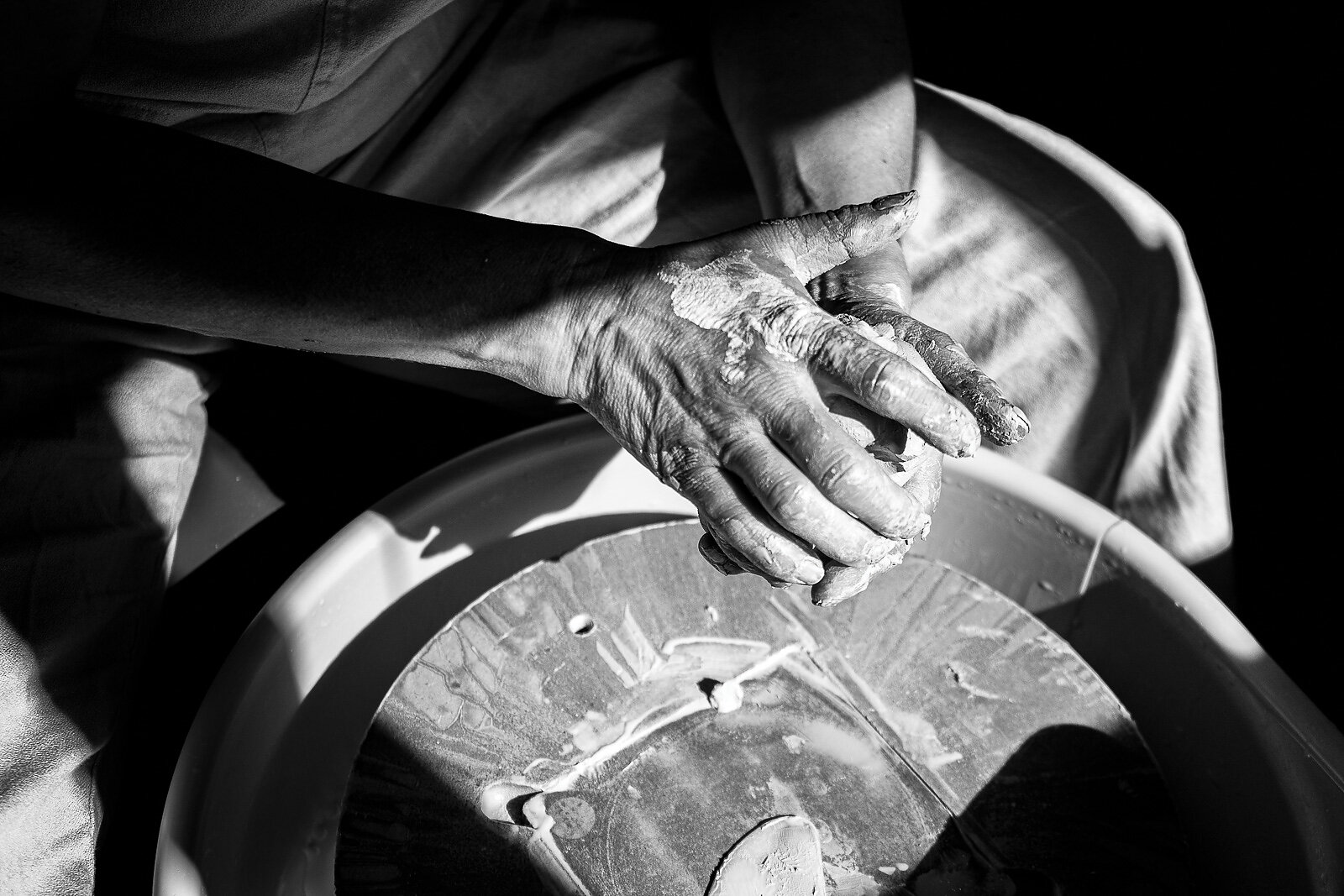 After returning to her hometown of Nanaimo on Vancouver Island in 2015, Carys traded her trusty 2001 Chumba Wumba for a new Santa Cruz Bronson and began racking up Strava Queen-of-the-Mountain records on her local trails.
"Most builders have full-time jobs and families, yet selflessly volunteer their time and thousands of hours working in all conditions," Carys says, who created a special builder mug to express her gratitude for all the flow and gnarly tech trails in her backyard. Not available for sale, it is only awarded to trailbuilders who plan, execute and maintain trails accessible to the public. Earning one of these mugs has become a badge of honor in the Nanaimo riding community.
"It represents recognition of being a part of a community of builders and mountain bikers who have put their time and energy into developing an awesome network of local trails," says Dave Silver, who has recruited Carys' labor on occasion for his projects. "Mine is my go-to mug in the cupboard; having something handmade by a great friend is special to me."
When Christine Lynch, one of the organizers of Nanaimo's first women's enduro, contacted Carys to make trophies, she asked if the design could include a uterus flipping the bird and maybe some boobies, Carys replied with an emphatic "fucking right we can." The event's focus was to create space for women to push their riding in a safe and supportive environment while challenging those looking for competition.
"Choosing Carys' art was a no-brainer," Lynch says. "Winners were ecstatic to receive their mugs. The ladies were stoked to see they were custom-made for them and had a feminist flare."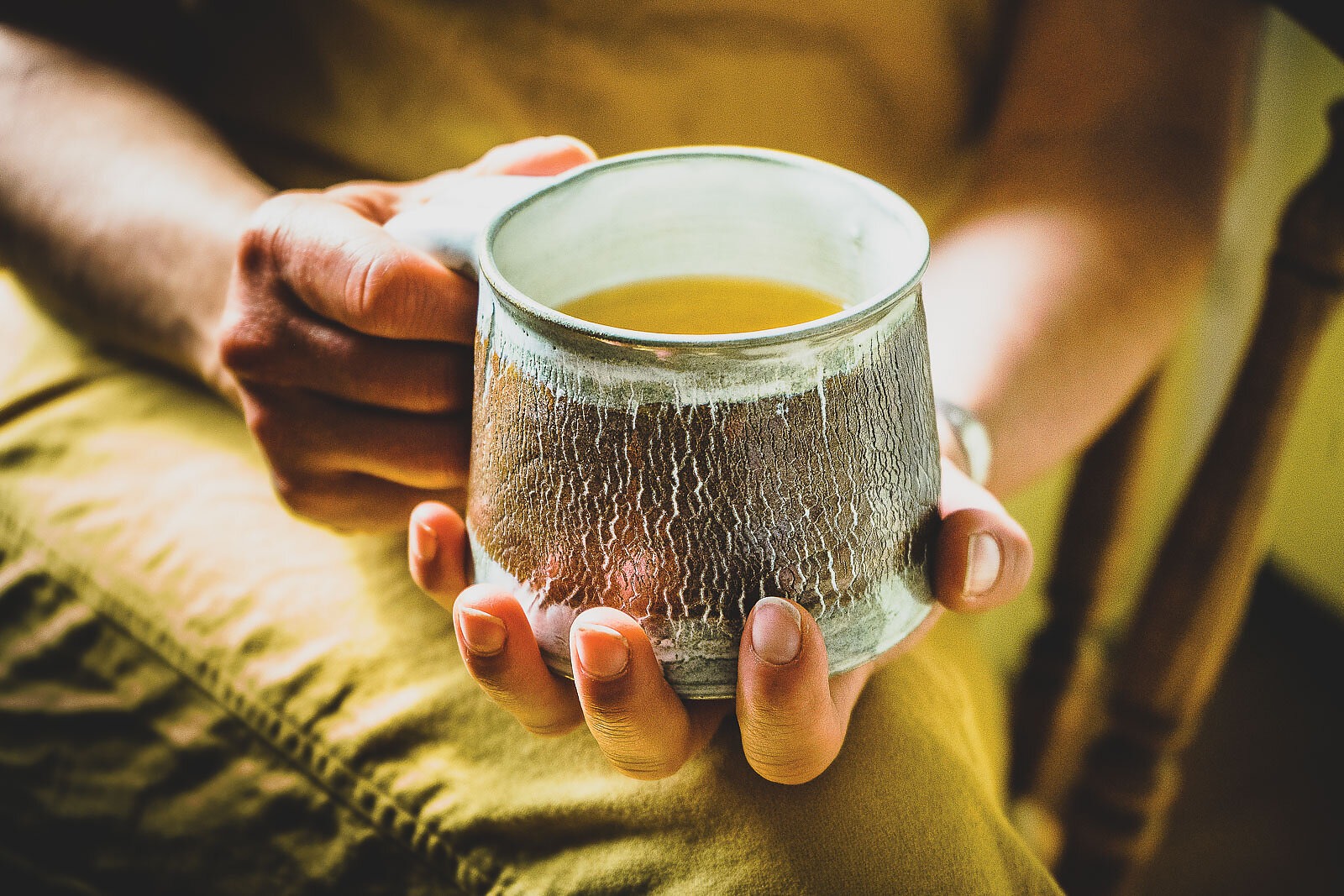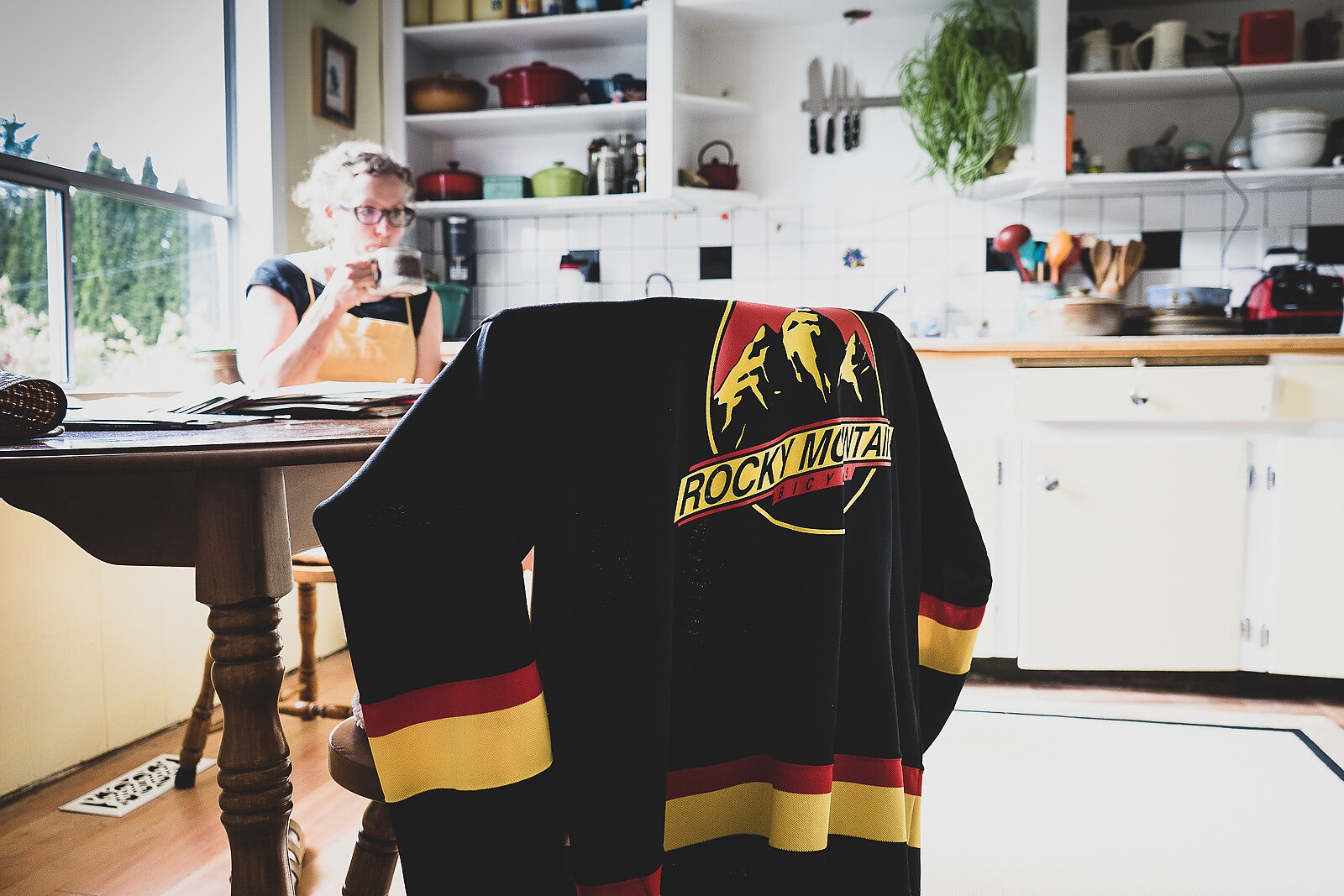 Despite her diverse interests and winding career, Carys never lost touch with the feelings of fun and challenge freeriding brought her as a young woman. More recently, she has embarked on countless epic journeys throughout North America, including her 2019 3,680-kilometer (about 2,287 miles) ride to Alaska to compete in the Soggy Bottom 100 race.
"The forest fires were so bad that by the time I got there, they had changed it to the Soggy Bottom 70-mile race, and I was fine with that," she says.
In spring of 2022, she began a ride to Tuktoyaktuk for no other reason than it's the farthest northeastern point you can reach by road in North America. Like her unassuming, nature-motif cunt mugs, Carys herself can be incongruous.
She lacks the touch of hubris most professional mountain bikers require, meaning most people she encounters, even on the trail, never come to know Carys as a forerunner of one of the most significant mountain biking movements in history. It's just as unlikely that she will volunteer how she works to advance feminism in her basement in her spare time. When asked about all the things she has been and done, Carys shrugs her shoulders and says, "I'm just shitty at doing things for any reason other than I'm enjoying them."