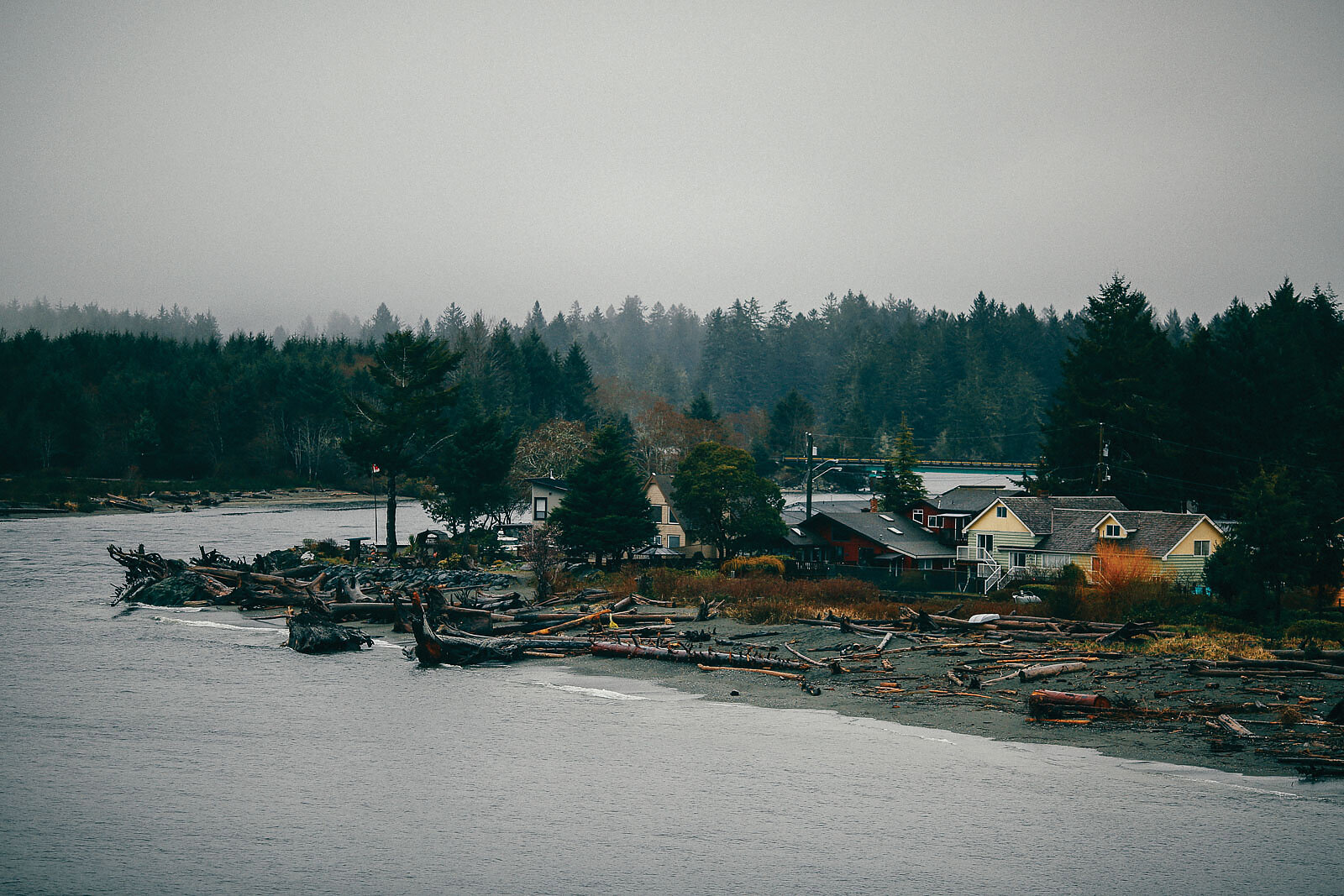 One Good Cup Deserves Another The Origins of Beach Camp Coffee Co.
Maybe it was the mist rolling off the Pacific Ocean, or the Douglas-fir-scented air,
or maybe it was the flames licking the sides of the cast iron pan in which a handful of green coffee beans were toasting—but the aroma that surrounded John Rathwell was exciting. The campfire roasted the beans to dark brown, and the steaming brew that was produced wasn't half bad. But when the campfire died down, a spark remained in Rathwell's mind as he happily sipped on his first cup of camp-roasted coffee while overlooking the crashing waves and thick forests of the Pacific Northwest.
Those first campfire cups eventually evolved into Beach Camp Coffee Co., the first coffee roaster in Port Renfrew, British Columbia, a small town on the rugged west coast of Vancouver Island, two hours north of Victoria. "We fell in love with Port Renfrew without knowing, as a lot of people who roll through town do. There was this remoteness and wildness to the beauty of the ocean that we just hadn't seen," Rathwell says, thinking back on the misty winter day in 2017 when he and his partner, Tracy Guenard, both in their 30s, first visited.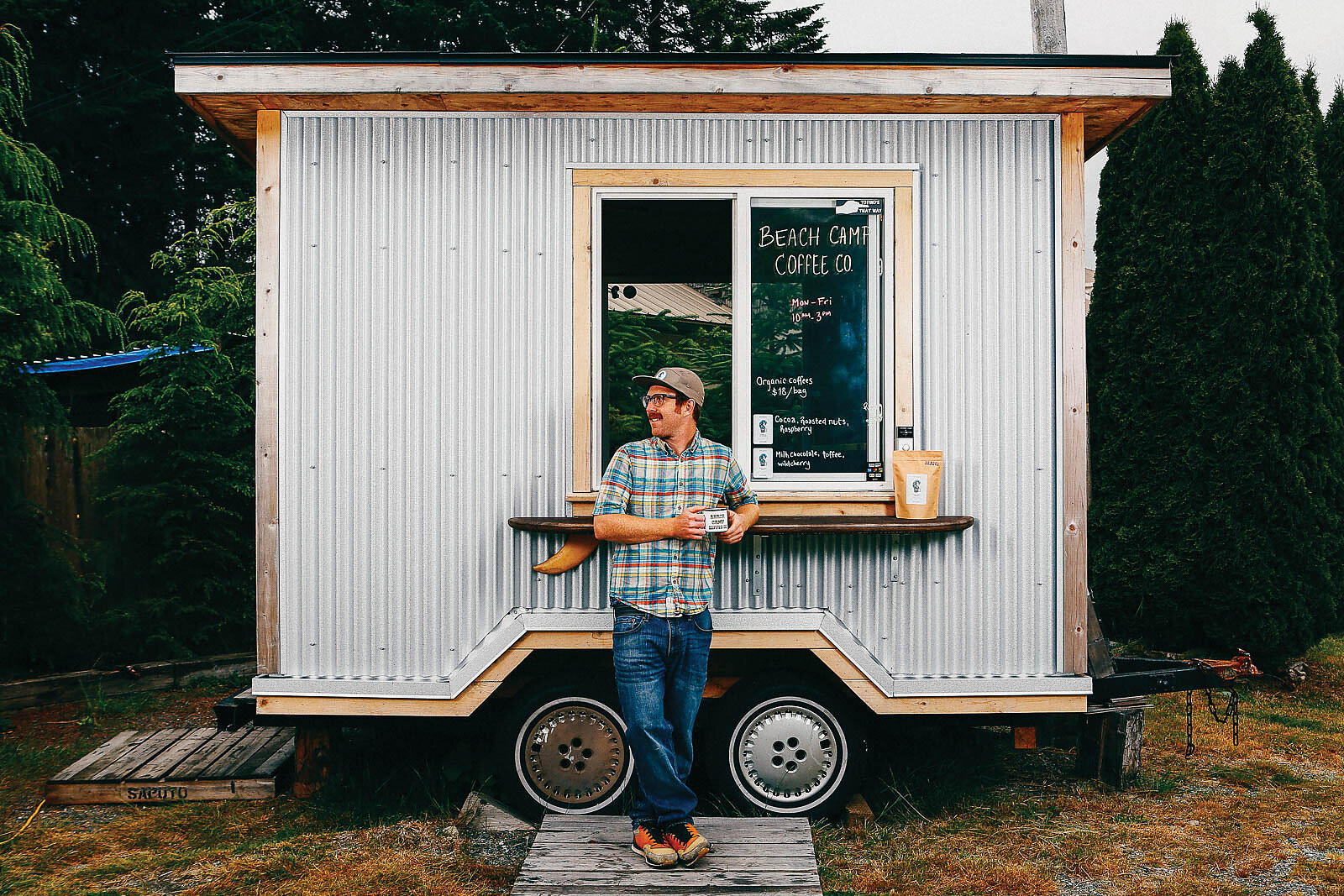 The couple, originally from Ontario, were in the middle of a two-year travelling project that crisscrossed North America in a surfboard-laden Volkswagen Westfalia van, interviewing people about how they find happiness. The initiative, called Searching for Sero (short for serotonin), arose after Rathwell's father committed suicide, and shared stories of how or why people were using outdoor adventures to find happiness. They found themselves sitting on a beach in Southern California or hiking in the mountains of Oregon and wondering what was happening in that tiny enclave on Vancouver Island they had passed through.
For decades, Port Renfrew was known as one of two access points to the world-renowned West Coast Trail. It was also known for timber, a logging town to its core for a century. But within the past few years all that began to change after some of the largest trees in the country were found clustered nearby and the town became a destination for big tree tourism, rebranding itself as the Tall Tree Capital of Canada. Alongside the big trees was big ocean with big waves. "Surfing and coffee go hand in hand," Rathwell says. "I don't go and check the waves in the morning without taking a cup."
There were a few things, however, that the small community, despite its growth in the minds of nature seekers, was missing. "It seems like a place that has everything in an incredible quality," Rathwell says—except for coffee. Many burgeoning destinations have a tipping point, where the services start to meet the demand, and Beach Camp Coffee Co. is part of a new wave of services  crashing onshore in Port Renfrew.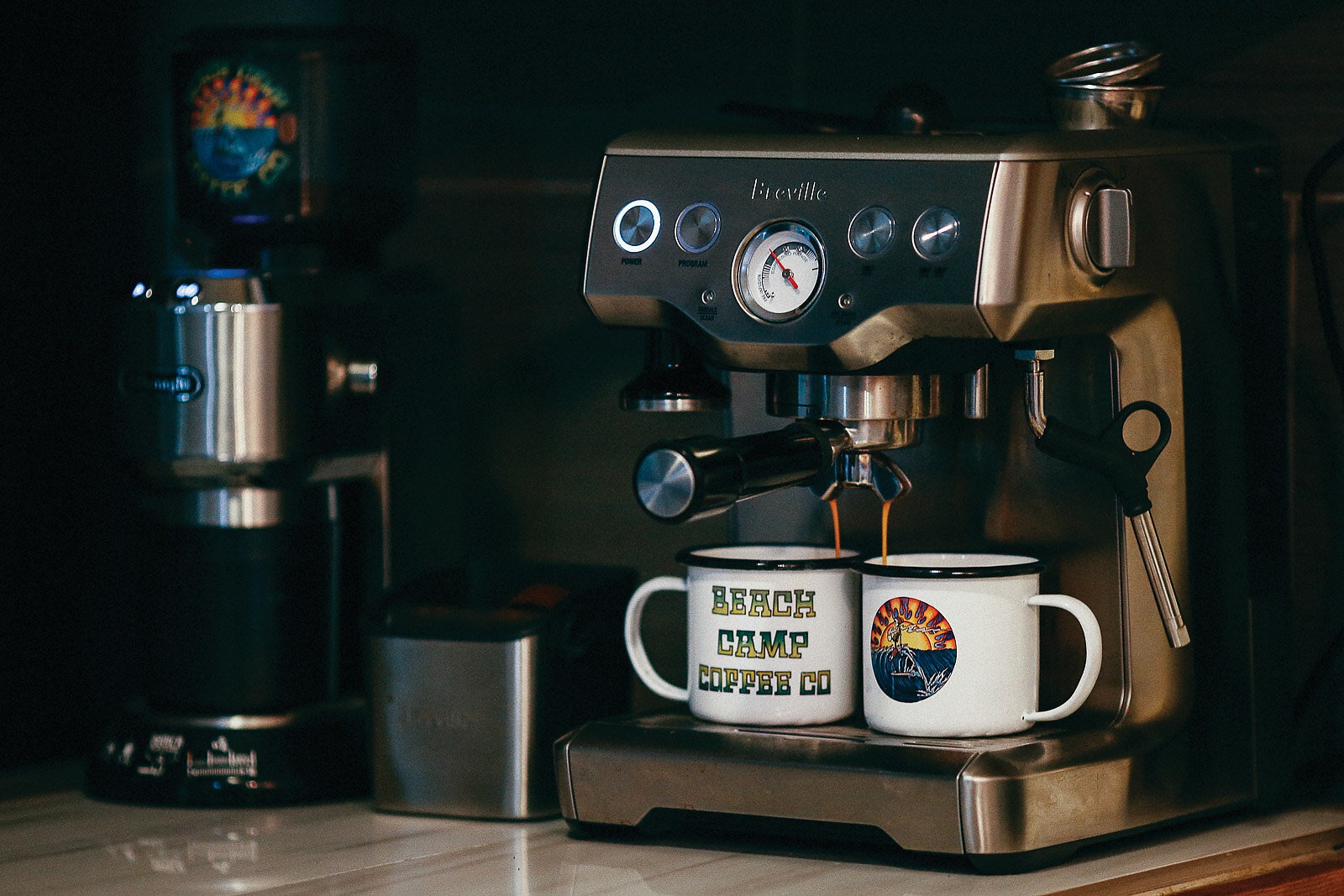 After moving to the West Coast, Guenard began working remotely for the federal government, but Rathwell, who had been a professional photographer, was looking for a new opportunity when he tossed those green coffee beans into that cast iron pan. He's since retrofitted a rusty flat-bed trailer previously used to collect firewood from clear cuts and built an 8-foot-by-10-foot "roasting shack." Inside, he roasts beans in two-pound batches, and sells bags to locals and tourists out of a small window. He produces a medium Small Town Roast (a play on the wellknown City Roast) and a dark Botanical Bold Roast, both of which are blends of organic beans, and will soon be launching the company's first single-origin roast.
Beach Camp Coffee fits into the third-wave coffee movement, a focus on higher quality roasts of beans sourced from specific regions—a continuation of the first wave, in which consumers drank coffee of unknown origin or roast, and a second wave, proliferated by companies like Starbucks, in which roasts and origin countries were noted. Now, this third wave is extending outside of cities and into small towns across North America.
Rathwell likes keeping things small at this point, with environmental sustainability as his top priority. There will always be a footprint in sourcing beans to a remote town, so he's focusing on what he can do locally: The beans are packaged in biodegradable bags and he supplies refillable tubs to the town's few cafes and restaurants. He's committed to serving the community of Port Renfrew first, and being a "helpful accessory," as he calls it, to the other businesses in town, before entertaining any kind of expansion.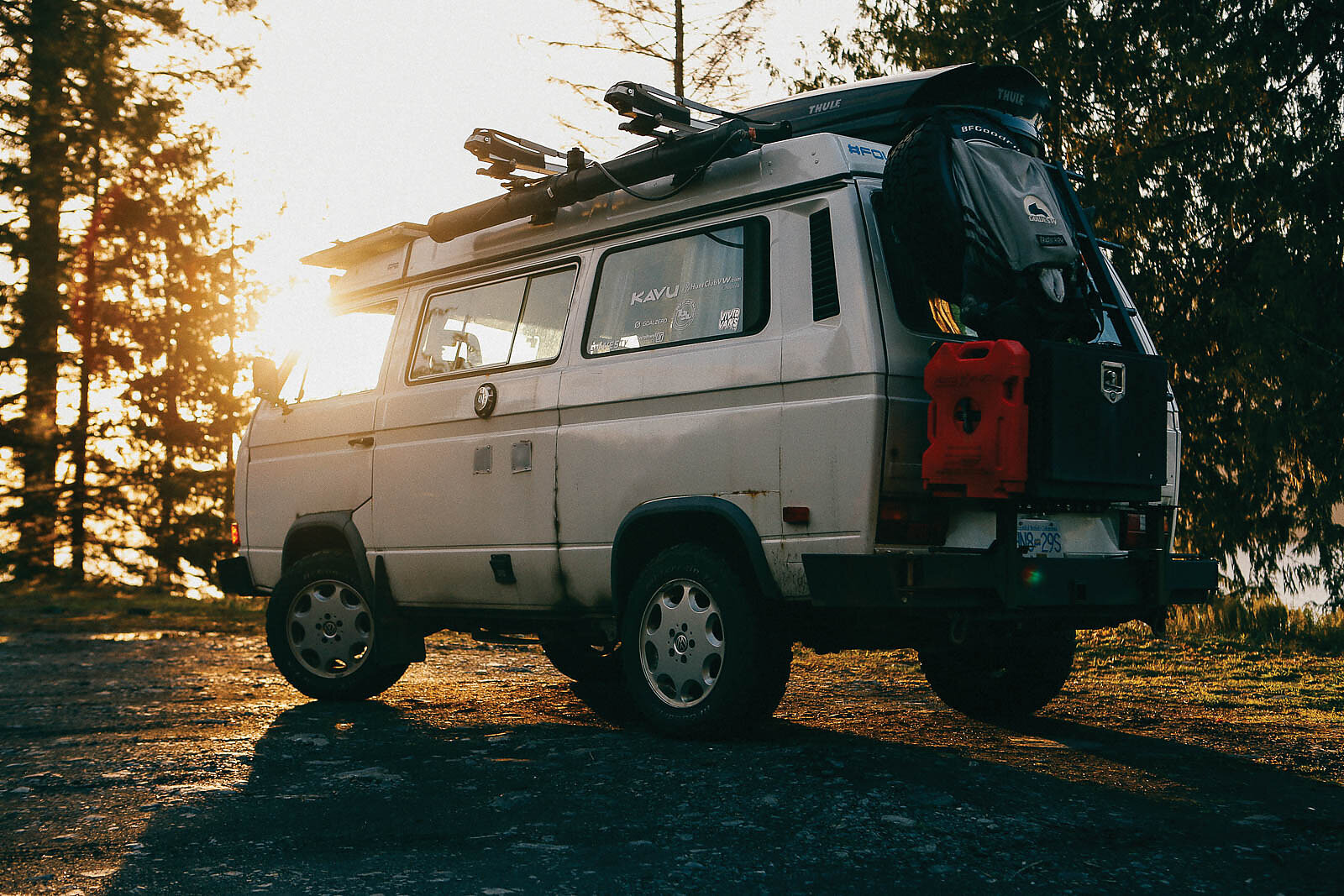 But he hopes that one day, as the demand rises, to begin serving cups of drip coffee, americanos and lattes, as his roasting shack could easily be converted to a roadside espresso stand. For now, he wants to inspire more small businesses to see potential within the big wild of coastal Vancouver Island. "You have to figure out how to build your business from the ground up with nothing," he says, "which I think defines Renfrew really well."
It was the surf that first attracted Rathwell and Guenard to Port Renfrew, and surf still looms large over the business, with its logo being a skeleton holding a cup of coffee while hanging 10 on a longboard. It fits with the origin story of a couple of surfers looking for a good cup of coffee to kick off their predawn excursions. True to their roots, the disclaimer on their Instagram page keeps everything in perspective: "We reserve the right to close on good surf days."