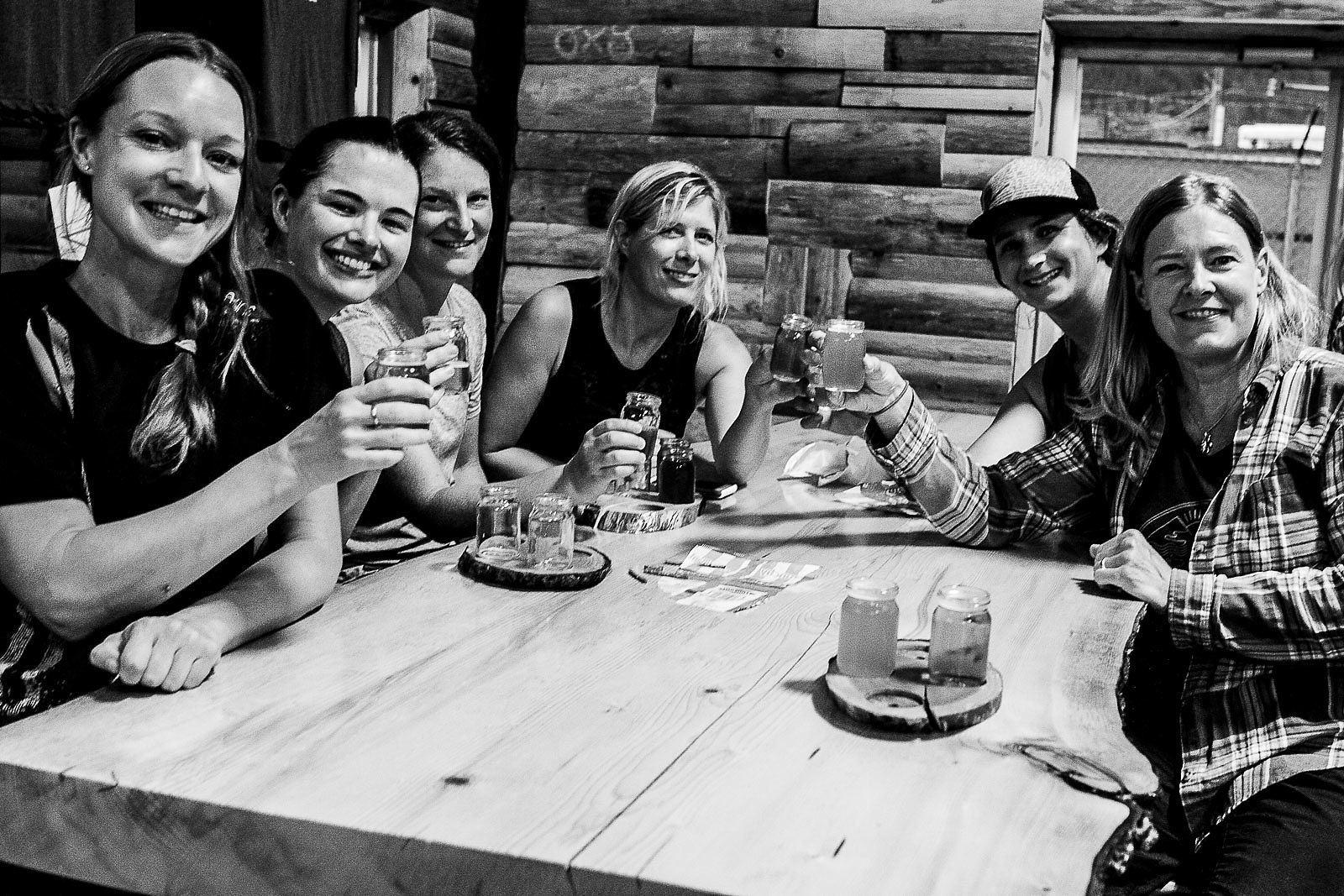 Pemberton Bike Club An Unrivaled Community of Women Riders
According to Trailforks.com, 14.1 percent of riders in Pemberton are female, compared to 9.9 percent in the extended neighborhood of Whistler and the Sea-to-Sky Corridor, and 9.5 percent for the province as a whole.
Fifty-two percent of POCA members are women. Their average age? Thirty five.
So how does one of the steepest, most challenging mountain bike areas wind up with the largest percentage of women riders around? That's conceivably the fault of Bree Thorlaksen, a local mom and the instigator of the "Bike Club," a ladies' group ride that takes place every Wednesday.
Thorlaksen organized the first Bike Club in 2011, as a way to recover from postpartum depression after her daughter was born. Since then, it's evolved from what she describes as a "couple of moms trying to get back in shape, vent about their problems and have a drink afterward," into the mandatory Wednesday-night social event for Pemberton women, with anywhere from 30 to 70 ladies—many of them moms—heading out for a social pedal and post-ride brew each week.
"It started out of a need to find other local women to bike with," Thorlaksen says, "and grew by word of mouth. We kept the environment social—no pressure, just a place where we could fail and get back up again unapologetically—and capped off our rides with an informal beverage by the side of the trail or at a lookout point, where we really got to know each other. And it just built from there."
What has grown from a climb out of the isolation of motherhood is now an unrivalled community of women riders. "It's not a cool-kids club, where only elite riders are allowed," Thorlaksen says. "Bike Club is for any woman that wants to do it. We hope to support women in their physical and emotional journey to enjoy biking."
And wouldn't you know it? They're coming out in full force.