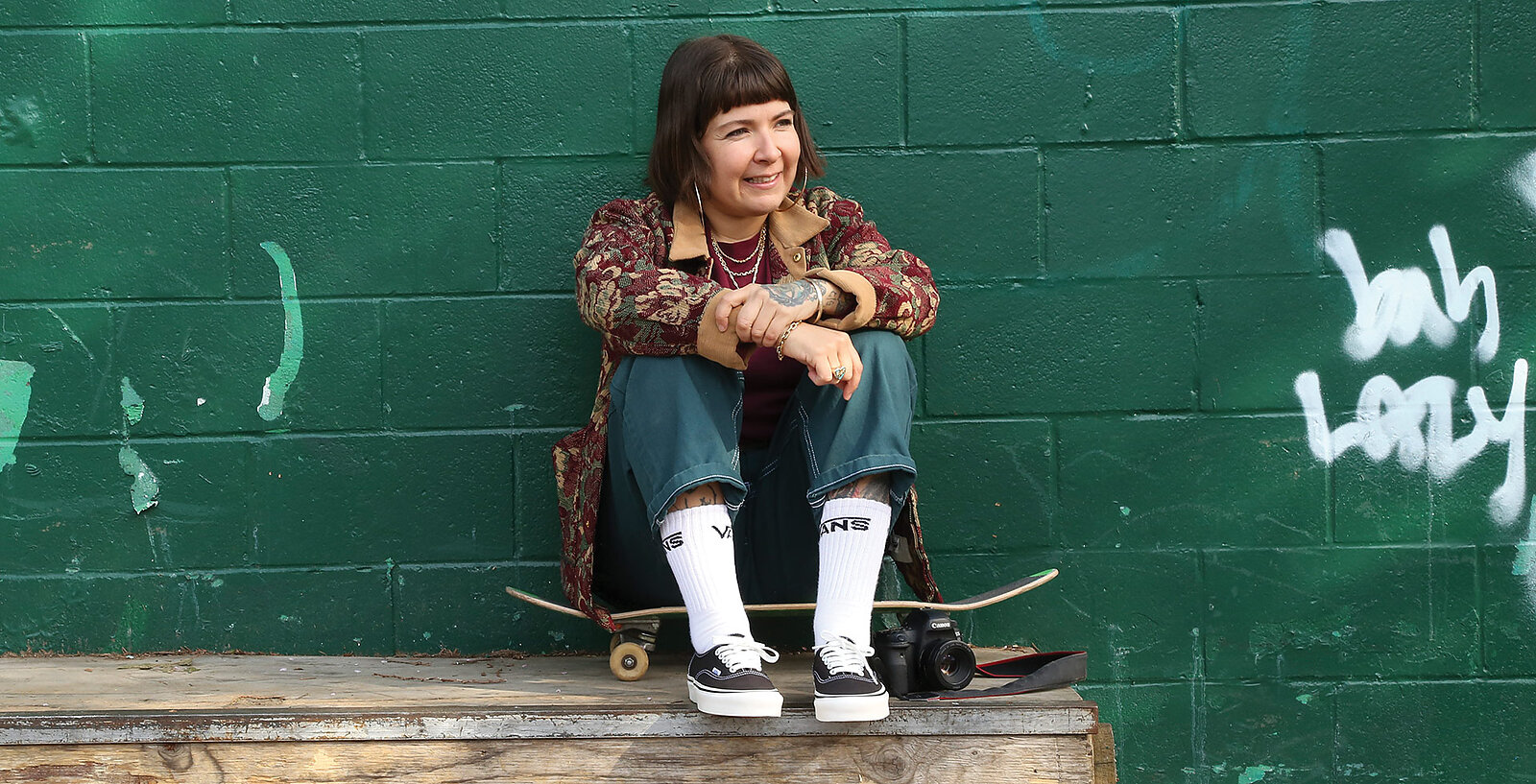 A Place For You The Life and Lens of Vancouver Photographer, Norma Ibarra
"Do you want to see my beaver? Jah, jah, jah!"
Norma Ibarra says, laughing as she points to her tattoo of a plaid-shirt-wearing, famously Canadian rodent. Designs weave a tapestry around her arms and legs. The images map her journey from the Sonoran Desert in Mexico to North Vancouver's forests and now to concrete structures throughout the world.
At one time, Norma was heavily engaged in her local mountain bike community as a well-loved and devoted member. Most recently, however, she has emerged as a sought-after skate documentarian committed to highlighting nontraditional people in the space. As a Mexican woman, she's spent her career drawing on experiences and lessons learned between both sports to increase accessibility for others. The artwork she is gesturing to on her skin signifies the life-changing quick decision that brought her to Canada and kicked off this journey of inclusion through representation.
"Do you want to go to Vancouver?" her mother asked her over the phone on a Friday in 2009. By the following Sunday, Norma was on a plane with $200 in her pocket and no idea what the future held. At 25 years old, Norma had just completed university in Hermosillo with tourism, marketing and advertising degrees.
"I almost didn't graduate because I had addiction issues back then. I was hanging out with the wrong people and numbing myself with drugs," she says. Under threat of having to leave school for rehab, Norma buckled down, got herself clean and graduated on time.
The trip to Vancouver was a gift from her mother to celebrate this accomplishment and was intended as a five-week immersive experience. Immediately upon arrival, however, Norma knew she'd be staying.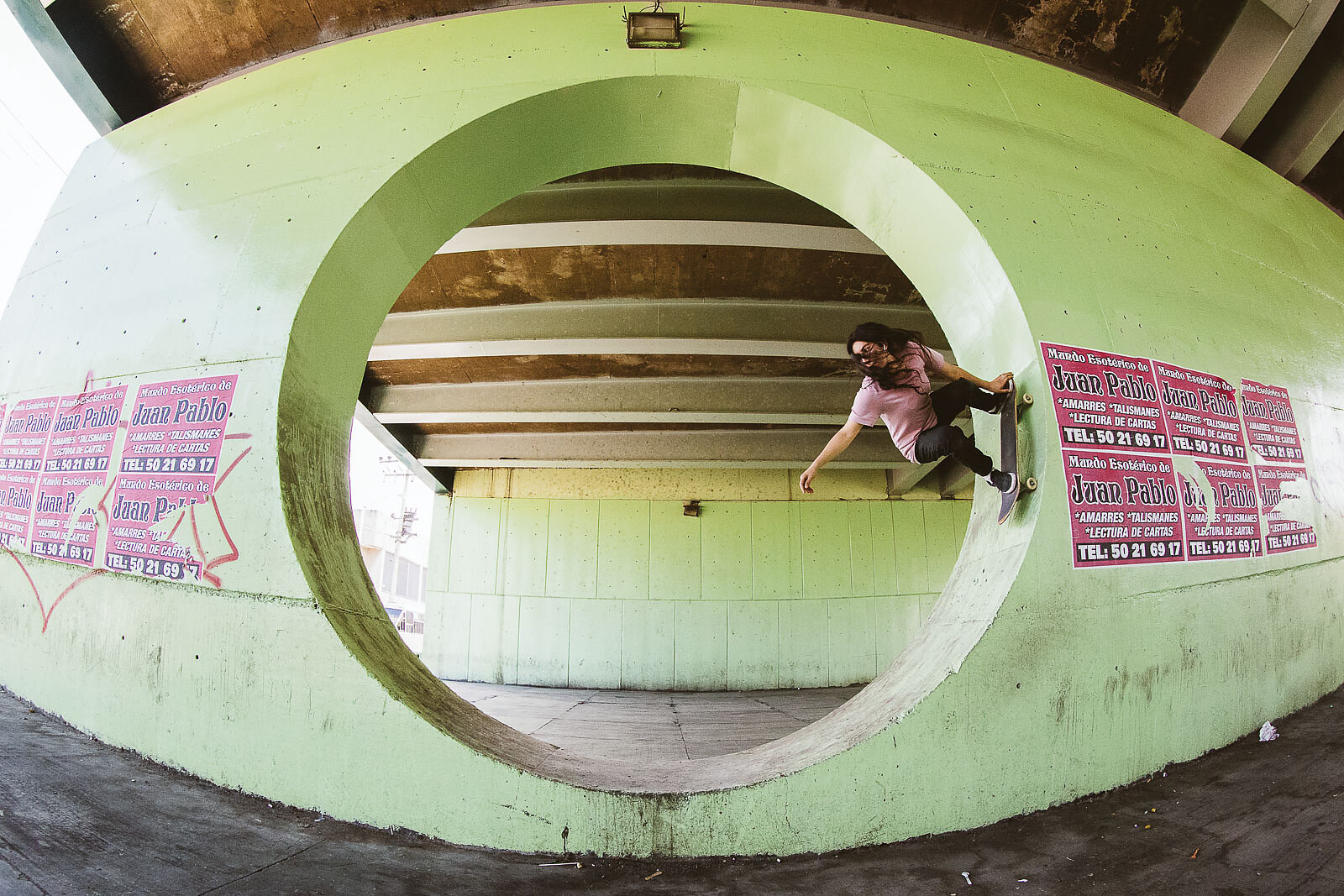 "I needed a new start," she says. "I was already here, and I wanted to be away from everyone at home who was not good for me." She started applying for jobs and was hired by a family in North Vancouver. "I lived with them for the next six years. They are my Canadian family."
Known as the birthplace of freeride, mountain biking was already incredibly popular in Norma's new backyard. It was everywhere, even on Plenty of Fish dating profiles. After borrowing money from a bartender friend named Armando, she bought herself a Kona Tanuki and signed up for a mountain biking lesson.
"My instructor didn't know that I had never ridden on a trail before," she says. "He had to keep telling me to stand on my pedals!"
Norma drove further into the sport through volunteering, offering her time at North Shore Mountain Bike Association (NSMBA) events, BC Bike Race, Crankworx, MEC Bikefest and more.
Her high energy, enthusiasm for new experiences, deep desire to meet people and easy laughter won over everyone as she actively sought out any opportunity to learn and become involved. Though they were not as prevalent then as they are now, Norma does recall attending a women's-specific clinic during Crankworx.
"It was nice to be able to ride with and meet other women," she says. "It helped me get more comfortable on my bike." As her community and abilities grew, so did her opportunities. She earned contracts in her area of expertise (social media marketing) with Endless Biking, BC Bike Race and Mountain Biking BC.
While mountain biking offered Norma a new home, some aspects of the sport were a struggle.
"I never was an athletic person," she says. "Mountain biking was my first encounter with fitness, which was a big challenge because of the climbing needed. I always felt pressure as I was pretty much always mountain biking with pros. It was wonderful, but I fell behind all the time. No one was trying to make me feel bad, but I felt so self-conscious about it. It was really discouraging for me."
Keeping up with the costs of the sport was also difficult. "My credit card debt just kept increasing because it was a lifestyle I couldn't afford," she says. As much as Norma wanted to continue riding, it became increasingly hard for her to maintain access. In 2015, after winning a scholarship to attend Simon Fraser University's digital communications program, Norma had to give up her full-time work in the mountain bike industry.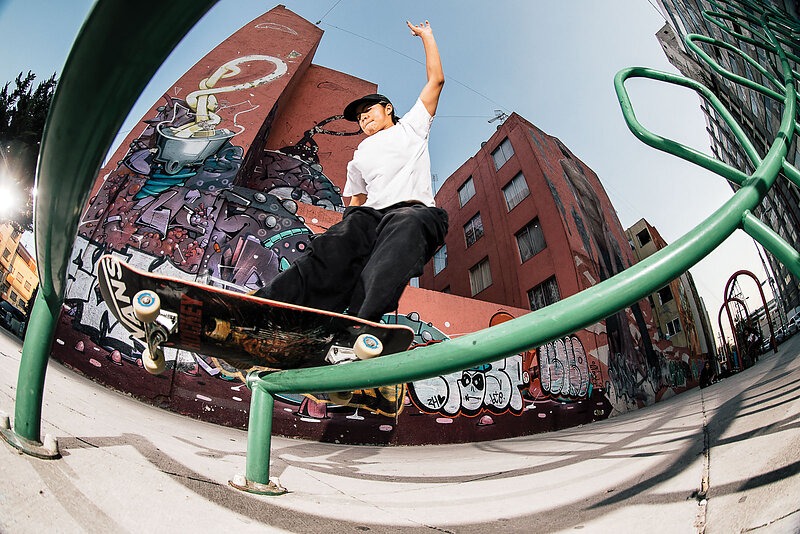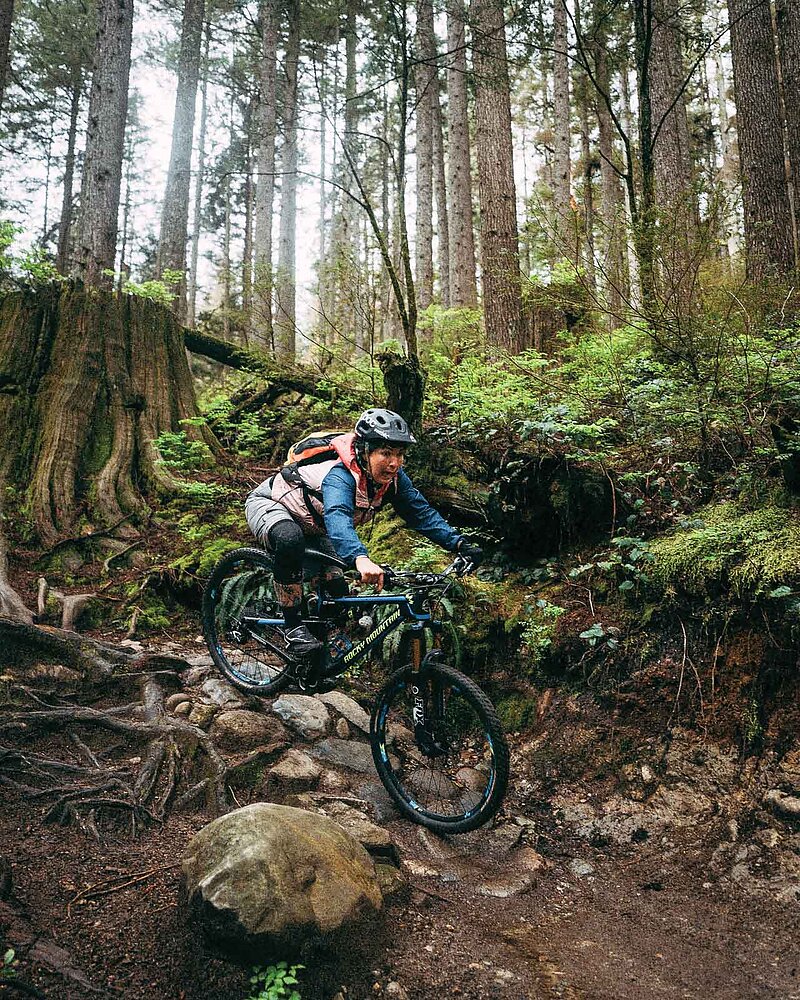 Eventually, her education led her to her dream job working for Hootsuite.
Without a car to commute to her new job, Norma was forced to relocate across the water, away from the mountains, to East Vancouver. Just down the block from her new office was Antisocial Skateboard Shop.
"I used to go to punk shows, and I knew guys who skated, but I always felt like it wasn't for me," she says. Growing up in a town without skate shops and with a mother and grandmother who wouldn't allow it, there was never an opportunity for her to try it out. "It felt like it was just something for guys only, but whenever I saw people skating, I was captivated."
The shop owner Michelle Pezel told Norma about a women's Facebook skate group. That was her way in.
"After that I started skateboarding and it kind of took over," she says. "Skateboarding is a bit more accessible. I can literally do it right out my door. And I can skate with everyone, despite their level or ability. It doesn't feel like everyone has to wait for me."
Although she had transitioned away from mountain biking, when Norma attended her first mini-ramp session, it was an immediate reminder of how overwhelming it had been to learn to ride.
"I didn't feel confident in just jumping in and taking my turn," she says. "It was like being back on the trails and always being the last one to drop in so that I wasn't in the way."
Calling on her experience with gender inclusion in the mountain bike industry, Norma approached some organizers in her new skate community about setting up a mini-ramp night just for women. The evenings were a hit and, after noticing that no one there was taking photographs, Norma started bringing her camera.
"I saw this need, so I felt really motivated to do it. It was kind of like a mission for me," she says. Always passionate about photography, her newfound ability to hang with up-and-coming skateboarders opened a world of opportunities for her. After years of shooting mountain biking events, it was skateboarding that landed Norma her first published photo.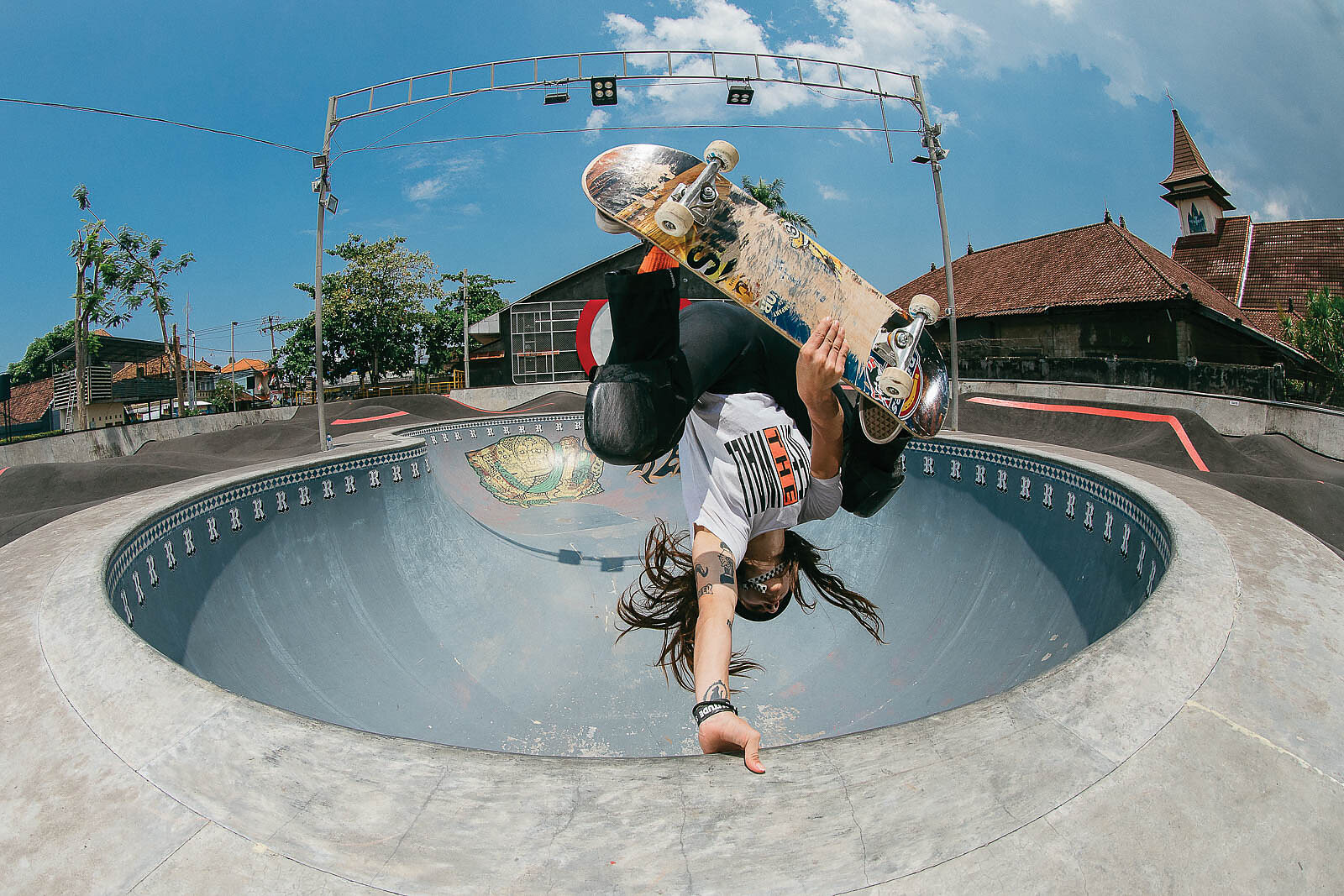 "The problem with shooting mountain biking was I didn't have the physical fitness or capability to ride with my camera gear then," she says. "It was hard to get those wonderful mountain top biking shots. But with skateboarding I was able to go and shoot all these amazing people." She also notes that part of her success is due to the financial accessibility of skating—when she was mountain biking, buying top-quality photo gear was out of the question given the sport's many other expenses.
With the addition of skateboarding to the Olympics, the growth of social media platforms and the hard work of grassroots, community-based organizations and brands, opportunities for women in the skate industry increased. Norma began traveling to locations such as Cuba, India, Mexico and Indonesia to seek out skate- boarders to learn from and document.
"Spending time with Girl Skate India was one of my favorite trips," she says. Being involved with the organization helped Norma to see how skateboarding can provide women in other countries with a sense of community as they step out of expected gender roles.
Her skate photography has graced the pages of iconic magazines like Thrasher and appeared in international ad campaigns for companies such as Vans. Recently, Norma was tapped by Vans as part of a program in which they funded the passion projects of 60 artists across the globe. Her project is a photo book that spotlights women who skate in her home country of Mexico.
"I want to remind everyone that there is a place for them in skateboarding, despite their age, gender, nationality, preferences, or abilities," she says.
As Norma's photography career took off, her mountain bike gathered dust. Having to take time off her bike due to skating injuries (she suffered two broken ankles in her first year), not being able to access the mountains from her new home and her busy travel schedule deterred her from riding.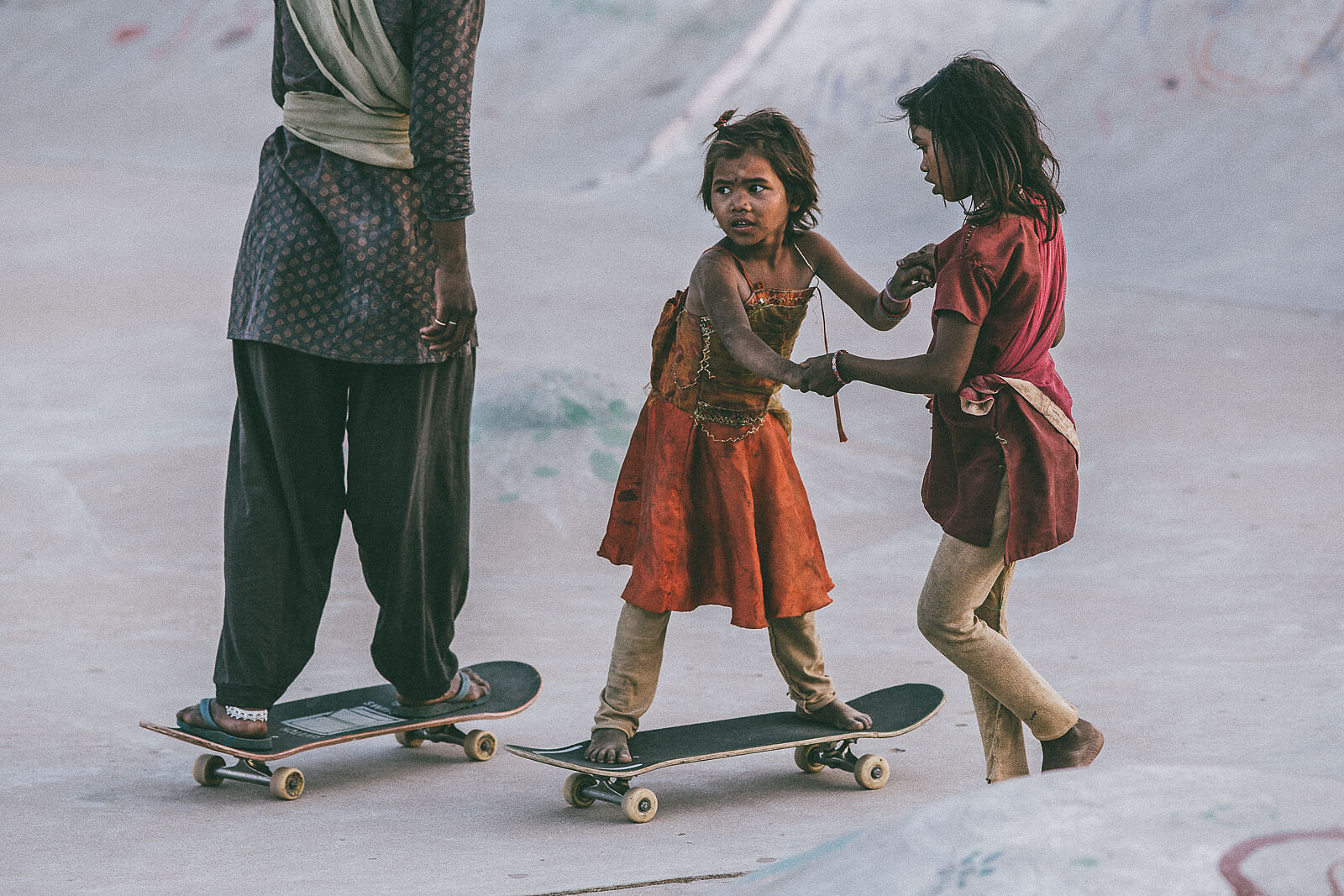 "I was scared," she says. "I lost all my confidence and my fitness." But when Colour the Trails, an organization that advocates for inclusive BIPOC representation in outdoor spaces, popped up on her radar, it reignited a spark. "I saw one of their posts and thought, 'Whoa, that's amazing. I want to be involved.'" The organization's founder, Judith Kasiama, invited Norma to join the group on the trails.
"Riding with them is really empowering," Norma says. "It's all people who are learning and it feels very supportive and empowering." Embracing a beginner's spirit and unfettered joy helped Norma rediscover her love of mountain biking.
"On these rides I'm around people dealing with the same struggles that I am," she says. While shooting one of their mountain bike clinics, she met another Mexican woman. "I thought that was really cool because I didn't really see any other Mexicans in Vancouver riding mountain bikes for the longest time. It was nice to see people like me—to feel the relatability instead of always feeling like I don't belong, or I'm not fit enough to participate."
After bringing lessons in inclusivity and accessibility for women from mountain biking to skate, Norma wonders if now is the time for her to renew those efforts back on the trails.
"If I've been able to help shape some of skateboarding with representation in my work, maybe I should pursue what I do with skateboarding in mountain biking," she says. It may not look exactly the same, but she plans to continue to support initiatives like Colour the Trails while searching for more ways to help.
"Like I wrote in my book, 'There's a place for you in skateboarding,'" she says. "I want people to be like, 'Oh, there's a place for me in mountain biking too.'"