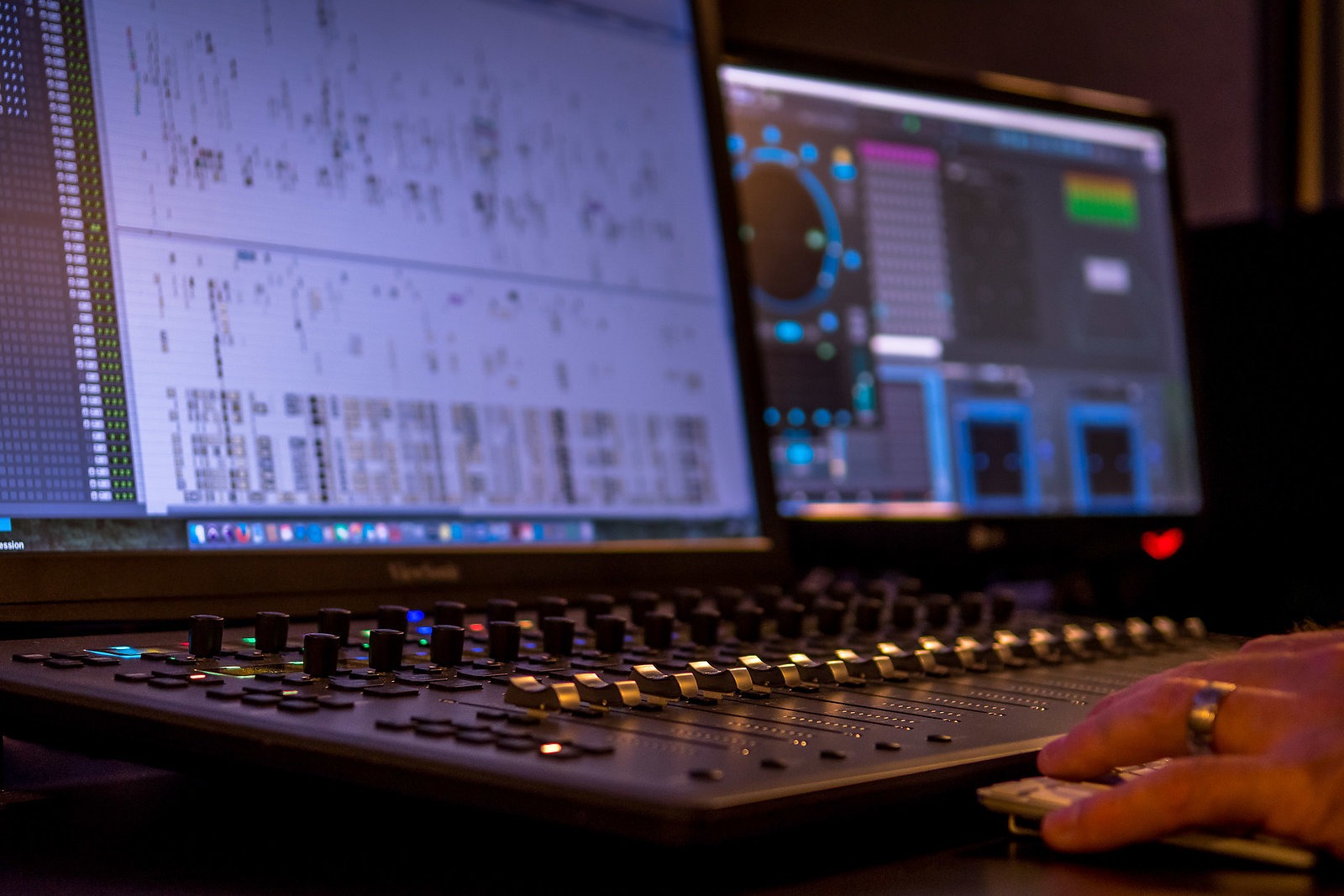 Superb Sounds The Undetectable Work of Keith White
You don't see Keith White's artwork, you hear it—and ideally, it goes unnoticed.
He's the master mixer and audio engineer behind many (if not most) of the action sports world's feature films and polished edits. When you hear the unmistakable whirring of a hub, a tire slow-motion drifting through a loamy corner or birds chirping in the distance, chances are it's a sound White added or enhanced to bring beautiful shots to a new level of reality. 
"I think that if you're looking at pictures, especially of riding and sports, and you're hearing something that doesn't match, there's a disconnect," White says. "So bringing to the table a really realistic soundscape, it's the perfect complement."
Based in Vancouver, BC, White was introduced to a career in sound from his love of music. He went to school for recording in the '90s, and he took a class focusing on sound for video. With the help of his instructor, he later got a job in the industry.
White grew up racing BMX, riding the North Shore and watching videos like Kranked and New World Disorder. But, eventually, with his in-depth understanding of sound, he began to notice room for improvement in what he was hearing. So he sent Freeride Entertainment an email, and within half an hour, they called him. He's been working with them ever since.
In 2011, after 12 years spent working at a studio, he got a two-month notice that he would be laid off. In the interim, he phoned all the action sports production companies he could think of, offering up his sound services and inquiring about work. Two months later, he had enough jobs lined up to provide himself full-time work.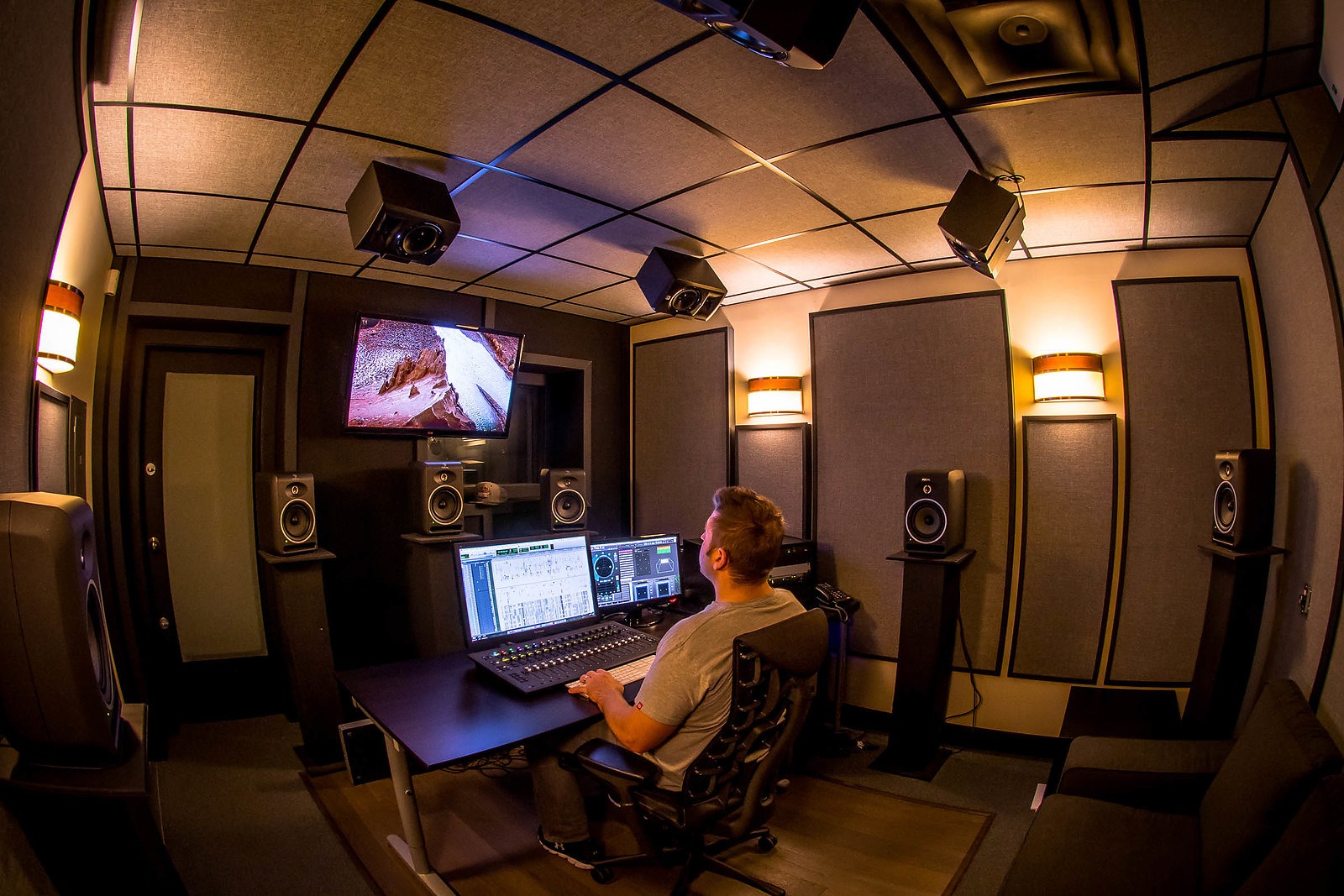 In the years since, he's been a part of iconic movies with top-tier athletes in every genre of extreme sports—Brandon Semenuk's Revel in the Chaos, John John Florence's View from a Blue Moon, Travis Rice's The Fourth Phase, Rebecca Rusch's Blood Road—taking home multiple awards and even earning an Emmy nomination.
White's projects are big-time, but his base of operations is humble. All the turning of knobs and fader tweaks goes down in his home studio, a small space with multiple sound boards and a big monitor. He has one full-time employee, Ryan Pater, who's been with him for seven years and is an integral part of the process and workload.
Clients approach White once a film or video is in its final stages, when they've reached the point at which the individual clip order has been finalized. They separate the audio tracks, which White and Pater work from, supplementing sounds, correcting levels and making their magic. They have a one-terabyte library of audio sounds and effects they pull from, with a lot of the bike-specific sounds recorded by White himself. When it all comes together, their audio provides richness and depth.
"The ultimate goal is to not have anybody realize it's been augmented," White says.
While the work White and Pater do in the studio brings moving pictures that much closer to reality, nothing quite beats reality itself. And sometimes, even for someone whose life revolves around sound, it's nice to not have any.
"When I go riding, all I want to do is relax and forget about everything," White says. "It's the best release for me as far as destressing—all I want to do is go out and go somewhere where it's nice and quiet in the woods."