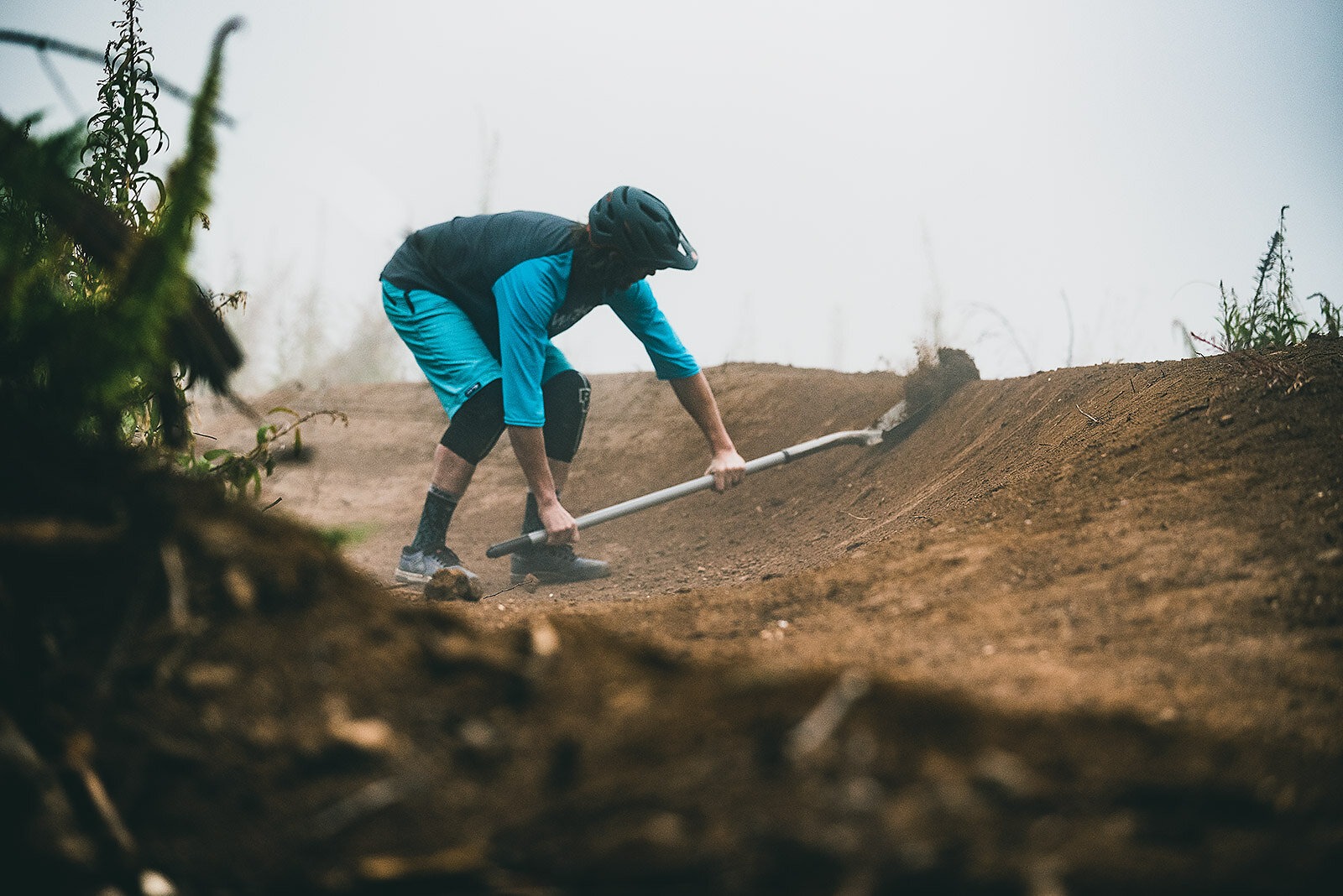 Trails of Change Recreation and Recovery in Darrington, WA
Whenever someone asks me where I'm from, my answer, "Darrington, WA," tends to generate a puzzled look and the response, "Where's that?"
Nestled against the western slope of the Cascade Mountains, 75 miles north of Seattle, Darrington is a small logging town home to some 1,500 people.
It saw its heyday at the peak of logging in the 1970s and suffered the same fate many industry towns did in the '80s. Falling timber prices left these small communities without the well-paying jobs they once had and few alternative revenue-generating options to fall back on. Years of economic recovery turned into decades and these towns saw higher rates of poverty and drug use in conjunction with declining high-school graduation rates.
This was the state of Darrington on March 22, 2014. At 10:37 a.m. on that fateful day, a hillside just outside of town released 18 million tons of debris that engulfed a small housing community, destroying 49 homes and claiming 43 lives. In the blink of an eye, Darrington went from a place unknown by most to front-and-center on news outlets across the country.
Immediately following the landslide, the community came together in a selfless and heroic way, doing whatever necessary to help recover their people. Before government support arrived, locals put on their boots and walked into the wreckage. A few residents used their own heavy machinery to build roads and move debris. Tales of these efforts were passed on, from person to person, and as the stories reached a global audience, more people and organizations wanted to be involved. It is in the wake of this devastating tragedy that the story of the North Mountain trails begins.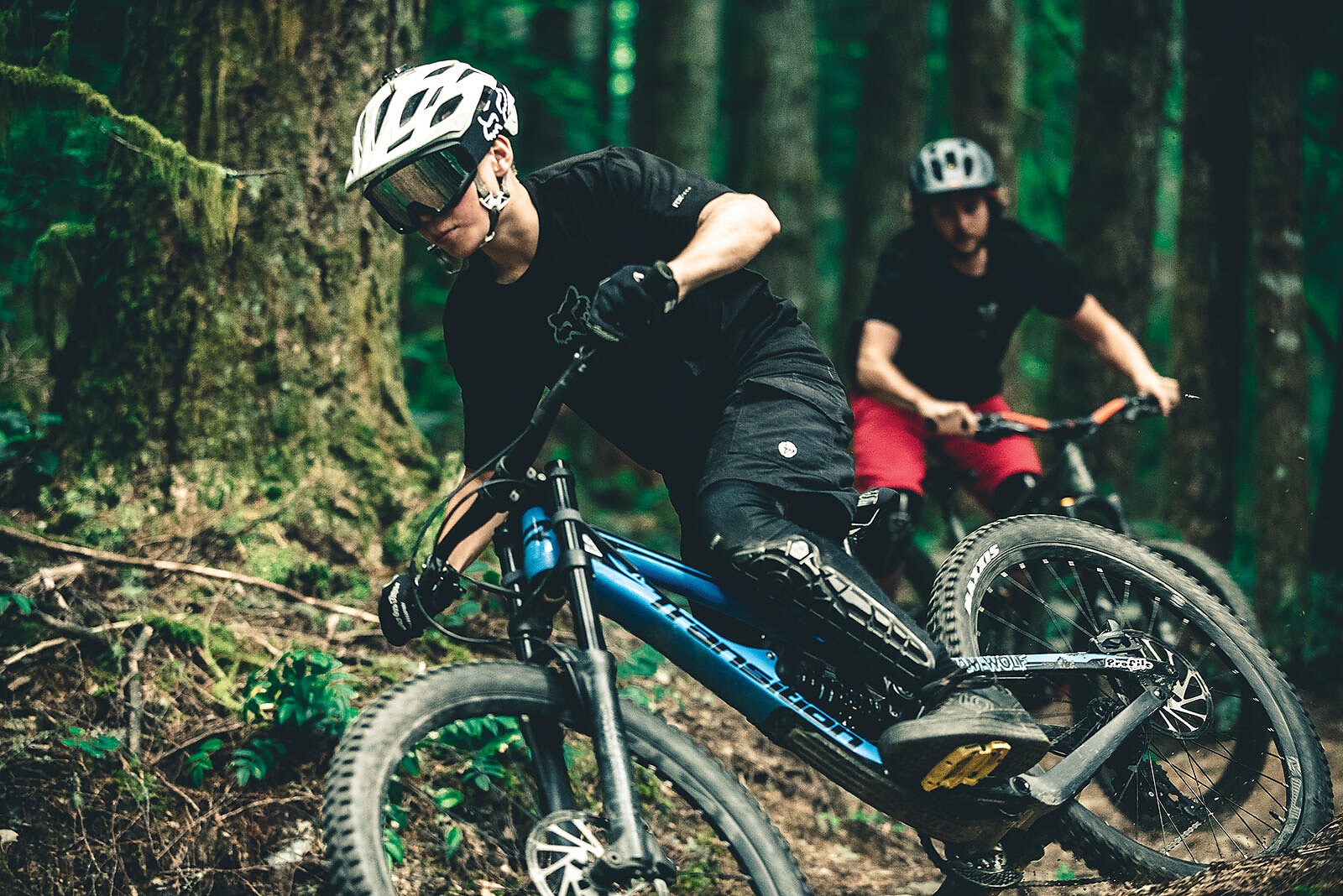 Before the slide, Darrington operated in the same way many towns with limited bud- gets do. Ideas for improvement would come and go, without the financial ability to make them reality. As Mayor Dan Rankin puts it, "We would pull a project off the shelf, move it a couple steps, and put it back."
An outpouring of support from far and wide followed the slide, which gave the city the ability to implement some of those proj- ects that had been sitting on that metaphor- ical shelf. The idea of building mountain bike trails near town was one of them.
One organization that came forward at the time was the Washington State Department of Natural Resources (DNR). With land surrounding Darrington under their management, they wanted to see what they could do to help bring something positive to the area after such devastation.
"How do we ensure Darrington is good now, but also 10 years from now?" Rankin says. With a past plagued by economic swings, it was imperative that whatever path the town chose, it wouldn't be reliant on a boom-and-bust industry. Embracing recreation, and specifically mountain biking, was a plan with long-term viability for the town. It's a sport that is accessible almost year-round, right from town, and uses equipment many kids have sitting in their garages.
Mayor Rankin and his nephew Oak Rankin wanted to engage the youth, as they felt much of Darrington's younger genera- tions had lost their connection to the outdoors. When logging was booming, the livelihoods of families came from their natural surroundings, from where they worked every day and where they would hunt game and pick mushrooms for food. This created an appreciation of and connection to the land that fostered resilience in residents.
Believing that much of this connection had been lost, Oak founded Glacier Peak Institute (GPI), a nonprofit that works to connect youth with the STEM (science, technology, engineering and math) industries through nature-based curriculum. GPI now works with the Darrington School District to get kids outdoors and involved in different facets of the community.
"I see mountain biking as a tool," Oak says, "one tool out of many of outdoor recreation, to build that positive future and identity. It could be rafting, climbing or biking. But we are seeing kids really grab onto biking."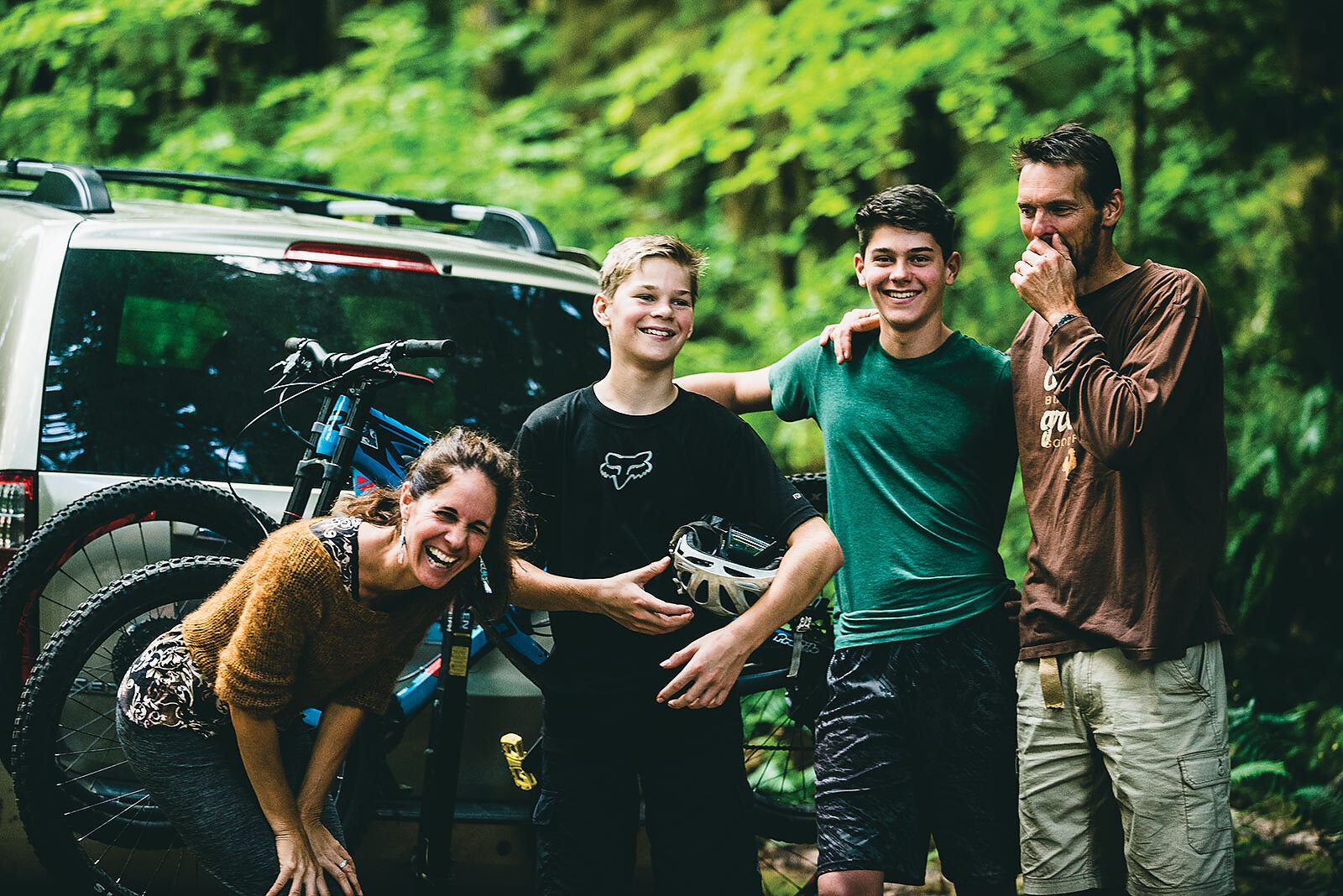 Three years in the making, phase one of the North Mountain trails partially opened on July 15, 2017. The rest of the mountain opened in October 2019. Even with the trails being so new, their effect on the town and community is measurable. From an economic standpoint, Darrington has already seen the trails help local businesses.
"We saw about a 30 percent increase in business over September," says Neil Comeau, operations manager at River Time Brewery. "That's a slow month for us, so to see it bump up that much is huge. I'd say most of that increase was from mountain bikers. Before the trails, I don't think they knew about the town. They were excited to find this new place that is so awesome."
Every time I visit North Mountain, I see more and more kids on bikes. Throughout the course of last summer, I got to know Luke Sahlin, a Darrington local who has fully embraced his newfound sport. He went on his first mountain bike ride with Oak during a GPI outing in 2015 and hasn't stopped riding since.
"Biking is a passion I'll take with me forever," Sahlin says, "I've put a lot of work into it. I'll definitely keep with it the rest of my life."
At 15 years old, he is mature beyond his age and his riding skills have developed impressively quickly—having world- class, purpose-built trails in his backyard might have something to do with that. Luke has now gotten his dad into riding and the duo often take trips to other mountain biking destinations around the Pacific Northwest. It's the exact thing everyone hoped would happen.
But this is just the beginning. People like Rankin and Oak are really hoping to see a large-scale change in the culture of Darrington. Once buoyed by generations of loggers, the town is now investing in the sustainable industry of mountain biking.
"We want people to live and recreate here," Rankin says. "This is not only a gift to Darrington, it's Darrington's gift to the world."