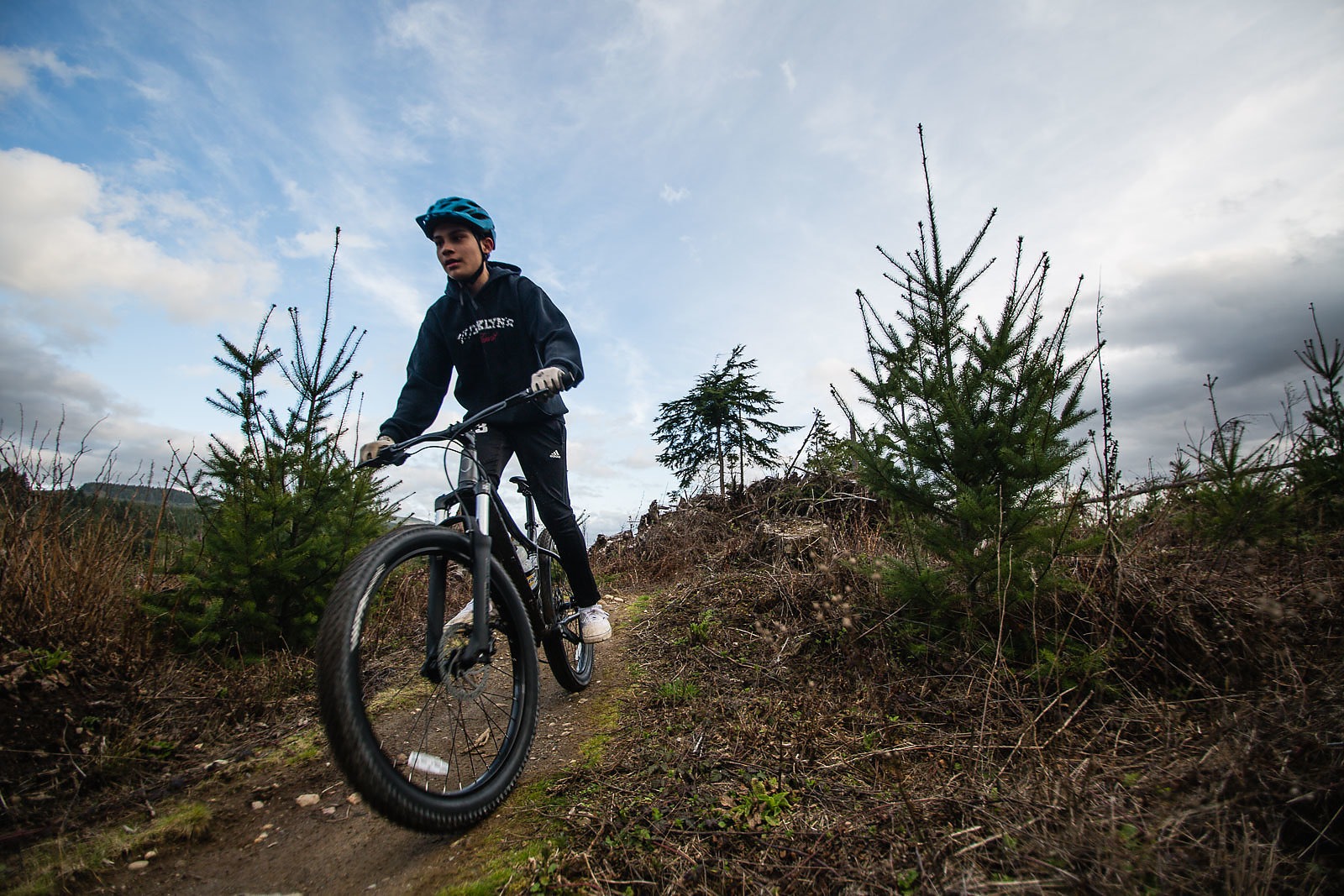 Vamos A Galbraith Connecting Latinx and Mountain Biking Culture
When someone moves to Bellingham, WA, it's only a matter of time until they see a bumper sticker or hear someone say, "Welcome to Bellingham, now get on your bike."
The statement proclaims the importance of cycling as transportation and gives nod to Bellingham's prominence as a mountain bike town. "Get on your bike" has dirt-y connotations, and that isn't changing anytime soon. Having this phrase associated with the town is special, but it does assume that everyone has a bike to put between their legs, or can afford to get one.
Mountain biking is expensive and, as with most other outdoor recreation, its participants are primarily white and male. Diversity, equity and inclusivity in the outdoors are complex issues, and are bigger than mountain biking. Advertising and professional athletes perpetuate these cultural and financial barriers to access. The work of advocating for an outdoors that are accessible and welcoming to all is immense, and requires leveraging resources in new ways.
This spring and summer, Vamos Outdoors Project (VOP) and Whatcom Mountain Bike Coalition committed to get more kids riding on Galbraith. With the support of the Whatcom Community Foundation, Kona Bikes and Philips 66, transportation, bikes and guides were provided to a group of Latinx (a term used as a nonbinary alternative to Latino
or Latina) youth to explore and play on Galbraith's trails. Along with sharing the excitement of riding bikes on dirt down hills, the project was about connecting and building community through access to recreation.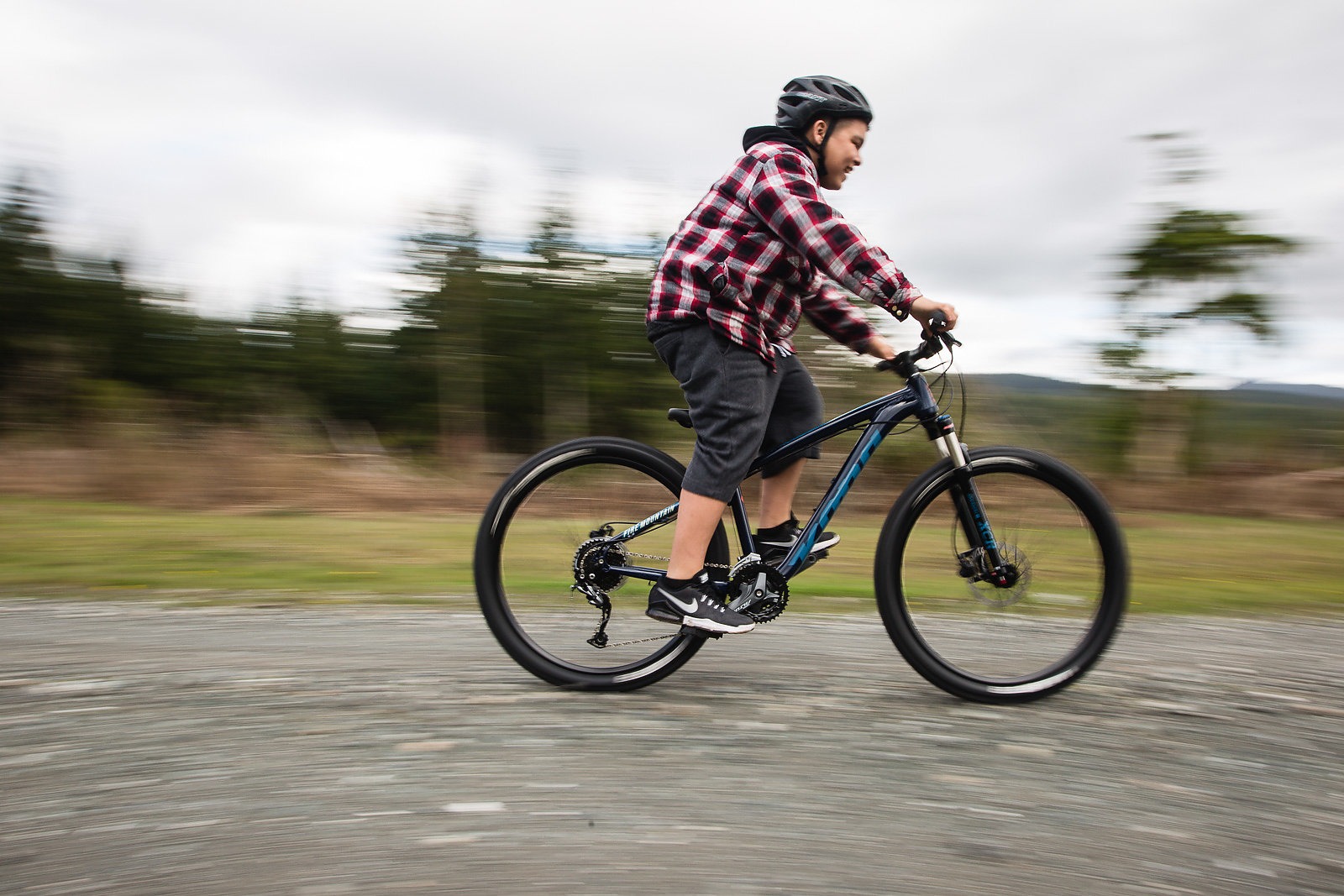 Thanks to this collaboration, there is now a shipping container full of bikes on the mountain for youth who wouldn't otherwise have access. Vamos Outdoors Project was the first group to use the bikes, but they will be available
to the larger community as systems for their use are fine-tuned. Mountain biking is growing, and it is important for everyone to make an effort to ensure that access can be had by all.
The inaugural VOP program started with skill building, working on bike technique and form. Biking was new to some of the kids, while others were chugging up and down the road, begging to get on the trails. Once everyone could maneuver safely, we began to explore the cross-country trails. The first root crossing transitioned to the first bridge and we made our way to the green jump course by the fifth week. After that, there was no holding them back. Speed and gravity were play things, crashing was camaraderie. The entire group became competent riders in the course of the eight-week program.
During the final weeks, the rides doubled in length, from one hour to two. Parents got phone calls that we were going to be back a little late (again)—we had found Unemployment Line. It seems impossible for a person to ride that trail without a smile on their face. Some of the greatest moments of the program were the laughs and howls that came out of the woods. Hollering, cheering, a playby- play of discovery. The soundtrack was wild and infectious.
It's a big deal for young people who are new to a place, culture and community to feel comfortable screaming and yelling through public spaces. Conversation between the kids wasn't about wanting a new mountain bike, what went down in Whistler, or which pro is their favorite. We listened to stories about how cool it is to see Bellingham from above for the first time, how awesome it will be to send a biking photo to family back in Honduras, what it's like to move between Bellingham and Central California multiple times a year, or how cool it would be if their siblings in Mexico could try mountain biking sometime.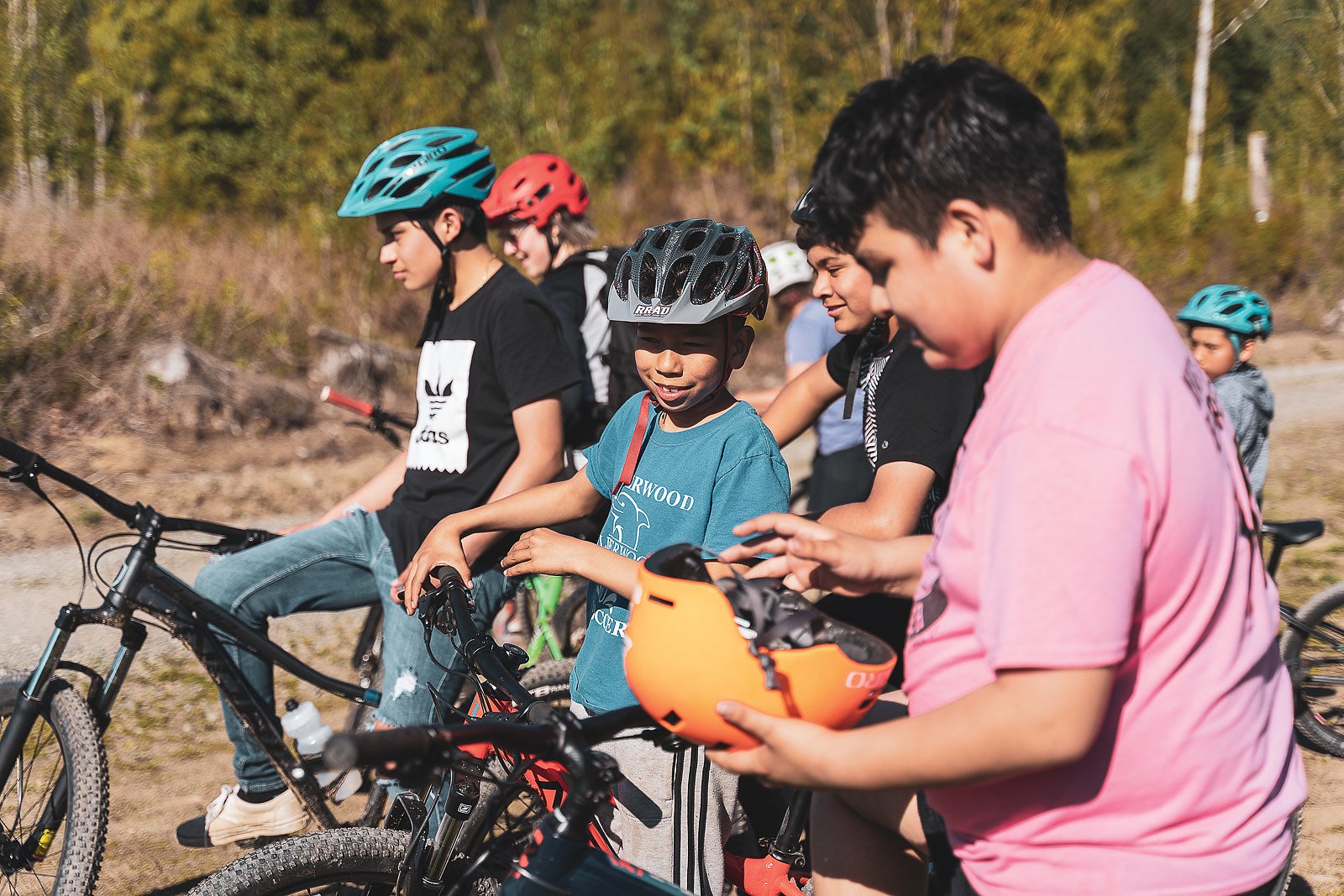 At the end of the day, bringing Latinx youth and mountain biking together is great for both. Kids have a great time and find healthy outlets for their energy. Mountain biking gets more diverse. However, some aspects are still complex and frustrating. After eight weeks of biking, the kids return home and don't get to bike for another few months until VOP starts another session. There isn't enough capacity or bikes for everyone who signs up, so some have to stay at home while their neighbors go bike. Sharing mountain bike media and culture with Latinx youth is strange, as they notice that people in the magazines don't look like them.
Access to and participation in the outdoors by people of color is changing generationally, driven by individuals and organizations overcoming social and financial barriers. These organizations are leveraging the privilege of the relatively wealthy outdoors community to provide opportunities to youth. The kids that grow up knowing the joys of biking, climbing,
hiking, swimming and playing outside are more likely to share those experiences with their children.
This passing of the torch lays the groundwork for an outdoor community that represents the diversity of the entire community at large. We will learn more about each other, celebrate our unique cultures and find the value in breaking down the barriers and burdens that America's colonial, capitalist society have placed on people of color—and everyone's experience on and off the trail will be better because of it.