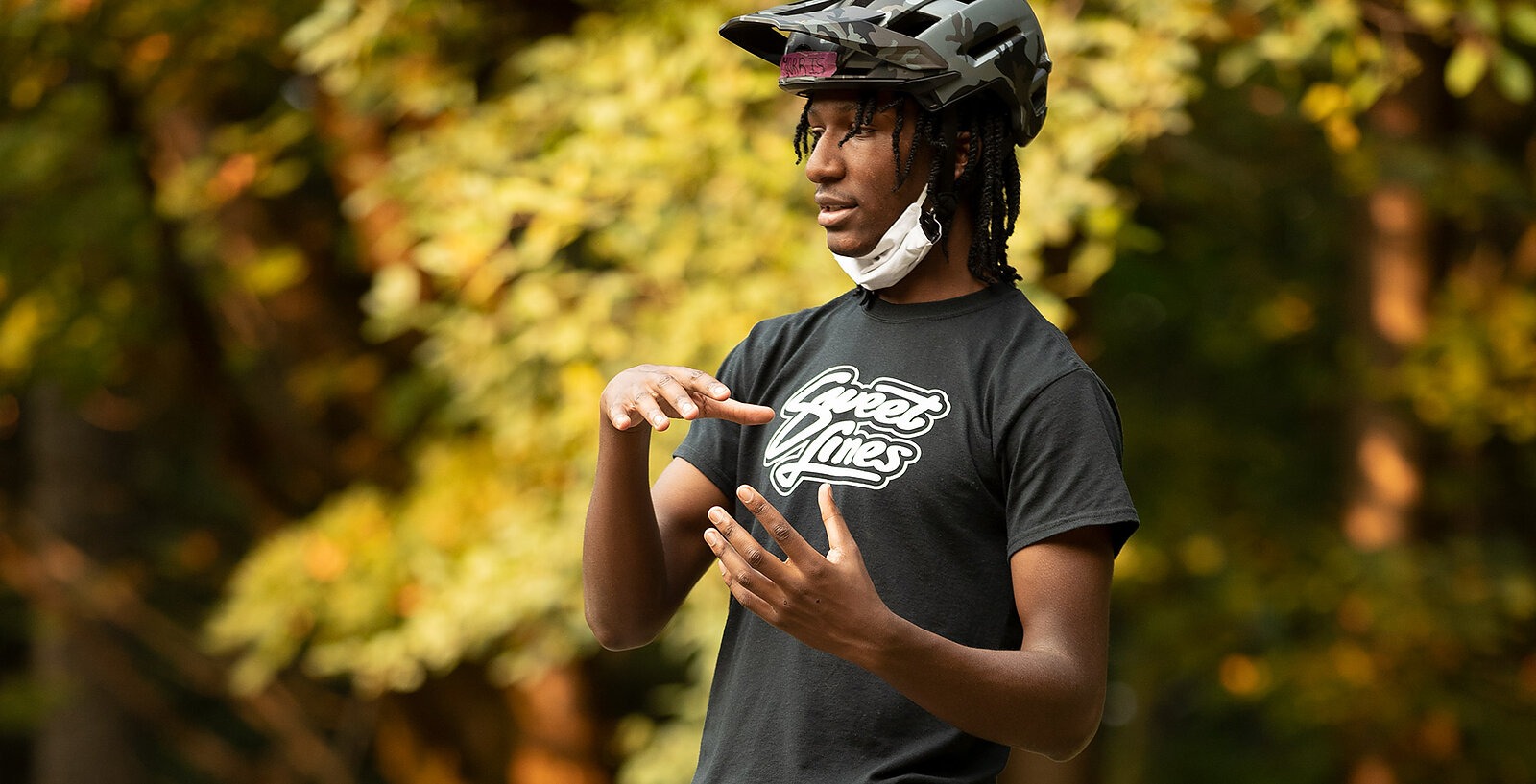 Where Are We Now? Inside the Effort to Diversify Cycling
Environment and Awareness
Last summer, the bike industry went into a frenzy.
Like someone noticing an open wound they'd been oblivious to, companies were having "oh shit" moments right and left. To me, it seemed as if many were finally realizing how underserved and misrepresented people of color are in outdoor spaces.
The brutal killing of Minneapolis resident George Floyd, a Black man, by former police officer Derek Chauvin struck a nerve even among those living in some of society's most insulated cultures of privilege—including cycling. For the first time, mainstream brands, social groups and nonprofit organizations within the mountain bike industry seemed ready to listen to riders of color and do their part to acknowledge the sport includes more riders than just white, straight men.
The first wave in the corporate swell of public-facing inclusivity-speak was black squares posted on social media. These posts were often accompanied by a caption that pledged some combination of taking time to "listen and learn," words of support for the growing Black Lives Matter movement, and calls to share the experiences of Black, Indigenous, and People of Color (BIPOC) mountain bikers. Months wore on and it slowly became apparent which companies wanted real change, and which, like a kettle slid off its burner, were content to sit back and let conversations about racism die down. As marketing departments jockeyed to prove their desire to make change, I heard a lot of talk: "We are going to make a racial equity committee within our company," "We are requiring all of our workers to do DEI training," and "We are promising to hire more BIPOC models and workers."
It raises the question, what has happened since?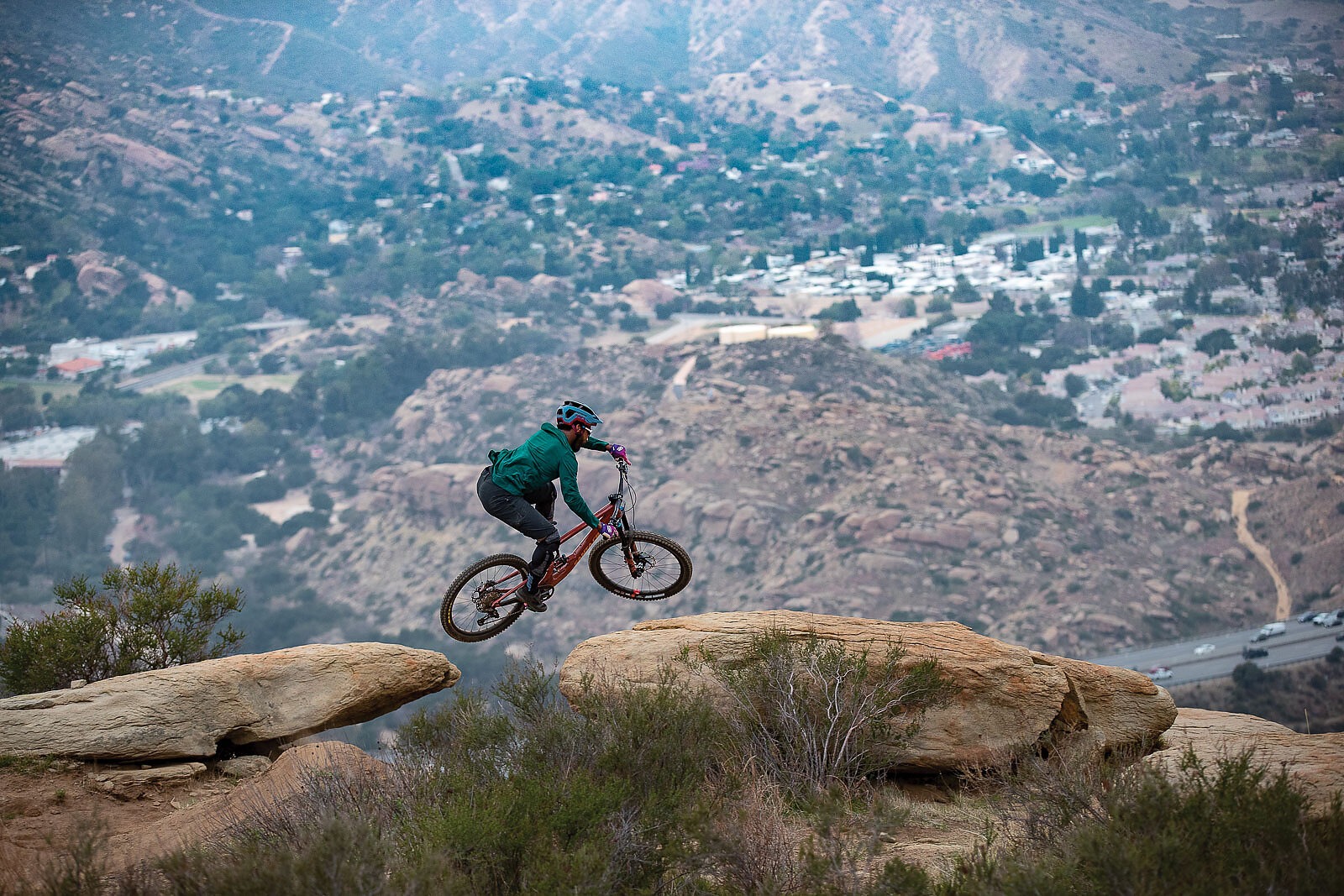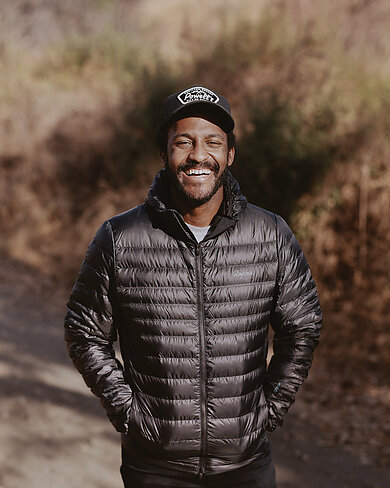 I grew up navigating nearly all-white schools and institutions in Seattle. My lived experience means I'm accustomed to navigating white spaces, particularly in the world of cycling. I recognize this is not a luxury most BIPOC have. Today, I work as the Diversity, Equity, and Inclusion (DEI) Lead at Sweetlines, a mountain bike coaching organization, and serve as a member of the MTB Equity Coach Coalition. My experience in these positions has taught me just how expansive, and difficult to navigate, this space can be. Last year, I gave a talk titled "As a Young Black Man" at a protest ride at my local trailhead. In it, I said, "For most BIPOC without a support team or at least one friend to help make them feel comfortable, the discomfort of looking too different can be too great to pursue an outdoor sport. Reach out and be that support for someone."
People did reach out to me, and while I'm proud that so many listened to my words, sharing details about my own life hasn't made it any easier to answer the questions I've received from well-meaning friends seeking to learn more about how they could help. I often find myself scared to answer out of fear that someone may actually take my advice. Who should I be donating to? What kind of effort or outreach program should I help organize or support? What type of help will have the largest impact? In thinking about how to best answer questions like these, I am often left only with my own: What if what I want is misaligned with what other Black people want?
I called Eliot Jackson for another take. Eliot is a former World Cup downhill racer, presenter for Red Bull TV and my childhood hero. Last year, in light of protests surrounding George Floyd's murder, he founded Grow Cycling Foundation. Since its inception, Eliot's foundation has taken varied approaches when it comes to making the sport of mountain biking more accessible. Generally, he likes where the bike industry is headed because, instead of reaching out, companies are looking internally and seeing what changes need to be made within.
"From the outside, there is a lot of pressure for these companies to display their progress," Eliot says. "There is this dynamic where people want that report card of how many Black people you hired this year, but then at the same time, that can't happen because company 'X' hasn't done what they need to do to make that environment a positive place for people of color.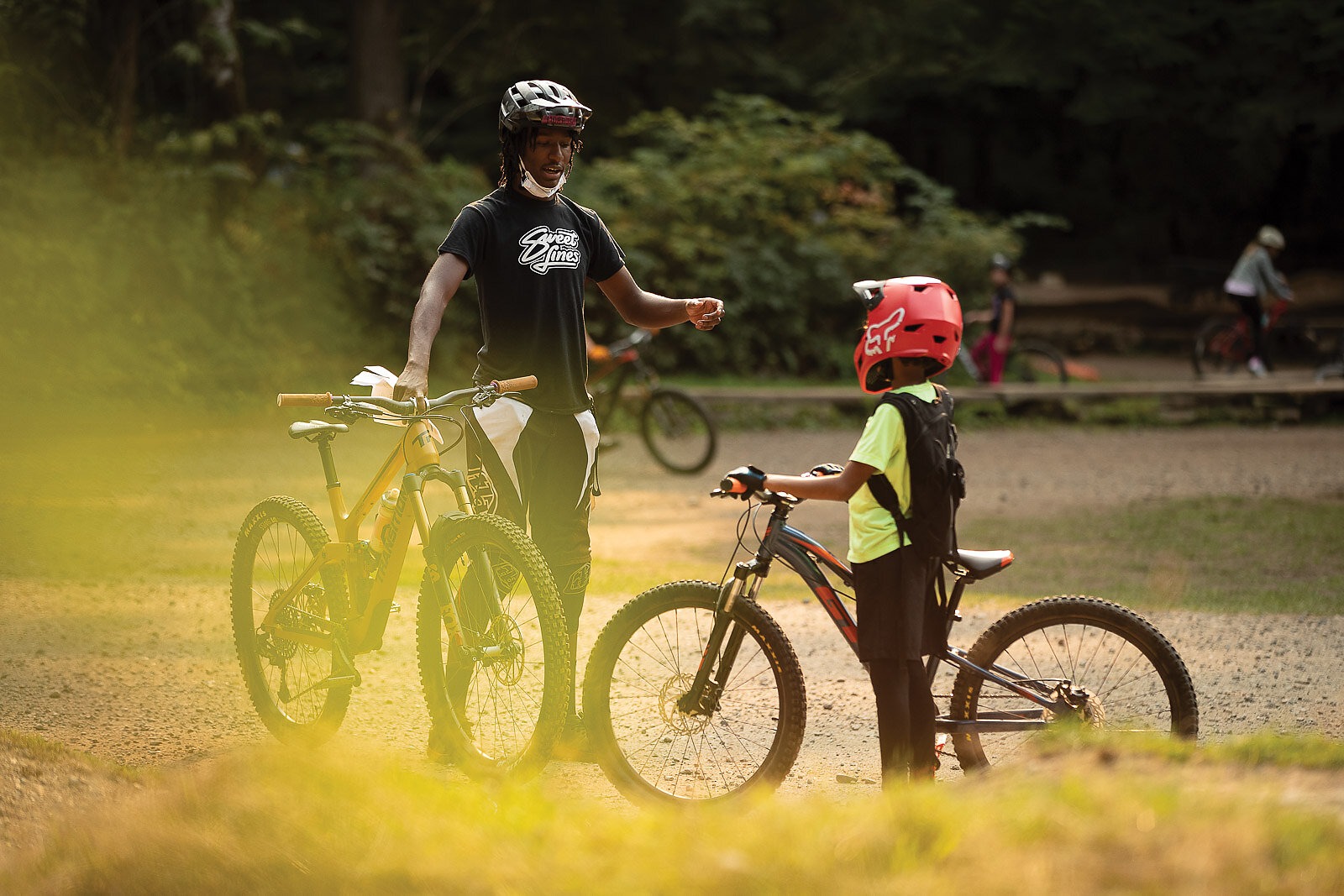 Grow Cycling Foundation's success—they launched an online cycling industry jobs board, garnered considerable media attention, and secured partnerships with major brands, all in the past 12 months—is undoubtedly because of Eliot's ability to stay focused on the long-term impact of projects and not get tied up in the panic of right now. One principle he comes back to is trust. Eliot explains that the best way for any company to go about creating a more diverse and equitable work environment is not only in hiring new BIPOC employees, but also, more importantly, nurturing the ones who are already there.
"Those are the people who are going to champion your company and reach out to their friends for you, as opposed to focusing on external hiring where you are trying to go into communities where you haven't built that trust," Eliot says.
After a year of establishing itself, his organization's work is gaining momentum. Eliot describes his role moving forward as "providing infrastructure" for the current cycling community and newcomers alike.
Already that mission is taking shape. Last summer, Grow Cycling Foundation launched a fundraiser to build a pump track in urban Los Angeles County. When complete, the pump track will provide a place for everyone from brand new riders to seasoned pros to enjoy, as well as allow for the surrounding community to create their own cycling culture.
The trailbuilding and advocacy organization, Evergreen Mountain Bike Alliance, has long been in the business of providing mountain bikers with places to ride. Based in Seattle, the nonprofit responded last year to the Black Lives Matter movement by posting a blog titled "A Message from Evergreen on Mountain Biking and Racism," written by the organization's executive director, Yvonne Kraus. In it, she acknowledges efforts made to reach more riders, including adding racial diversity to its list of priorities in 2018, but she was candid about the progress: "So far, we've failed."
Soon after that article was published, Evergreen formed its own DEI Committee by putting out a call to the public. As the builders of many rad trails here in Washington, and with more than 8,000 members, I was curious what conversations Evergreen was having. To learn more, I called Kristen McCune, Evergreen's Education Program Manager, and the lead on organizing their DEI efforts. Kristen said the first few DEI committee meetings were about listening to community members and pinpointing the barriers to mountain biking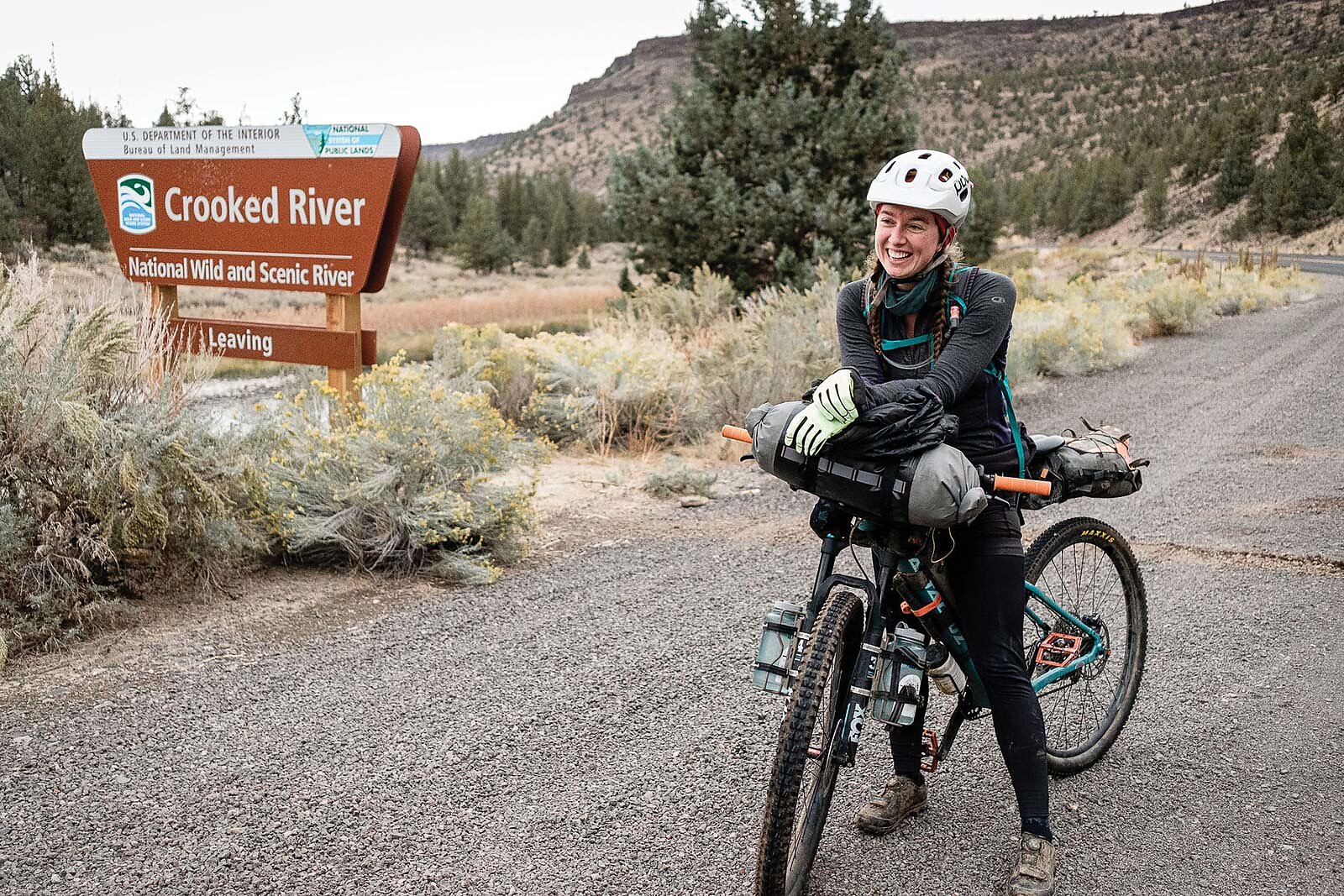 "I think one of the things that stuck out to me the most as a barrier was just the culture itself," Kristen says. "It can be quite exclusive and can give off this air of being elitist."
Experienced riders, the ones we see in viral videos and flashy ads, have expensive bikes, know the lingo and are comfortable in the outdoors. For newcomers, particularly new riders of color, Kristin says that can be intimidating.
Over the past year, the committee's role has involved conversations with staff to provide accountability and help in executing pilot projects like focusing on trail signage to help new riders feel confident navigating a system. Kristen mentioned that as Evergreen moves forward with their DEI committee, they plan to push staff, volunteers—and eventually members—to think about challenging questions that promote awareness, further rider education and make trails a safer space for BIPOC and LGBTQ individuals. Overall, she compares where the organization is in their progress to being "on the green trails." For Evergreen, the work of creating a cultural shift within mountain biking is just beginning.
Lately, I've reflected on my views about the sport of cycling itself. Eliot has raised the point before that many riders of color have already created unique cultures around bikes across the world. Bicycles, as a tool for joy, are thriving among Black riders in London, Baltimore, and Philadelphia, where the Wheelie Boyz flow through city streets, front tires hoisted proudly in the air for miles on end. And while those riders may not be riding the lifts with me at Whistler, who am I to say my version of riding bikes is any better than theirs? For those engaged in the work of making cycling more equitable and inclusive, we must remember there isn't a right way to ride bikes.
While discussions on racism have largely quieted down since last summer, progress is being made in cycling. We're finally tackling those tough conversations and creating safe spaces in which to have them. But real change comes from within and that's why we each must look inside ourselves first. When you imagine a more equitable future for mountain bikers, what do you see? Your challenge now lies in transforming those dreams into action.