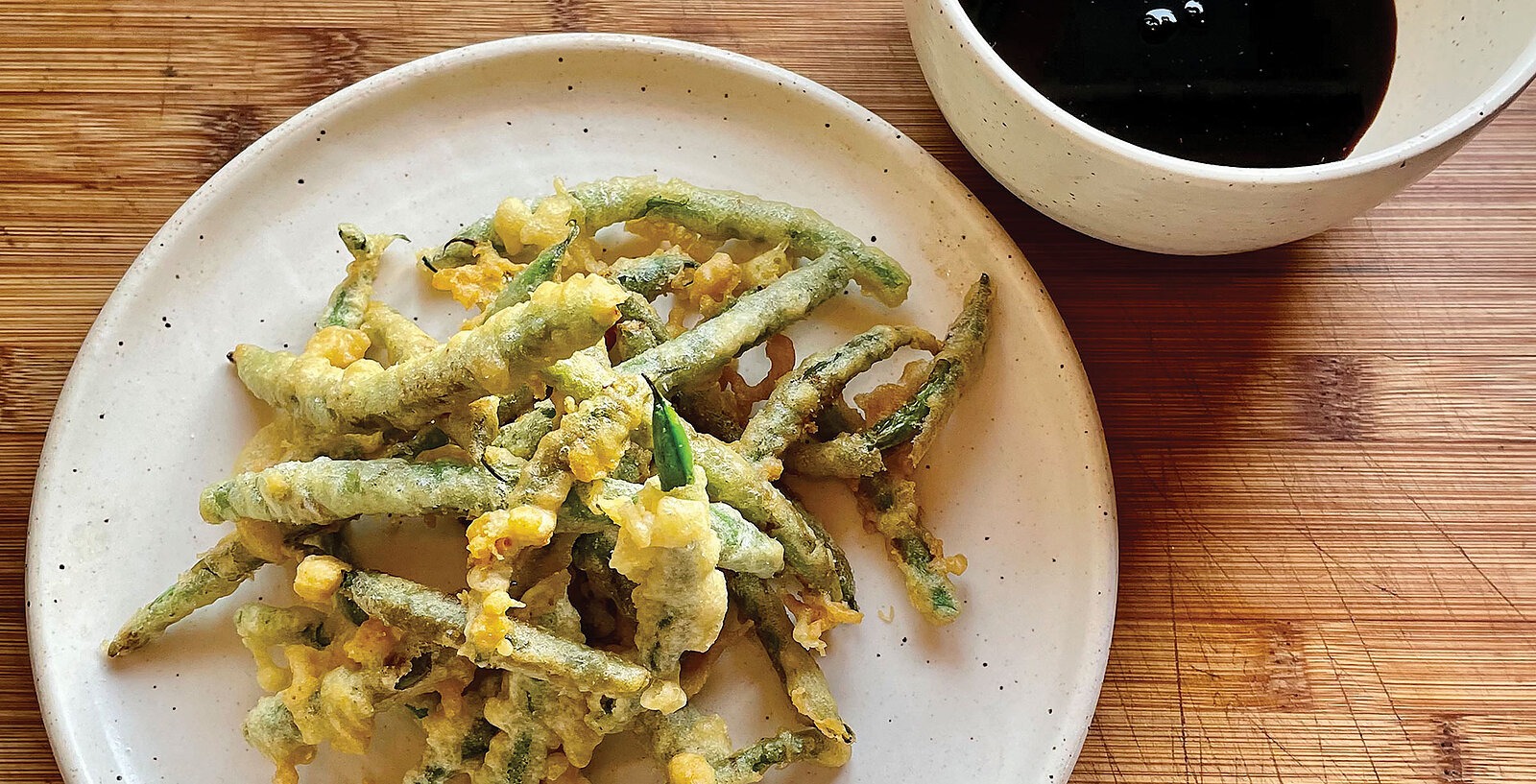 The Good, The Rad, The Chutney Santenello's Snack
Great food, like the best bike rides, can create and evoke cherished memories.
A long time ago, in Nairobi, Kenya, my favorite late-night bite was Masala fries—a local favorite that tasted like an African-Indian version of poutine. This fusion dish reflected the major East African city's substantial Indian population, a remnant of English colonialism. The fries' flavor was as colorful and pleasantly cheesy as the matatus (custom tricked-out private minibuses) that shuttled people around town.
Following afternoons of pickup soccer and nights in heated Kenyan dancehall clubs, I would grab curry Masala fries to eat on my way home—my love for East Africa, local Swahili dishes and Indian food further cemented with each bite. Years later, while living in Bellingham and commuting to Whistler as often as I could, I'd stop in Vancouver at my favorite Indian restaurant, Vij's, after days of bike park laps and camping. Vij's has a dimly lit '70s-feeling lounge where drinks and free snacks were served to those waiting for an open table. The smell of veggie pakoras with tamarind chutney, along with their low couches and distinct upholstery, always reminded me of my time in Nairobi. I was inspired to create this dish, which makes for a simple and crave-able vegetable appetizer, while thinking back on both Vij's and the city of Nairobi.
INGREDIENTS
Green Beans
• Sunflower or other neutral oil
• 1 pounds of green beans, de-stemmed
• cup chickpea flour
• cup flour or gluten-free flour
• cup GMO-free cornstarch
• 1 egg white
• 1 -2 cups of super-cold seltzer water
Chutney
• cup maple syrup
• 3 tablespoons of tamarind pur e
• 2 tablespoons of water
• 2 tablespoons of soy sauce
• 1 teaspoon of tandoori masala or
garam masala seasoning (optional)
METHOD
1. Combine maple syrup, tamarind puree,water, soy sauce and tandoori masala seasoning in a mixing bowl and whisk until smooth. Set aside.
2. Fill a large, deep saucepan or pot with oil, between two and three inches deep. Bring up to heat. At the time of frying, oil should be just shy of smoking.
3. Combine chickpea flour, flour and cornstarch in a mixing bowl. Add egg white and seltzer water. Mix but do not over mix—batter should be slightly thicker than heavy whipping cream.
4. In small batches, add green beans to batter and then place in hot oil. Fry until crispy and slightly browned. Do not worry if beans stick together as you can always separate them later. Transfer fried green beans to a sheet pan lined with a paper towel. Season beans with salt, cut them up if necessary and serve with chutney. Enjoy!